Diploma Courses In University Of Ghana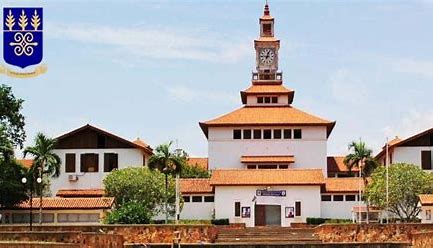 The University of Ghana stands as a beacon of educational diversity, presenting a rich tapestry of diploma courses that cater to a wide range of interests and career aspirations. These comprehensive programs empower students with specialized knowledge and skills across various academic disciplines, spanning the arts and humanities, sciences, and professional fields.
Whether your academic journey leads you to explore the intricacies of language and culture or delve into the complexities of science and technology, the University of Ghana's diploma courses offer a transformative experience. They pave the way for academic growth and career advancement, promising not just a brighter future but a broader horizon of possibilities waiting to be explored.
Does Legon Offer Diploma Courses?
The University of Ghana, Legon offers a wide range of programs at different levels of study such as:
Diploma

Undergraduate or First Degree

Postgraduate or master's degree

PhD or Doctorate Degree.
Diploma Courses In University Of Ghana
Accounting

Adult Education

Medical Laboratory Technology

Public Administration

Social Administration

Statistics

Archives Administration

General Agriculture

General Music

Librarianship
Requirements for diploma courses in University of Ghana, Legon
If you are WASSCE Applicant, you must meet these criteria:
To be eligible for admission, applicants are required to obtain grades ranging from A1 to E8 in all their WASSCE subjects. Furthermore, candidates must attain a minimum of A1 to E8 in their core subjects, including English Language, Core Mathematics, Integrated Science, and Social Studies.
Additionally, a minimum of two relevant elective subjects with grades between A1 to E8 is essential. Applicants with equivalent qualifications should also meet these criteria. Moreover, all applicants must successfully complete the University Entrance Examination as an additional requirement for admission.
ALSO READ: KNUST Courses for General Art Students – Ghana Education News
How Many Years Is Diploma in University of Ghana, Legon?
 Two (2) years, which is made up of four (4) semesters.
Note: applicants should be aware that some of the programs requires that you possess some years of working experience in the relevant field of study before you apply.
Does Legon Accept D7 For Diploma?
The University of Ghana considers grades ranging from A1 to E8 as eligible for admission into their diploma programs. Therefore, it's evident that the university accepts D7 as a qualifying grade for admission into both Diploma and Certificate courses, providing opportunities for a wide range of students to pursue their educational aspirations.
ALSO READ: KNUST Courses for General Art Students – Ghana Education News
BOOKMARK GHANAEDUCATION.ORG FOR MORE!