E-LEVY isn't what we need to make Ghana work… it's never true.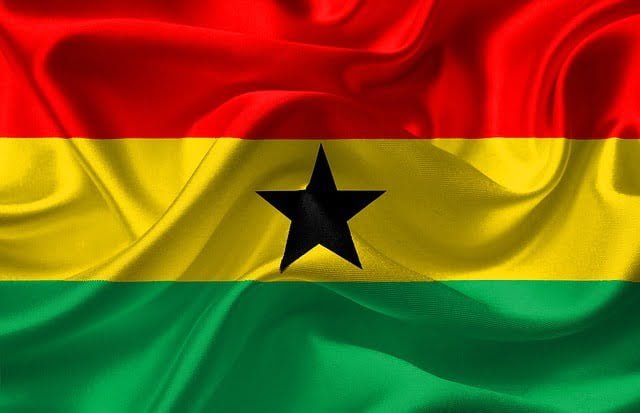 E-LEVY isn't what we need to make Ghana work… it's never true. Read the thought-provoking ideas and reasons given by Agyekum Ohenebakissi.
I do not play politics in my write-ups, as people think. I analyze issues on the side of advantages and disadvantages, pros and cons, influence the issues could make on the people and more importantly the likely secret brain behind such issues (remember, politics has one side as a game and in every game there are tricks and tactics).
Before the proposal or introduction of E-LEVY, where were we as a country generating funds from? Have we sat to number those avenues in relation to whatever income we gather from each channel? What results have been produced with those countless means?
E-levy is just one element in the hundred paged budget, so why the news of Ghana going to be standing stilled should that single element be rejected? It is an indication of the level of analysis the designers of such budget could reach.
It isn't an insult….it's a statement of truth. Why didn't they consider to have backed up such policy with some options, that should the introduction of it be challenging, those back-ups could be brought in?
Where would we as a country look for funds when the E-LEVEY also gets exhausted just as we claim the other avenues are exhausted?
When did direct taxation on people's pocket money, school fees and bills, sales, loans, money on errands, become a national factory to gather funds for the state when we have resources such as: gold, diamond, forest, land, sand, rocks, tourism, education, languages, festivals, salt, timber, cocoa, palm nut, rubber, good crops, animal produce, clay, water bodies, bauxite, and even more to it, our stronger human resources, the sea, coconut, cashew, cotton, manganese, etc. which some country didn't have even half of them and yet are well-developed?
The E-Levy is a lazy element in the budget which was least expected to have been introduced by a collection of country players of such honorable profiles. It is a particular budget element that confirms that the "men of the state" are either tired and so can't step onto the fields for hard production. Hence, the option to remain in offices just to be gathering all the money they expect to have by the easiest way. Citizens only have to accept the option of transferring or sending funds from one point to another, then their containers would be filling up at ease.
It is a gross act of laziness which a whole country is attempting to embrace, all because if we don't, they claim our country would sink. What has been the benefits accrued from our hard labour since 1957 by which Ghana would be 65 years by March 6th, 2022? A hand to mouth country, our political players want to tell us Ghana is. That, whatever we produced or gathered all these 62 years have been consumed by just a 3-year-old pandemic? Then what type of nation are we? That our 62 years assets couldn't sustain us in just a 3-year challenge? Ei! Then it is a shame to us as a country.
Which of their stories do we believe in? That, upon the huge millions of dollars the country received from foreign donors, our domestic created COVID-19 fund, offers from institutions and some philanthropist, PPEs gifted to us and more, COVID-19 has come to empty our accounts?
Is it not read in news that, even in the midst of COVID-19, GRA had exceeded its annual tax budget (income)?
What else is the proof for the instant vanishing of everything in the country, for which the need has come for us to have such a slow killer element in the budget?
I can emphatically say that, even though our political representatives could/would or might do everything possible to forcefully pass the e-levy element with the numbers. Yet Ghana would continue to drown deeper than the former.
Until the e-levy is accepted to expose the gross ineffectiveness, the mess in leadership and the failure to produce as expected or told, they would find another story to tell us. What would be their next barrels to demand funds from?
And I repeat, Ghana's success isn't dependent on E-levy. Only lazy or partisan individuals would see such tax element as the saviour of the country. The worse thinking or assumption ever. What next after e-levy.
Let me lead you to where money is packed and yet our political leaders blind yo them due to their own personal and political reasons:
THE 15 DEVELOPMENTAL POINTS GHANA NEEDS
1. The abandoned health facilities, all over the country, stand to generate income for the state much more than we even expect. And do you know that, some of these facilities could serve the purposes of treating people from outside countries?
So why have we left them to rot? Wouldn't people seeking health care in these facilities pay for their medical bills, just as they hopefully pay for their medical bills outside?
Now, wouldn't these facilities increase our employment level as a country, and wouldn't workers be made to pay taxes which would generate more income? Couldn't these same facilities serve as research centres which people would pay to acquire knowledge in those fields?
2. The abandoned educational facilities. Count the number of people likely to have benefited from such facilities should they be completed. From Administration to teaching staff down to the kitchens and all field workers.
3. Our education system and our languages. A serious country with such multiple languages and tactical educational content should be able to raise a huge percentage of its income from education. We are here rather throwing dust into our gari all in the name of political promises.
How well have we garnished our languages to seem attractive to foreigners to have come down to learn at a cost? Even among ourselves as citizens of the land. Why do we make our children study French and now, we have schools offering foreign languages courses? Is it not to make them versatile in speech as far as working on the globe is concerned?
How many foreigners travel to mainly study our Fante, Twi, Ewe, Dagomba, Dagati, Ga, and the likes? Even if they come, we hide them in our rooms and spend our productive hours teaching them these languages for free, and so they walk freely, speaking our local languages at not cost.
We have least respected our own language, hence our failure to prioritize them as our heritage. We are here grading our people based on their performances in our colonial masters' language. Why won't the country be poor?
4. Our tourist sites. Tourism is one biggest source of revenue a country should be happy to invest in. We visit, we leave for another group to also visit. Have we taken the pain to number our tourist attractions as a country?
How well have we made our citizens to be tourism friendly? Who even knows where these sites are across Ghana? How well have we preserved history through tourism? How well have we prioritized tourism as a country? And who cares to speak on the health, economic, emotional and social benefits of tourism to the people of the country to get them in?
It's a lazy country that makes it's working system so tensed up that, even on free hours from work, workers are exhausted to the point of losing interest to travel a distance. In those countries working in hours, one could go for work and as well in the same day have relaxation else where. Not in Ghana where we sit at work places till night breaks, yet produces literally nothing.
5. Our Agriculture. So far as mankind still lives on the surface of the earth, food items shall never be unuseful. Gone were those days when Agriculture was studied as a course right from the basic education level to have inculcated in our children the love to venture into such areas. What has been the story now?
Now we import some ordinary food items, we could make them here. Not that we don't have some here in our country, but for reason of someone getting an opportunity to stuff his or her pocket, then they need to import.
If you doubt, how could they create companies for themselves and be awarding contracts to those same companies? As a country, we should prioritize these areas to boost our economy.
I know you may not agree with me should I say it would have been more productive for the country to have pushed the millions of dollars which is used for free SHS into real agriculture and not the paper type. Little have we realized that, the more people work within their areas, the higher productivity increases.
Let us grow crips; foreign and local breeds.
Let's increase animal rearing
let's go back to have state farms at the district levels as we improve them to the point of communities having their community farms in larger sizes.
Let's build processing institutions to add value to our agric produced and more…
Agriculture could even become one of our tourism and educational pride.
6. Our human resources. A country with such number of youth should have struggled for income if all things were in their rightful order. Just as "prostitutes" stand at various points to render short courses, so as we can invest in our human resources in the advancing areas on the globe to have the services of our people been hired and paid by our other countries. Training professionals like, teachers, nurses, etc and artisans for such purposes. These particular investments wouldn't in any way go waste as patronized nations have some commitment to be made to the state aside what ever benefit is given to the individuals. What has the story been? We look to our youth to struggle in becoming these professions and later travel to render their services to the foreign countries that had no hand in their development.
Our natural resources.
7. Water bodies
● Water bodies are available for irrigation purposes to increase agricultural activities.
● Potable water could be generated to be supplied both home and abroad.
● Water bodies as means of transport, which could even eases the stress on our roads.
● Generating of electricity could be focused in as a country that we could have a whole electricity dam been dedicated to serve other neighbouring countries that would need at a cost.
● Tourism could be here also.
8. Minerals: gold, salt, diamond, bauxite, manganese, oil, timber and more.
Aw Ghana….. I wont say much here
9. Cocoa and other continental crop produce…… The cocoa farmer who for over 40 years has remained a cocoa farmer has not built for him or herself a complete luxurious house. Yet those that work at the offices where they prepare and sign documents on the flowing in and out of cocoa produce build mansions and purchase care just at their early period of work.
10. Transportation: air/land and water. When was the last time you saw a commercial train moving in Ghana? We have airports and are still promising to build more, yet we don't run commercial airlines as a country as others do. What a waste……..
11. Creativity, innovation and Inventions.
12. Effective and proper accountability on public funds. It would surprise to later discover that monies unlawfully taking by some people holding public offices and those that have left offices could be bigger than the total amount if money we anticipate from the e-levy. Why don't we chase them for those funds?
13. Huge sums of monies allocated to some public office holders as remuneration and allowances is also another huge factor draining the state into a pit. How much do we pay as ex-gratia every four years? Count the number of four years we've had in the process and multiply by the amount paid for the periods. Why do we turn to be blind at all these practices and pretend as if they have no effect on the economy?
14. The left to rot factories, when revived and strengthened, would add more value to our economy than chasing money from our direct pockets.
15. Inflated cost on public projects which takes away huge sums of monies unto individuals pocket and yet walk free on the streets been protected. If these practices are stopped, we can build Ghana to the standard we hope for.
Let us speak into the ears of our political leaders that they aren't the wisest group of persons in this country and never would that be because God had not made it to be so.
Thank you for your time.
Like, comment and share with others
Let's help build Ghana for ourselves and not just to allow it to some few peoples.
Write-up by Agyekum Ohenebakissi