2021 BECE School Selection Strategy for Success – Must Read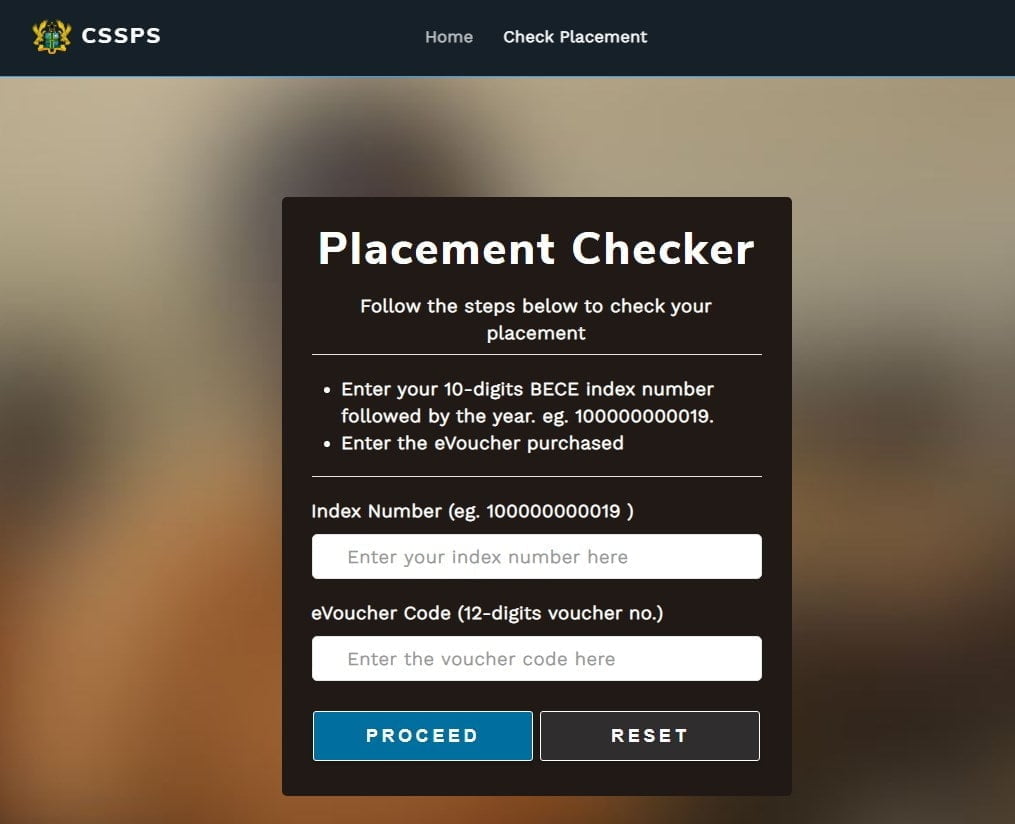 This is an article based on experience and practical steps titled 2021 BECE school selection strategy for success to help our newest graduates at the JHS level. Congratulations to all candidates.
The 2021 BECE has ended however, it is time for candidates to be assisted by their teachers, parents, and all other stakeholders who have excellent experiences with regards to the strategies that will make sure candidates make informed choices.
2021 BECE School Selection Strategy And Ideas For Success
Choosing the right Senior High Schools to make sure that BECE candidates get placed in a school of choice demands a lot of support and understanding of several issues that can decide the schools you choose and whether you get placed.
As a final year student who has just written the 2021 Junior High School (JHS) leaving examination popularly known as BECE, it becomes necessary that when choosing your preferred schools under the Free SHS policy, you make the best choices in terms of the programme you want to study and not just the school you want to attend.
Whatever programme you choose to study would be the basis of your future career so do not choose programmes because someone wants you to study it or because you someone said it is easy or otherwise. Make programme choices based on the career path you want to take.
When making your course or programme choices during the school choice phase, consider the subjects that you built interest in at the JHS. These subjects can guide you to make the right choices as far as the programme you want to study in SHS is concerned. Students should choose programmes based on subjects that they easily grasp and understand in order not to encounter many problems in the course of their study at the SHS.
Your friends must not influence your choice, your parents and teachers can guide you in making informed choices but be careful with all these.
In selecting a course of study, you can seek directives from your parents but if your parents cannot be of help because they are not conversant with the subjects, it would be proper to seek help from your teachers or elder siblings. They can guide you to select courses you can study in SHS.
Sometimes parents want to decide the profession their children enter into which does not always help. If a student wants to go into nursing he or she can study Home Economics or Science and to some extend Agriculture science. But it is possible the mother or father wants the student to be a lawyer hence they may choose another programme for the student. The interest of the student is key in making the right choice.
Sadly some students choose a particular course or programme because their friends are choosing the same course. When students do this and they do not meet the cut-off point or raw score for the programme, there can be trouble.
Students wrongly believe that for instance, brilliant students offer the sciences and students usually get influenced by this and choose that course only to realise later that it was the wrong field for them.
In view of this, it is always important to let your interest inform your choice of study and not follow your friends.
There are also the elective subjects which you choose according to your interest and performance. It is always advisable to select those that you are good at and like. The options in SHS are the Arts, Businesses, Sciences, Visual Arts, Technical subjects and Home Economics.
Despite all the effort that you would put in now, you also have to take your studies seriously when you are in SHS to be able to do well in your final exam.
The current system requires candidates to complete their examination before choosing a set of Senior High Schools. This arrangement is excellent because it offers students the chance to flashback look at their output during the examination and then predicts their likely grade or raw score.
If this is done genuinely, it will inform candidates when they are making choices. If per a candidate's analysis, he or she genuinely feels he or she will attain a certain grade or raw score range, it can inform the schools chosen by students and the programme of study to choose.
READ: 2021 BECE Candidates School Selection start details out, BECE starts Nov. 15 -GES
Again, students must note that the competition for admission into boarding schools is high especially for those seeking boarding school. Hence, candidates who choose day schools closer to them have a higher chance of gaining admission. You may make a better grade and obtain a good raw score but another candidate with a worse grade and score may end up gaining admission in the school you have not been placed all because of the competition and the programme choice. 
READ: Pay GES scheme our 4 months contributions – GNAT tells CAGD
Again, note that schools offer different number of programmes. Some offer 3, 4, 5 and 6 programmes. When making choices consider choosing schools that run more programmes to lessen the competition your choice has to face during the computerised school system.
READ: 90% of 2021 BECE candidates will get school placement – CSSPS
The set of 2021 BECE School Selection strategies outlined in the post would surely help candidates make the right choices. In the coming days, we shall share more on this important topic to help 2021 BECE candidates make the right school and programme choices.
Post Publications || Join us on Whatsapp || Post Disclaimer
---
SEND A STORY: Do you have a story for us or need a promotion/advertisement? Submit them via our email admin@ghanaeducation.org
DOWNLOAD OUR>>> MOBILE APP
JOIN OUR EDUCATION NEWS-GROUP (WHATSAPP)
Join one of our Whatsapp/Telegram Groups for current Ghana Education Service News Updates:
JOIN ONLY ONE... THANKS
TELEGRAM PAGE >>> [JOIN]
Group 1 >>New Group> [JOIN]
Group 2 >>New Group> [JOIN]
TELEGRAM PAGE >>> [JOIN]
Only websites that give us a URL backlink can repost our content on their sites.
---
The information contained in this post is for general information purposes only. The information is provided by GhanaEducation.Org and while we endeavour to keep the information up to date and correct, we make no representations or warranties of any kind, express or implied, about the completeness, accuracy, reliability, suitability or availability with respect to the website or the information, products, services, or related graphics contained on the post for any purpose.
||About Us|| Contact Us
---