Systematic Method of Study For Smart Students: How to study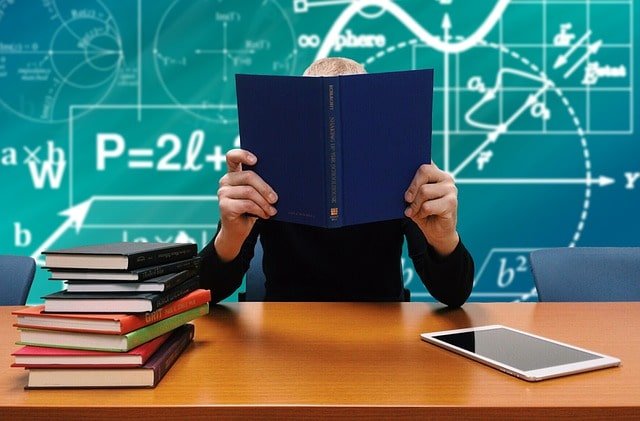 How to study is an act and science that must be mastered; once you master the Systematic Method of Study approach, you can apply it to the study of any subject.
This approach to learning is orderly, and you should see a gradual improvement in your academic work.
The systematic method of the study explained in this content is based on personal experience and research to help students across the globe.
How happy learners are if they are able to recollect salient points and information from every lesson or lecture.
To learn smart and not hard, follow the following learning procedure you need to know the basic rules for success.
a. Keep your focus when learning. Do not be distracted by others and events around you. Again, if it is getting too hard, let those disturbing know.
b. When learning has one major textbook as your main text, use others for additional clarification.
c. Also, note-making does not always mean always writing sentences. It includes diagrams, graphs, mind maps for easy remembering of facts.
Systematic Method of Study Approach
Step 1: Read your lecture notes quickly
Reading through your lecture notes at least once or twice. This helps you grab clearly what the content is all about. Thus, this helps you to know the main ideas communicated by the lecturer or teacher.
It is important to pay particular attention to how the note or lesson is arranged in subheadings.
Step 2: Read the lecture note carefully
Take your time to read the lecture note thoroughly. Underline keywords and sentences that contain important facts.
Make brief notes and try as much as you can to simplify the ideas captured without repeating the full content in the note.
The notes you make must cover just the most important points. This helps you to recollect the entire information in it as soon as you see it.
Step 3: Take a break after 45 mins to 1-hour study
After between 45 minutes to an hour of study, take a break. Put all the books aside and take a walk, for example, observe nature. Do well to take your mind off the book or lesson you learned. Remember, this is not an opportunity to try to recollect what you studied.
If you planned to study for three hours, you will have to break after every 1 hour or 45 minutes. Have these important breaks until you cover all the pages set as the goal for the learning session.
Step 4: Recap what you have learned during the systematic method of study approach
After the study, give yourself some time and read through the note you made. Do this recap more than once before you complete the session.
It is important to note that, If this is carried out well, you should be able to understand all that you studied.
READ: Top 8 Study Skills To Survive SHS1 for BECE Graduates
Again, following this systematic method of study will soon make you a good learner and student.
STEP 4: Attempt Questions related to the area studied
Once you have recapped, set a few questions for yourself. However, you can look at questions at the end of the chapter which relate to what you studied and attempt to answer them.
Answer essay questions as though it was a test you were taking. Provide short answers to questions that need it. Also, you can decide to answer the question by building an answer structure in short paragraphs.
Planning your answer like this also helps you master the act of building answer maps to questions. It makes answering questions easy.
If there are questions, you could not answer yet you studied them, take a second look at them the next time.
Whether you are in JHS, in SHS thinking about WASSCE, College, or the University, you can apply this to improve your academic performance.
READ: 2021 Pinnacle College Diploma Admissions – Hope for WASSCE D7 students
We will be uploading more detailed learning strategies soon on how to prepare for the examination, learn subjects presumed to be difficult, and many more articles to help students realize their academic dreams and untapped capabilities in them.
READ: 7 mistakes every fresher at the university make
Source: Wisdom Hammond | Ghanaeducation.org
Post Publications || Join us on Whatsapp || Post Disclaimer
---
SEND A STORY: Do you have a story for us or need a promotion/advertisement? Submit them via our email [email protected]
JOIN OUR EDUCATION NEW GROUPS (WHATSAPP)
Join one of our Whatsapp/Telegram Groups for current Ghana Education Service News Updates:
JOIN ONLY ONE... THANKS
Group 7 >>New Group> [JOIN]
Group 6 >>New Group> [JOIN]
Group 1 >>New Group> [JOIN]
Group 2 >>> [JOIN]
TELEGRAM PAGE >>> [JOIN]
Only websites that give us a URL backlink can repost our content on their sites.
---
The information contained in this post is for general information purposes only. The information is provided by GhanaEducation.Org and while we endeavour to keep the information up to date and correct, we make no representations or warranties of any kind, express or implied, about the completeness, accuracy, reliability, suitability or availability with respect to the website or the information, products, services, or related graphics contained on the post for any purpose.
||About Us|| Contact Us
---