Elon Musk Petitioned To Suspend Nana Addo From Twitter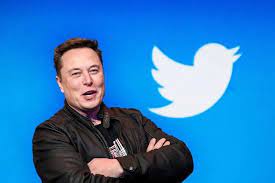 CEO of Twitter, Elon Musk, has been petitioned to suspend Nana Addo from Twitter. This follows his announcement to permanently suspend all accounts that has impersonated identity.
"Gong forward, any Twitter handles engaging in impersonation without clearly specifying "parody" will be permanently suspended"
Ghanaian Twitter influencer, Albert Nat Hyde, popularly known as Bongo ideas, commented on this post.
"Please suspend @NAkufoAddo. He is impersonating a President"
The handle Bongo Ideas presented was clearly the handle of the President of the Republic of Ghana, Nana Addo Dankwa Akuffo Addo.
The move is a welcomed one as there seem to be a lot of fake accounts on Twitter that are either used by the owners to scam, propagate falsehood or make others follow them with the intention of building great followers for whatever reason. The new decision of Elon Musk to ensure Twitter suspends impersonating accounts has been welcomed by many as a good move.
ALSO READ: Twitter is now an Elon Musk company – The Verge
However, others have concerns and have argued that the decision wouldn't be a problem if the verification of accounts on Twitter wasn't purchasable.
Elon Musk Petitioned To Suspend Nana Addo
ALSO READ:  If You're Applying For University, You Should Know This Now