Ex-gratia is nonsensical, we must stop paying it – KKD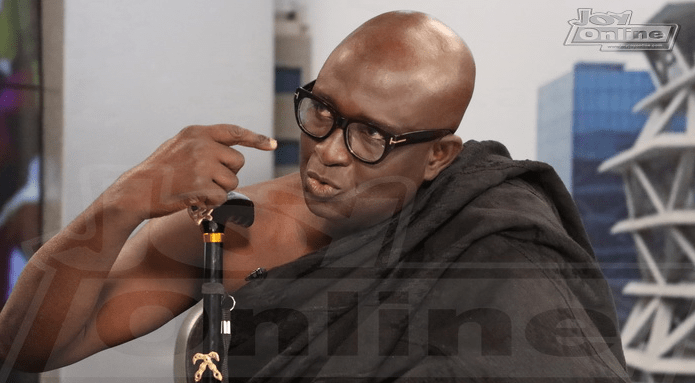 Broadcast journalist Kwasi Kyei Darkwah (KKD) has called for the cancellation of the ex-gratia given to some public officers when they leave office.
He argues that considering all the benefits the leaders enjoyed while in office, they make enough to cater for themselves after they leave office.
Speaking on the AM Show on JoyNews, the acclaimed MC said such leaders worked before their appointments and also earned money while in government, so they need no other perks.
READ: Cedi is in tatters, the exchange rate is on the run, and Ghana is in the wrong hands
"The concept of ex gratia has to be discussed with urgency, cut it out, stop it. My father has worked for 84 years, paid all his taxes but he is not begging anybody to give him money before he goes home," KKD told host Benjamin Akakpo on Wednesday.
Addressing politicians he said "you get the chance to serve and because of the position you are in you don't queue for anything, pay rent for years, have access to loans and things that people who work harder and are smarter than you don't have access to.
"Yet, you say you cannot write a book when you get out of power. You are so meek and mild, and you are so handicapped so sick that we must look after you?"
KKD said presidents can be catered for after they leave office, noting "let us maintain the dignity of the king", however, everyone else in government including the vice president must go back to work.
READ: 23,495 test positive for HIV in 6 months: 130 cases per day
He stated that the nation needs to have a discussion on ex gratia immediately and scrap it.
"Why should I and my children look after you when you have been in a position to also earn an income before we elevated you, exgratia is nonsensical, stop it."
In June Paramount Chief and Agbogbomefia of Asogli, Togbe Afede XIV indicated that he had rejected over ¢365,000 ex-gratia paid to him for serving on the Council of State between 2017 and 2020.
In a statement explaining why he refunded the "outrageous" amount, Togbe Afede XIV said it is not appropriate to receive the said amount when he already took monthly salaries for serving on the Council.
He provided these clarifications after members of the public reacted to news of whether or not he indeed followed through with his supposed refund and the rationale behind it.
Although he earned praise for his gesture, others criticised him stating that his action was a way of scoring cheap political points.
The Paramount Chief's gesture also brought into scrutiny the relevance of ex-gratia for Article 71 office holders.
Later in an interview with JoyNews, Togbe Afede said despite the good reason to pay ex-gratia award to Article 71 office holder, the amount to be disbursed should be subjected to analysis with consideration to the current economic hardships in the country.
Meanwhile, KKD said he agrees and commends the Paramount Chief for returning the money.
"On the other hand he could have chosen to receive the money and publicly given it to charity, or silently, but you see every nation will have watershed moments where one of our own will show a path of selflessness."
"Some of our leaders are wise, some are otherwise, and they are helping to waste our national resources, the concept of ex gratia has to be discussed with urgency," KKD said.
READ: Myjoyonline.com