George MacLaurin, First Blackman to be admitted into Oklahoma University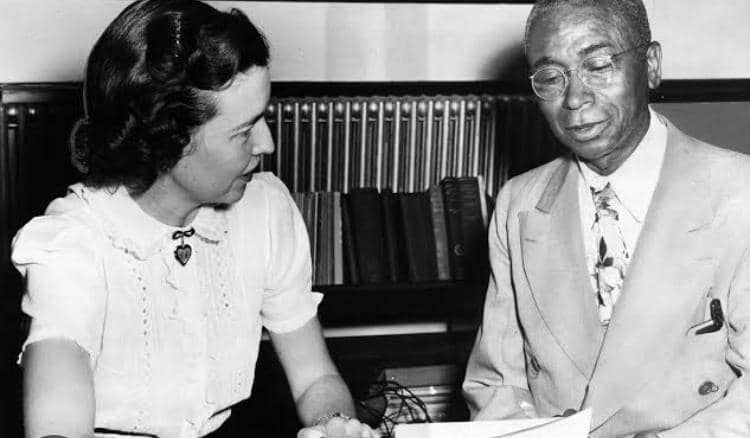 George  W.MacLaurin was the first African-American to be admitted into the prestigious Oklahoma University in the year 1948.
Due to differences in race, MacLaurin was discriminated among his white mates.He was told to sit at the  back of the lecture hall. He went through a lot of challenges but he did not give up on his aspirations and desires.MacLaurin bagged his first degree from the Lancaster University.
At the age of sixty one (61) , MacLaurin decided to further his education for his doctrinal degree from University of Oklahoma but he was denied admission on several occasions.
In 1948, he gain admission to study in Oklahoma as a results of Oklahoma Court decision on his state at the University.
This made MacLaurin the first Black American to be enrolled at Oklahoma University.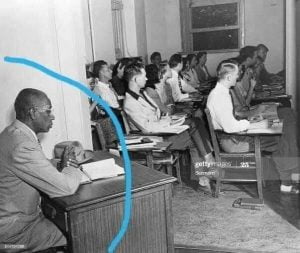 On September 29,1948, court rule that  University of Oklahoma refusal to admit MacLaurin at appropriate time when he applied for admission was unconstitutional.
The principal of the University arranged a class for MacLaurin where he will be seated at the back of his mates whiles teaching and learning is ongoing.
At first MacLaurin was tasked to send his seat outside the lecture hall to the next door in order to hear what the lecture is saying.
All this discriminatory actions came to an end when court rule that MacLaurin had not receive a fair treatment from the management of the University as required by the American constitution.
Upon challenges encountered by MacLaurin at Oklahoma University, he remains as one of the best three students that the University has raised.
MacLaurin taught at predominantly Black College and holds degree from Lancaster University.
"Some colleagues would look at me like I was an animal, no one would give me a word, the teachers seemed like they were not even there for me, nor did they always take my questions when I asked. But I devoted myself so much that afterwards, they began to look for me to give them explanations and to clear their questions." he noted.
In 2014, an annual conference was held and named George MacLaurin on campus of Oklahoma University in honour of his legacy.
MacLaurin died on September 4,1968.