Govt Must Use Ex-Gratia To Combat Covid-19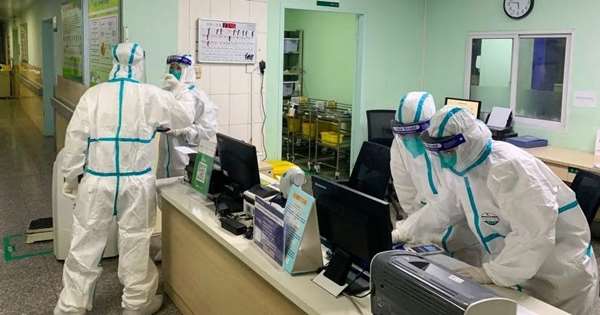 The Government of Ghana and all political appointees must as a matter of urgency gift their ex-gratia (MP and Parliamentarians) so that we use it to combat COVID-19. 
There is no denying the fact that the fight against covid-19 is getting alarming each day and that urgent solutions are found to this seemingly insurmountable ease. The government they say of the people by the people and for the people and so it is incumbent on everyone to vociferously tell the government in power to use the ex-gratia to combat covid-19 amicably.
The present economic state of the nation required the immediate scrapping of the huge emoluments paid to the MPs.
Government around the world were spending huge sums of money to manage and contain the Covid-19. Now, to exercise my discretion on Covid-19, it is imperative the nation considers a realistic approach and generate more funds locally to tackle the Covid-19 proactively and to make Ghana safe her people and also to abolish such an ex-gratia annexed to our MPs salary.
I vehemently believe it is among this and other factors that President Nana Addo has reduced his ministerial portfolio to save the national coffers.
We all agree that we are not in normal times and so everybody must sacrifice for the nationwide fight against Covid-19, which has the potential to devastate and drain the national economy. In lieu of our MPs to willingly deliberate with our President Nana Addo of how their ex-gratia can be utilized to combat Covid-19 or better still procure the vaccine, they are sitting unconcerned.
If we do not take radical measures, the nation will go into a huge economic crisis which will be extremely difficult to repair.
Covid-19 had had a huge impact on the nation and thereby worsened the Socioeconomic conditions of many Ghanaians who were currently living in abject poverty. If many individuals, groups, and business conglomerates from all sundry sectors have generously offered to help assist in our preparedness efforts to fight Covid-19, then why not using our MPs ex-gratia for the procurement of Covid-19 vaccines and other PPEs materials that have bedeviled the expeditious recoveries of Covid-19 fight.
Our MPs ex-gratia can rather be used for procurement of Covid-19 vaccines for the betterment of our nation than to using national coffers which will later earn us unprecedented debts.
However, it will be unfair and unreasonable for the nation to continue to pay the MPs ex-gratia while their constituents suffered economic hardships. Using Government money to procure Covid-19 vaccine is totally inconsequential on the part of Government decisive effort to do so.
Our President Nana Addo is struggling and spending too much to contain this Covid-19 and at the same to meet the development needs of the people.
ALSO READ:COVID-19: Missouri Teachers Vaccination to Cover 10,000 Teachers
In view of this, I implore Government to solemnly deliberate with our MPs for them to acquiescently ratify memorandum of understanding to use their ex-gratia to procure the vaccines and the PPEs in order not to let Government carefully laid monetary plans for the development of this nation go awry.