How To Check Your Daily MTN Mobile Money Limit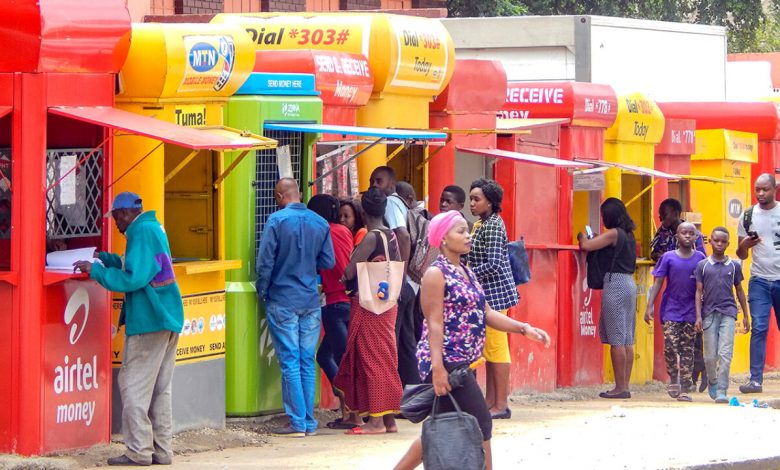 MTN Mobile Money Limited, a subsidiary of MTN Ghana, has effectively implemented the new Bank of Ghana (BoG) daily and monthly limits on mobile money transactions. This is part of measures to facilitate more efficient payments and encourage a seamless transition to a cash-lite society.
On January 4th, 2023, MTN MoMo revealed that the wallet transaction limit increase would facilitate efficient payments, encourage greater seamless transition into a cash-lite society and promote more digital payments.
"Customers with daily transaction limits of GH¢1,000, GH¢5,000 and GH¢10,000 have had their limits increased to GH¢2,000, GH¢10,000 and GH¢15,000 respectively.
"Additionally, account balance limits of GH¢2,000, GH¢15,000 and GH¢ 30,000 have been increased to GH¢3,000, GH¢30,000 and GH¢50,000 respectively.
"Further to these increases, monthly transaction limits for customers with Medium and Enhanced KYC are limitless while customers with Minimum KYC have a limit of GH¢6,000," the release said.
How To Check Your Daily MTN Mobile Money Limit
One can check his or her mobile money daily limit by just dialing *170#. Then option 6(my wallet) and then option 8.
Below is the message to all MTN Customers.
Y'ello Valued Customer, in line with a BOG directive, we are happy to inform you of the increase in your MoMo wallet limits for your transactions. You can check your new wallet limits by dialing *170#, Option 6 (My wallet) and then Option 8. Just MoMo it. Thank you.
The acting Chief Executive Officer (CEO) of Mobile Money Limited, Shaibu Haruna, in the release said MTN MoMo was delighted over the upward reviews approved by BoG.
READ ALSO: US Dollar To Ghanaian Cedi Exchange Rate For Today
This, he said, followed engagements to assess the possibilities of reviews to enhance digital payments and ultimately drive the cash -lite agenda.
"MML following the approval has gone ahead to implement the directives to ensure that our customers enjoy the convenience of doing various transactions such as the money transfer, bill payments, receive remittances, buy insurance, buy shares, payment of school fees as well as general goods and services."
"We are calling on all customers to take advantage of the enhancement in wallet size to grow their transactions and improve their livelihoods," he said in the release.
According to the release, the upward reviews have been activated for all MoMo subscribers.
However, it said customers who require further enhancements on their wallet were required to provide any of the following documents: utility bill in customer's name, bank statement, registered tenancy agreement, letter from employer and tax certificate.
The waiver on MoMo transactions was first implemented in 2020 as part of efforts to support Government's intervention to control the spread of the COVID-19 through the adoption of MoMo for financial transactions and to minimize the risk posed by cash handling.
As the waivers have been extended MoMo customers should remain cautious about the activities of scammers and fraudsters who make use of the slightest opportunity to defraud customers. Some of the schemes identified include: Money Doubling schemes, fake promotion, false reversal approach and the creation of messages and Apps usually disguised as COVID-19-related messages.
Customers should observe the three Golden Rules for mobile money. Customers should at no point disclose their pin codes or allow others to make transactions on their behalf, avoid calls that seek to discuss their wallets or respond to promotions they have not participated in. Customers are encouraged to crosscheck with MTN to verify any details before they take any action on their MoMo wallet. It is important to note that no fraud on MTN MoMo will be successful without the active participation of the customer.
MTN remains committed to making the lives of our customers a whole lot brighter through the delivery of bold new digital services to our customers.
READ ALSO: How To Pass WASSCE 2023 Core Mathematics By Strategy