IGP to be intterogated at the Leaked Tape Hearing on Tuesday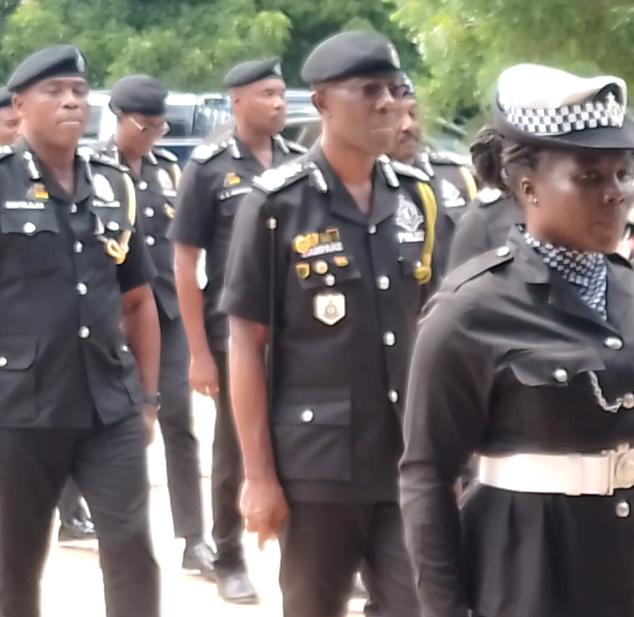 The Inspector General Of Police is expected to be given the opportunity to speak on the issues raised in the leaked tape. Hon. Atta Akyea while being interviewed on JoyNews indicated that it was important that the IGP is heard.
The chairman of the Committee Investigating the leaked tape on the IGP, Lawyer Atta Akyea indicated that the work of the committee was critical to helping find out more from what is discussed in the leaked tape.
According to him, the committee has an extended version of the tape and the new take is over an hour. He made this public during The Probe on JoyNews.
He added that all those who have come before the committee will also be expected to be present with their lawyers on the same day.
He added that there was nothing more noble for the IGP to face his accusers at the public hearing. However, he added that where the committee believes an information to be made public may be too sensitive to the public and a national security concern, the section of the hearing may be done in camera.
"I do not think the IGP will turn down the invite to appear before the Committee" – Lawyer Atta Akyea
There is no incentive to discredit the IGP and the the IGP is not on trial he added.  He added that the Principles of Natural Justice are being espoused through the work of the Committee.
Lawyer Atta Akyea was quick to add that, the Committee was going to probe further other issues raised in the tape available to the committee.
READ: Ghana Police Celebrates Devoted Horse Rider: Regional Sergeant Major (RSM) Bawa Sunday (Pictures)
In a related development, three Senior Police Officers who were interdicted have been reinstated after the interdiction was reversed.
The Ghana Police Service has decided to reverse its earlier decision to suspend three senior officers, namely Commissioner of Police Mr. George Alex Mensah, Superintendents Emmanuel Eric Gyebi, and George Lysander Asare, following their alleged involvement in a leaked tape discussing the removal of the Inspector General of Police (IGP), Dr. George Akuffo Dampare.
Senior officers who were initially interdicted on September 7, 2023, to facilitate a thorough investigation by the service's disciplinary committee concerning their participation in the plan to oust IGP Dr. Akuffo Dampare.
According to a statement signed by ACP Grace Ansah-Akrofi, Director of Public Affairs for the Ghana Police Service, the decision to reverse the interdictions was made to avoid any potential biases associated with the pending Parliamentary Committee proceedings and report. Meanwhile, internal disciplinary procedures within the police service will continue.