SEO Marketing Strategies For Increasing Web Traffic and Revenue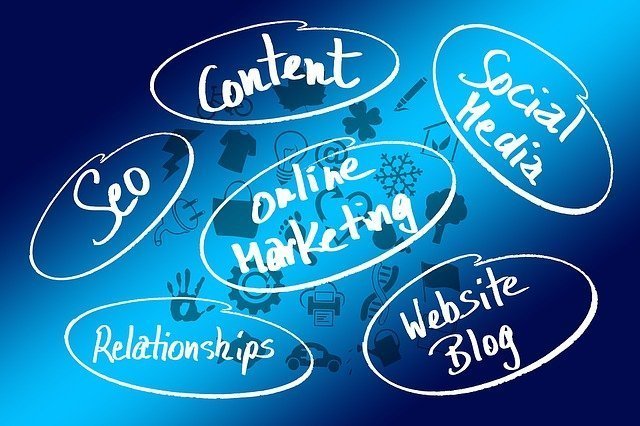 Without marketing, businesses remain in the dark; without SEO Marketing, websites or blog and their contents remain dead on arrival online. If you are looking for some ways to use SEO to drive traffic to your website or blog content, then you are reading the content meant just for you. 
Without Search Engine Optimization, online business, offline business, websites, news portals, and blogs would look like businesses operating in the dark.
This means every business both online and offline needs SEO Marketing to increase their visibility, traffic to websites, get leads and make sales.
However, the question many ask is what is Search Engine Optimization (SEO)?
The step-by-step process that one goes through to make content published online to get noticed by search engines for specific keywords is what Search Engine Optimization is all about.
Researching, finding, and using the right keywords is like trying to come out with a marketing strategy to beat the competition so that our content and adverts or goods get you have put out there can be seen by potential customers. 
This is where the new craze in online marketing termed SEO Marketing comes into the picture.
SEO for content is a marketing strategy that must be perfected if you want online readers to find your content and website through search engines such as Bing, Yahoo, and Google. 
Today, many see SEO as online marketing and that is exactly what it is. One important reason behind spending huge sums of money, time, and effort to get a good search engine service or do it yourself is the free traffic that it generates for bloggers and websites in general.
Often, this requires extensive keyword research to know which keywords rank higher, keywords or phrases that have high CTR on AdSense.
CTR is basically Click Through Rate which refers to how much google is likely to pay you for that particular keyword.
How to use SEO Marketing to increase traffic online
Publish Engaging Content And Do SEO For Each
To make your content and website visible to the million eyes that search the internet per second, write quality content that is also optimized. This will drive search engine traffic to your website. You need to know this: Creating Engaging Content That Goes Viral: 10 Steps to Mastery
2. Register for Google Search Console and index your content.
You will agree with me that, you cannot visit online readers with your product and services without advertising or making them see your content.
When marketing content online, a good SEO strategy is not complete without your content or website being indexed to show in search results.
To do this, you need to make your site map, content, and all that you offer known to search engines.
To achieve this, register with the top search engines such as Yahoo, Bing, and Google. 
3. Have a Google My Business (GMB) Profile
Google has an amazing free online marketing service that many businesses online and offline do not use.
Where they even have it, they fail to take advantage of its functions. I am talking about Google My Business (GMB).
Every business needs it for free marketing and SEO reasons.
It drives crazy traffic to your services, product, and content ones you share on your profile.
For publishers, they will get the chance of seeing their content featured on Google news for free.
The Google My Business is your number one bet for Local SEO. 
Wondering how to get this through? Check this useful content: Verify Google My Business in 2021 [Video] : Ultimate Guide
4. Produce Regular Quality, Do SEO
Making good use of Search Engine Optimization Marketing simply means creating value for customers through the products, services, and content you publish.
For websites and blogs that are into content marketing, regular quality content matters. 
It is better to produce 5 quality contents that have been optimized and indexed than to create 100 poorly written, not optimized, and indexed stories.
Such content must be engaging and provide useful ideas, information, and the solution readers or customers are looking for. 
Content marketing may include content creating and the marketing part. Both must be integrated with the combined effect of driving traffic onto the website in mind. Read this How to rank using Search Engine Optimization and Google Search Console
Do your best as a website owner, blogger to update your old content with additional relevant information as and when it is available. 
5. Social Media Marketing as part of search engine optimization marketing
Marketing your content requires the use of social media. For many sites, it is the biggest stage where your content will get noticed even before the Search engines see it. Have social media pages of your own for your business and share your service, products, and content published regularly. Engage readers and customers, answer their questions, provide help and they will keep coming.
Have a telegram, Twitter, and Facebook account for instance and share your content through them. This is a traffic-generating exercise that can benefit your SEO Marketing efforts.
To do that, if you write content on Wrestling and you want to share it on Twitter, Google to find out hashtags for Wrestling.
Copy them and post the content along with these hashtags.
This way, you are directing your content to interested persons.
If there is a trending hashtag related to content you have developed even long ago, update it.
Get the trending hashtags along with it and republish the content by changing the date to the current date.
Again, you are marking the content to your advantage.  On Facebook, you can also search for hashtags and post your content along with the hashtags to help drive traffic.
6. Publish Content With High CTR
There are contents that have no value even with quality SEO hence you need to find keywords.
Look for keywords that are high paying on Adsense and produce quality content around them.
Again, bloggers are advised not to always look for news content for publishing but also research for these high-paying keywords.
Also, research keywords for your niche, write and produce original default content with them. This has the potential to drive foreign traffic to the content and increase your earnings. Google pays good money for such keywords. Find a free Keyword search tool by registering with h-supertools.com
If you want to move your SEO Marketing to the next level, implement these shared strategies but know that there is more out there you can learn and use to further boost your online presence and Search Engine Optimization Marketing.
Image by Gerd Altmann from Pixabay
Source: Ghanaeducation.org
Post Publications || Join us on Whatsapp || Post Disclaimer
---
SEND A STORY: Do you have a story for us or need a promotion/advertisement? Submit them via our email admin@ghanaeducation.org
DOWNLOAD OUR>>> MOBILE APP
JOIN OUR EDUCATION NEW GROUPS (WHATSAPP)
Join one of our Whatsapp/Telegram Groups for current Ghana Education Service News Updates:
JOIN ONLY ONE... THANKS
TELEGRAM PAGE >>> [JOIN]
Group 1 >>New Group> [JOIN]
Group 6 >>New Group> [JOIN]
Group 3 >>New Group> [JOIN]
TELEGRAM PAGE >>> [JOIN]
Only websites that give us a URL backlink can repost our content on their sites.
---
The information contained in this post is for general information purposes only. The information is provided by GhanaEducation.Org and while we endeavour to keep the information up to date and correct, we make no representations or warranties of any kind, express or implied, about the completeness, accuracy, reliability, suitability or availability with respect to the website or the information, products, services, or related graphics contained on the post for any purpose.
||About Us|| Contact Us
---