Ken Ofori-Atta sues Captain Smart for defamation, more details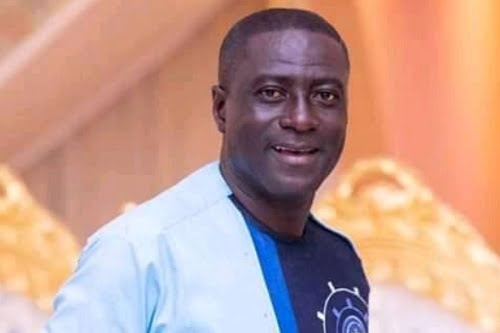 Ken Ofori-Atta, the Minister of Finance has filed a suit against radio and television presenter, Godsbrain Smart, popularly known as Captain Smart of Media General.
Captain Smart is the host and presenter of "Maakye with Captain Smart" on Onua TV and Onua FM.
Mr Ofori-Atta's writ, filed on Friday, June 2, 2023 at the High Court in Accra, is demanding among other things a "recovery of the sum of Ten Million Ghana Cedis (GH¢10,000,000.00) as general damages including aggravated and/or exemplary damages for defamation for the libel uttered by Defendant. An apology for and retraction of the words complained of and particularized supra".
The presnter during one of his shows alleged that Mr. Ofori-Atta has taken a 10% share out of the International Money Fund's $3 billion bailout for Ghana.
Mr Ofori-Atta is therefore seeking a statement that the words uttered by Captain Smart, are defamatory.
"Are you aware that Ken Ofori Atta has taken his 10% of the IMF money?", "Every loan we take he takes 10%", were the words Captain Smart is alleged to have used against Mr Ofori-Atta on May 22, 2023 on his show.
Mr Ofori-Atta is also seeking an endless ultimatum restraining the Defendant whether by himself, his servants, agents or assigns from reciting similar or other defamatory words against him.
Mr Ofori-Atta contends in the writ that the above statements by Captain Smart are "not only palpably false, absolutely fabricated but were also deliberately calculated to disparage the Plaintiff. Those words are malicious and were clearly further intended to convey and would be understood to convey meanings that diminish the Plaintiff in the minds of right thinking members of society."
"The said words set out supra in their natural and ordinary meaning meant and were understood to mean inter alia
a. That Plaintiff is corrupt,
b. That Plaintiff has diverted public funds and
c. That Plaintiff has abused his office.
READ: Profile Of Captain Smart; Real Name, Age, Wife, Children, Career, Awards, Cars, Net Worth
By reason of the foregoing Plaintiff has been greatly injured in his credit, character and reputation, and has been brought into public scandal, ridicule, distress and embarrassment and has thereby suffered damage."