Mother allows boyfriend rape her seven-year-old daughter for months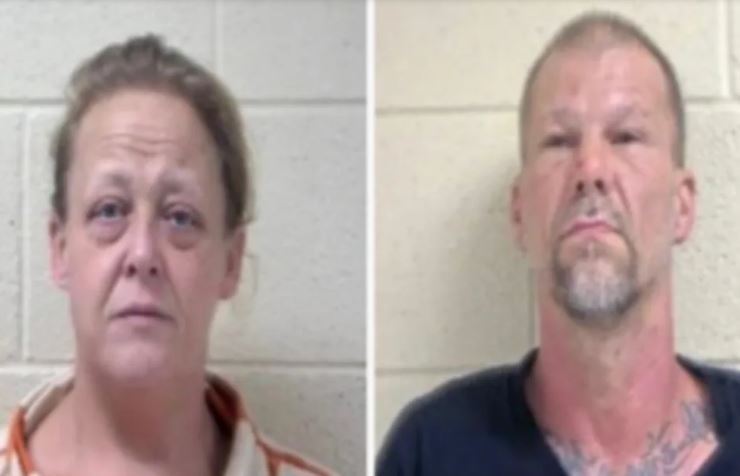 A heartless mother in Tennessee, US, and her "irresponsible" boyfriend are in the grip of the law for allegedly committing depraved sex crimes against their seven-year-old daughter.
43-year-old Brandon Sloan "Brandy" Hawkins, mother of the little girl, has been accused of watching her boyfriend William Joe Beene III, 48, rape her seven-year-old daughter on several occasions.
Authorities in Marion County disclosed that the criminal act went on for more than a year and was known to the mother of the girl.
Mother accused of watching boyfriend rape her seven-year-old daughter for months – FACTS FROM THE POLICE
On 13 September, the police arrested William Joe Beene III, who now faces five counts each of felony rape of a child.
The affidavit for their arrest reveals that the minor was allegedly sexually assaulted by Mr. Beene not less than five times between December 2022 and August 2023
The horrifying assaults on the little girl by William Joe Beene III t place in Ms. Hawkins' home in Marion County where the child lived with her mum.
Mums are expected to protect their children and ensure their safety, but this was never the case with Ms Hawkins, who seemed to be fine with the abuse of her child.
An investigation was launched into the suspected sexual assaulted after a concerned party notified law enforcement of the abuse, Marion County's Sheriff Ronnie Burnett told The Chatanooga Times Free Press.
READ: Missing toddler found asleep in woods with dogs, one as pillow, other kept her safe
The police departments of Marion County, Sequatchie County, and the 12th Judicial District worked together to investigate the case.
The victim's family has started a GoFundMe page to raise money for her.
Their goal is to furnish her room with everything she wants, buy her a new wardrobe and school supplies, and pay for her extensive therapy.
Any extra money will be put into a college fund for her. The family plans to request permanent custody of the victim.