GES widens criteria for Best Teacher Prize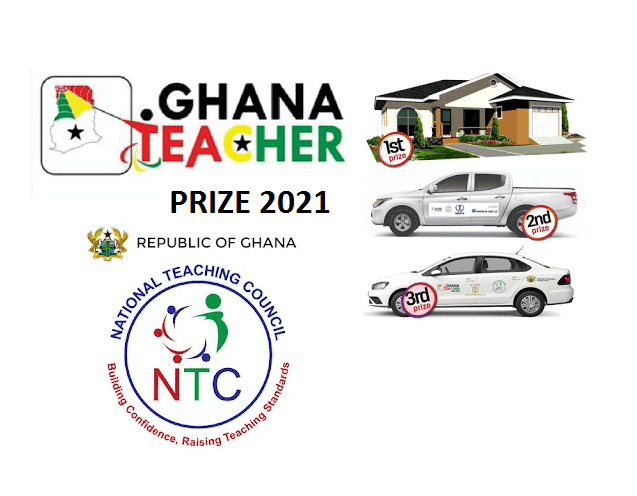 The Ghana Education Service -GES widens criteria for Best Teacher Prize to ensure other critical sections are awarded especially in the area of research
The Director-General of the Ghana Education Service (GES), Prof. Kwasi Opoku-Amankwa, has announced that henceforth, the GES will include research and development in the criteria for the selection of the Best Teacher prize in the country.
Why criteria for Best Teacher Prize has been widened
GES widens criteria for Best Teacher Prize after calls by stakeholders. The move, he explained, was to encourage teachers to come up with innovative ideas beyond the usual teaching of theory in the classrooms.
Prof. Opoku-Amankwah who was speaking at the grand finale of the Senior High School Renewable Energy (RE) Challenge in Accra last Thursday, said the decision was informed by the RE challenge programme, which fell in line with the new thinking in education.
Research skills
He described the competition as one that helped to develop research skills and promote technical innovation in renewable energy efficiencies in students to help develop a passion for solving renewable energy challenges in the country.
"It also gives the opportunity to inculcate in students from the early stages, the problem-solving skills, networking and teamwork as those skills were vital for personal development and for national development.
"The projects exhibited here today have been put together by students under the guidance of their teachers who have shown a lot of commitment to get these done; hence, the need to encourage them to be hardworking through public recognition and rewards," he said.
Improving skills
The Wife of the Vice-President, Mrs Samira Bawumia, who commended the organisers of the challenge for such a laudable initiative, said: "the challenge will help hone the skills of SHS students in the area of research, innovation and development."
That, she said, would prepare students for the future job market in an era which also required such skills.
"Developing these skills at such a young age will also help them improve their creative and cognitive abilities and come up with innovative ideas and projects that are designed to solve the challenges facing our country.
"Initiatives such as this provide the needed springboard if we are to achieve universal access to clean energy by 2030," she stated, adding that it was extremely important for the country to intensify efforts at building technologies to boost renewable energy.
RE challenge
The challenge, organised by the Energy Commission, in collaboration with the GES, seeks to provide education and awareness of renewable energy and energy efficiency among the various senior high schools (SHS) and technical schools in the country.
The challenge, which also aims at promoting creative thinking and providing mentorship to young students, highlights innovative renewable energy and energy efficiency projects by SHS students while providing a platform for the exhibition of their projects.
Winners
The Gyaama Pensan Senior High Technical School (SHTS) in the Ashanti Region, emerged winner in the 2021 challenge.
Led by Christolove Molgo Arthur and Janet Ohemaa Nkansah, the SHTS warded off the stiff competition from Mfantseman Girls, Accra Technical Training Centre (ATTC), Acherensua SHS, Mamfe Methodist Girls and Navrongo Girls to win the ultimate prize.
The girls presented a plant microbial fuel cell technology, an innovative technology, which generates electricity from plants, and bacteria from soils to power and charge mobile phones and even used to light LED television sets.
The team received cash prize of GH¢10,500, laptops, tablets, textbooks and some souvenirs as their prize for their excellent performance.
Mfanstiman Girls SHS placed second, while Navrongo Girls SHS came third.
READ: Private school teachers lament government's laptop policy
The fourth, fifth and sixth positions went to Mamfe Methodist Girls SHS, Accra Technical Training Centre (ATTC) and Acherensua SHS, respectively.
Source:graphic.com.gh
Post Publications || Join us on Whatsapp || Post Disclaimer
---
SEND A STORY: Do you have a story for us or need a promotion/advertisement? Submit them via our email admin@ghanaeducation.org
DOWNLOAD OUR>>> MOBILE APP
JOIN OUR EDUCATION NEWS-GROUP (WHATSAPP)
Join one of our Whatsapp/Telegram Groups for current Ghana Education Service News Updates:
JOIN ONLY ONE... THANKS
TELEGRAM PAGE >>> [JOIN]
Group 1 >>New Group> [JOIN]
Group 2 >>New Group> [JOIN]
TELEGRAM PAGE >>> [JOIN]
Only websites that give us a URL backlink can repost our content on their sites.
---
The information contained in this post is for general information purposes only. The information is provided by GhanaEducation.Org and while we endeavour to keep the information up to date and correct, we make no representations or warranties of any kind, express or implied, about the completeness, accuracy, reliability, suitability or availability with respect to the website or the information, products, services, or related graphics contained on the post for any purpose.
||About Us|| Contact Us
---