7 Dangers of Abstaining from Sex for Women Under 40: The Importance of Intimacy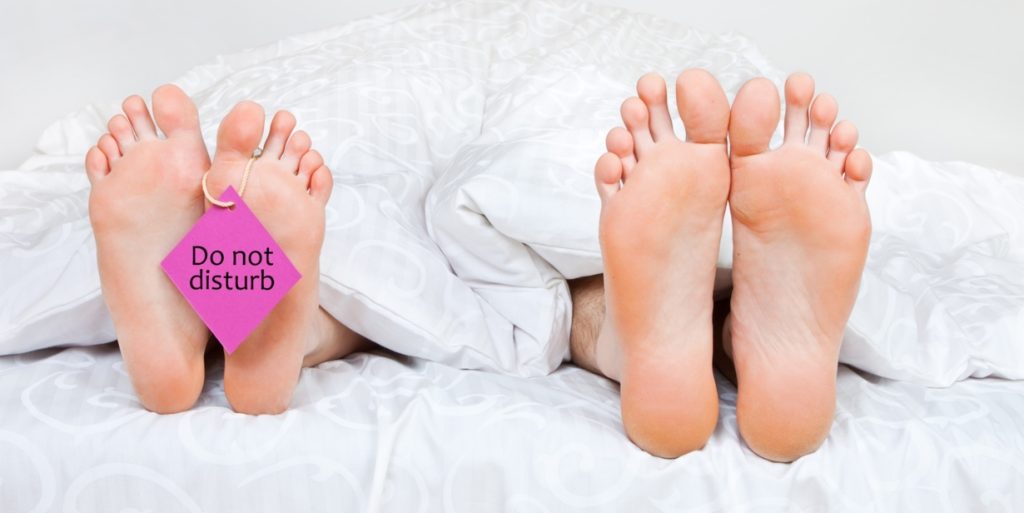 Do you know that there are several Dangers of Abstaining from Sex for Women? Just as too much of everything is said to be bad, the absence of it is also bad. Finding a balance is the best way to reap the full benefits of engaging and not engaging. This post is for educative and information purposes only. This post is not also suggesting that women should go around making mistakes.
Sex is a natural and essential part of human life, and it plays a significant role in our physical and emotional well-being. While individual choices about when and how to engage in sexual activity vary greatly, it's essential to understand the potential health risks associated with long-term sexual abstinence, particularly for women under the age of 40. In this blog post, we'll explore the dangers of avoiding sexual activity and the benefits of maintaining a healthy sex life.
Decreased Emotional Well-being
Sexual intimacy can have a profound impact on a woman's emotional well-being. Regular sexual activity is associated with the release of endorphins, which are natural mood lifters. Engaging in sex can reduce stress, anxiety, and depression, helping women to maintain a positive outlook on life.
Hormonal Imbalance
Sexual activity has been shown to regulate hormone levels in women. When a woman abstains from sex for an extended period, she may experience hormonal imbalances, which can lead to irregular menstrual cycles and even exacerbate conditions like polycystic ovary syndrome (PCOS).
Weakened Pelvic Floor Muscles
Sexual activity, including orgasm, helps to strengthen pelvic floor muscles. Weakened pelvic floor muscles can result in urinary incontinence, especially during and after pregnancy. Kegel exercises can help combat this, but regular sexual activity can also contribute to maintaining pelvic health.
Reduced Immune Function
Studies have suggested that regular sexual activity may boost the immune system. The immune-boosting effects of sex are attributed to the increased production of antibodies and the release of certain hormones during sexual arousal. Without sexual activity, a woman's immune system may not function at its full potential.
Increased Risk of Vaginal Atrophy
Vaginal atrophy is a condition where the vaginal walls become thin, dry, and less elastic, often leading to discomfort, pain during intercourse, and an increased risk of urinary tract infections. Engaging in sexual activity helps to maintain vaginal health by increasing blood flow to the area, promoting natural lubrication, and preventing atrophy.
Relationship Strain
For women in relationships, the absence of sexual intimacy can strain the emotional connection with their partner. Healthy relationships often involve sexual intimacy as a way to bond and express love and affection. A lack of sex can lead to relationship dissatisfaction and may even contribute to separations or divorces.
READ: 8 Surprising Health Benefits of Sex for Men Under 45: No. 5 is the biggest surprise
Missed Cardiovascular Benefits
Sexual activity can provide cardiovascular benefits by increasing heart rate and improving blood circulation. While it's not a substitute for regular exercise, sex can contribute to better heart health. Abstinence from sexual activity may mean missing out on these potential benefits.
While the choice to abstain from sex is a deeply personal one and should always be respected, it's important for women under 40 to be aware of the potential health risks associated with long-term sexual abstinence. Maintaining a healthy sex life, within the context of consensual and safe relationships, can provide emotional, physical, and relational benefits.
READ: "No Man Wants to Date Me"- Lady with Big Nose Cries Bitterly
If you have concerns about your sexual health or are experiencing difficulties related to sexual activity, consider speaking with a healthcare provider or a therapist. They can offer guidance, support, and solutions tailored to your individual needs and circumstances. Ultimately, the key is to make informed decisions that prioritize your overall well-being.