4% base pay increase: 5 Conditions Organized Labour Demanded from Govt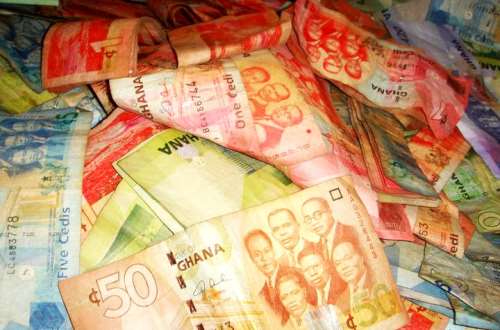 Ghanaians employed in the public sector have reacted to the government's 4% base pay increase however, the leadership of organized labour had proposed a minimum of 10% which was turned down.
To ensure they protect the interest of members, organized labour outlined 5 conditions that will compel them to accept the government's rather low rate suggested.
After months of negotiation on the 2021/2022 base pay, it has been concluded but not without public outrage due to the rather insignificant 4% base pay increase proposed by the government.
After organized Labour had proposed 15% for both years and subsequently coming down to 10% for 2021/2022, Government insisted on its earlier proposal of 4%/6% for 2021/2022.
However, as organized Labour kept on with its proposed figures of 10% for both years, the Government side tabled 4%and 7% for 2021/2022 respectively with the condition that organized labour stood on its demands, then there will be retrenchment in the public sector.
The government played the Retrenchment threat card, which is one of the ways used to terminate employment when the employer is forced to downsize its number of employees due to the rising cost of labour among others.
Organized Labour after some caucus deliberations on the issue raised by the Government side accepted their proposal of 4%/7% for 2021/2022 respectively with the following conditions.
Read: Provide data on teachers infected with covid-19 – Peter Anti to GHS
4% base pay increase: 5 Conditions Organized Labour Demanded from Govt
That the agreement takes effect from 1st Jan.2021with the payment of arrears spread as follows.
1 Month arrears payment should be added on to August, September, October, November and 2months arrears on December 2021 making the 6months arrears.
That there will be no retrenchment during the period.
That Government should continue to recruit in the public sector.
That Government ensure that vaccines are made available for public sector workers.
That Government ensures full payment of Tier2 pension.
Please follow and like us:
Post Publications || Join us on Whatsapp || Post Disclaimer
---
SEND A STORY: Do you have a story for us or need a promotion/advertisement? Submit them via our email [email protected]
DOWNLOAD OUR>>> MOBILE APP
JOIN OUR EDUCATION NEW GROUPS (WHATSAPP)
Join one of our Whatsapp/Telegram Groups for current Ghana Education Service News Updates:
JOIN ONLY ONE... THANKS
TELEGRAM PAGE >>> [JOIN]
Group 1 >>New Group> [JOIN]
Group 6 >>New Group> [JOIN]
Group 3 >>New Group> [JOIN]
TELEGRAM PAGE >>> [JOIN]
Only websites that give us a URL backlink can repost our content on their sites.
---
The information contained in this post is for general information purposes only. The information is provided by GhanaEducation.Org and while we endeavour to keep the information up to date and correct, we make no representations or warranties of any kind, express or implied, about the completeness, accuracy, reliability, suitability or availability with respect to the website or the information, products, services, or related graphics contained on the post for any purpose.
||About Us|| Contact Us
---