Nigerian Identical Twins Graduate as Medical Doctors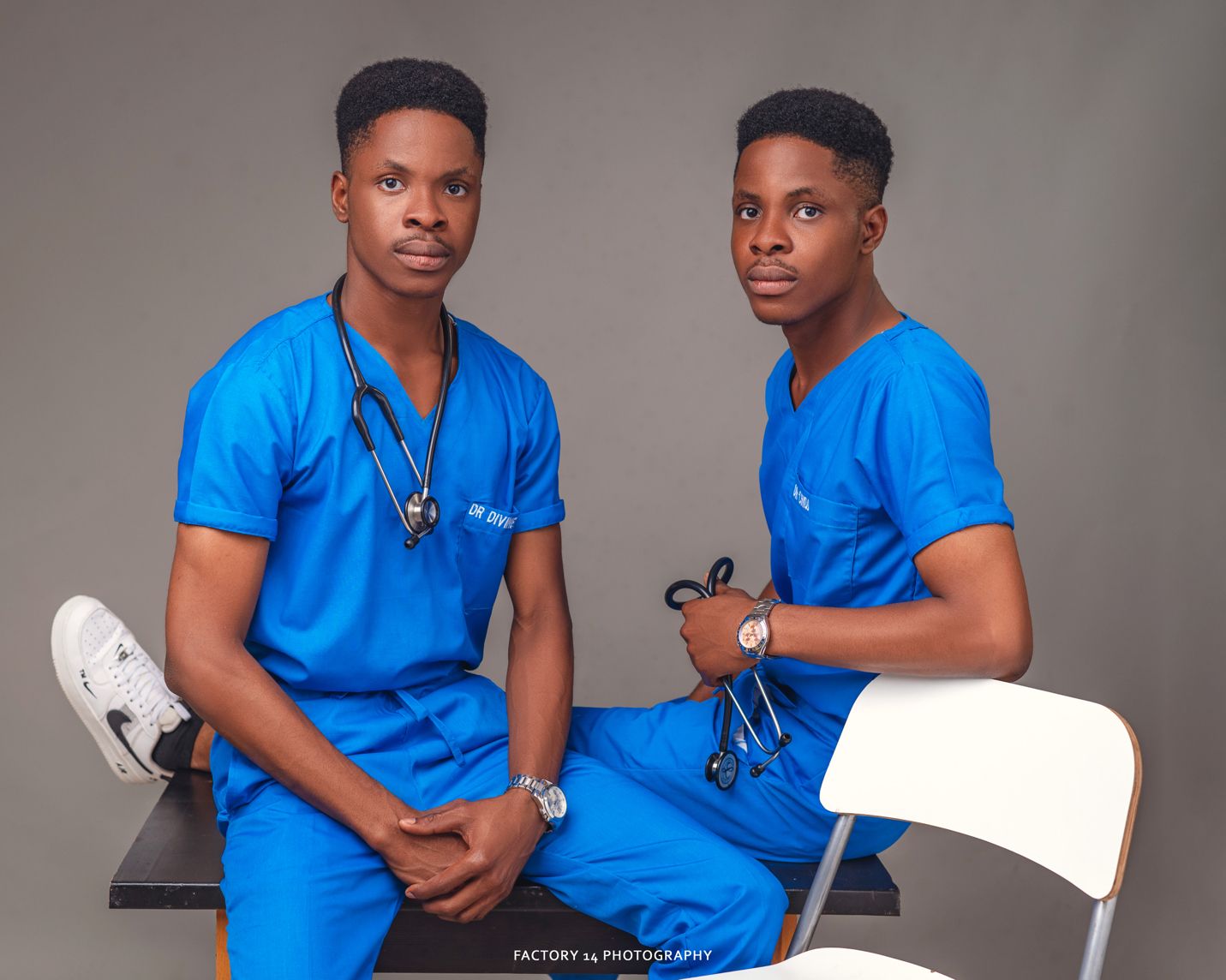 Ghana Education News| August 2021| Nigerian Identical Twins Graduate as Medical Doctors
Success is worth celebrating and sharing to inspire others on the same path to never give up and keep their focus. The Success of the Nigerian Identical Twins who graduated from medical school as Medical Doctors is a clear manifestation that anything is possible under the sun.
The story of Dr. Chidimma Muogbo and Dr. Chinemerem Muogbo was shared on Linkedin and we share the full post below to inspire us all for greatness.
Uju Sussan, PhD who is their mother and a Senior Lecturer at Anambra State University Igbariam Campus broke the news. She shared the challenges society had when trying to differentiate between the two boys to the extent that Electronic systems and identification registrations also had the same challenge,
Read the full post shared by Uju Sussan, PhD
OUR Experience!!
Please Read and Rejoice with us.
My first issue is identical twin boys and often times one is mistaken to be the other by neighbours and friends.
During their first year in medical school, they opened an account with Eco Bank and it clashed, reason is that their system is seeing one person opening a double account. 😂😂
One of the twins was asked to go home and come back the following week with his National ID card.
They went to our Local government to get the National ID card, it clashed again. their system was seeing them as one person. One was asked to go home and come back the following week and complete his process. That's how they were able to get their National ID.
They opened an Instagram account, the same thing happened. One account was closed bcos they thought it was one person opening two accounts, until they wrote and uploaded their ID cards, it was released.
Last week on this app, LinkedIn #linkedincommunity , they wrote about their graduation and tagged me duly but LinkedIn pulled down one of their profile thinking its was one person until they wrote again and LinkedIn restored their pages.
On June 24th 2021, my children, the twins, the boyssss, sons of consolation, very cool headed, humble, kind,with fear of God( I dont want to add what they spoilt for us when they were small bcos they already knew,😂😂)graduated from medical school and became Medical Doctors.
The journey is not for the faint hearted at all but God in His mercy gave them victory.
Join me to say congratulations to my children Twins Dr Chidimma Muogbo and Dr Chinemerem Muogbo.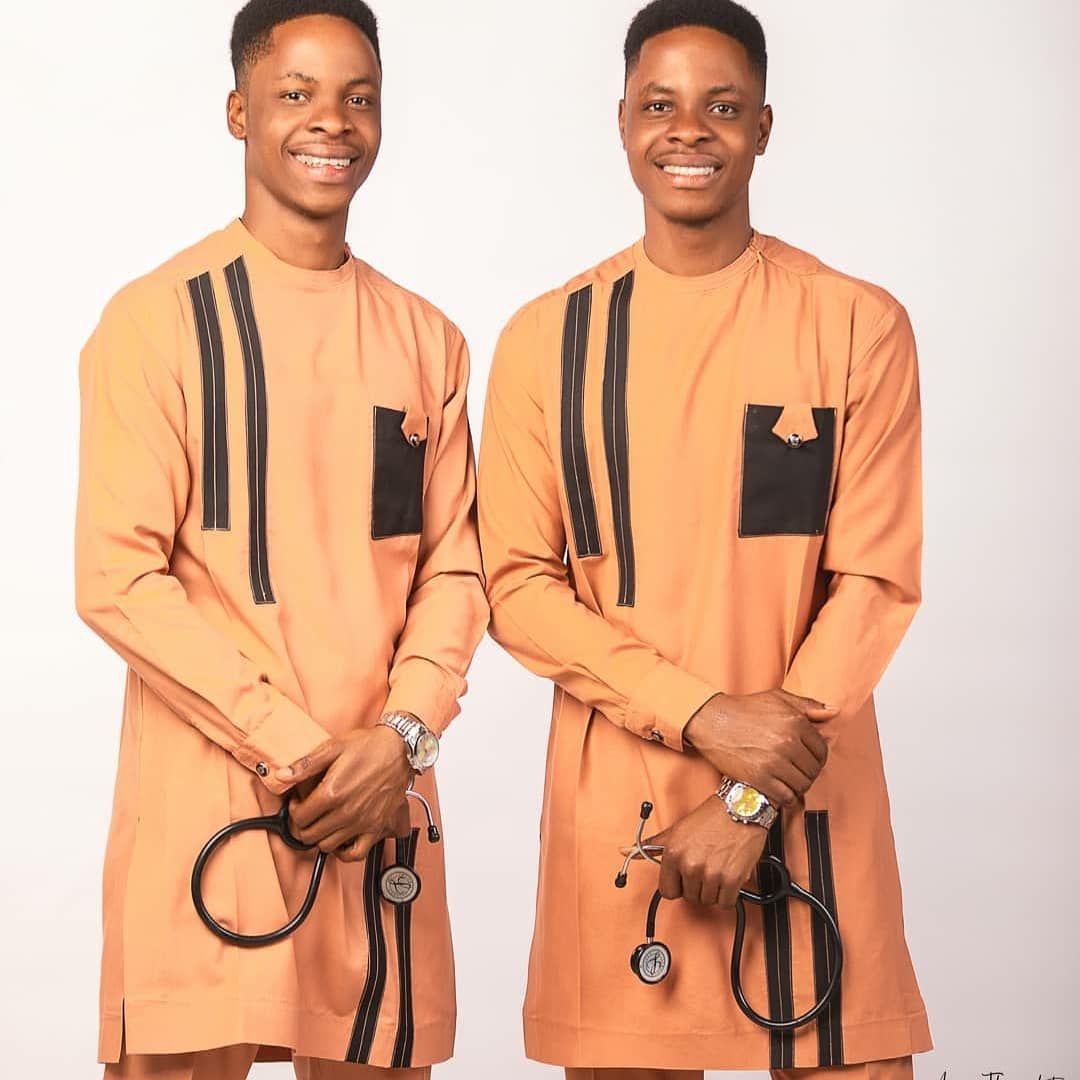 In response the message, Dr Chidimma Muogbo wrote
I am Dr Chidimma Muogbo muogbo , graduated alongside my twin brother Dr. Chinemerem Muogbo …….. our journey in medical school wasn't easy.
I remember one of our exams we were nearly kicked out of the hall…… because of schools fees
But here we are today both certified medical doctors glory be to God
I thankGod for my parent Uju Sussan, PhD and chief Okechukwu muogbo who both consistently supported us financially and otherwise throughout our stay in medical schools
I won't easily forget my co researcher Dr Benita Nwachukwu .
And our most amiable supervisor (Late Prof ILIKA AMOBI May his soul Rest In Peace ).
READ: 10 Demons of GES and their low morale impact on teachers
I wish to also thank some of my lecturers by names Prof Chukwudi Okani,DR Emmanuel Azuike (MBBS, MPH, FWACP, FMCPH)prof (Dr Joseph C Umeobika ),Dr ifeoma Njelita,Dr Nwachukwu Chinyerem,Dr udeaja A.C,Dr Nwafia I.N,Emeritus Prof F.C Akpuka,Dr Chimezie Madubuogwu.