Government's Laptops For Teachers Project -The Litmus Test Of The Good, The Bad And The Ugly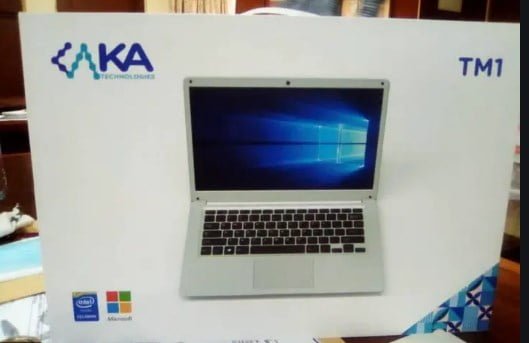 The entire chalk fraternity is awaiting the commencement of the Government's Laptops For Teachers Project.
But wait a minute as we peruse this "Laptops For Teachers Project" from an entirely different discourse you might have missed since the announcement.
The world is gradually becoming a digital world, and to be able to catch up with this growing trend, one must be equipped with a considerable level of technology-related literacy.
In light of this, governments, organizations, and individuals are working diligently to keep up to speed with this global inclination.
The government's latest announcement of facilitating the acquisition of some 280,000 laptops for members of the Ghana National Association of Teachers (GNAT), National Association of Graduate Teachers (NAGRAT), and the coalition of Concerned Teachers (CCT) is a step in the right direction.
Foremost, kudos to the government and all the other stakeholders for conceiving such an innovative idea. It is important to note that, in September 2011, the previous government also embarked on a similar project dubbed " The Basic Schools Computerization Project". This saw the distribution of over 60,000 laptops to teachers and students across the country. This is a confirmation of the successive government's resolute commitment to improving ICT education in Ghana.
The government further deserves commendation for working to connect close to 80% of our Senior High Schools (SHS) and tertiary institutions to the free Wireless Fidelity (Wi-Fi) project. It is admirable to note that the intervention is accelerating the pace of developing competent and relevant ICT skills in these institutions.
Nevertheless, more ought to be done in this technological and digital progression path.
In my opinion, the major challenge teachers and learners are likely to encounter which will mar the beauty of this worthy intervention is unfavorable and to some extent non-existent internet connectivity.
If the rationale behind the provision of these laptops is to be achieved to the optimum, internet access must be made available at all levels of education, most especially, the basic schools. A vast majority of the basic schools in Ghana are found in rural communities that remain offline and sometimes excluded from participating in all forms of digital services. Far and wide, teachers in our rural areas find it difficult if not impossible to access information online during instructional hours. Interestingly, the basic schools remain the foundation of our educational structure.
In my opinion, it will be prudent on the part of the government to liaise with stakeholders in this domain to connect a greater number of our basic schools in the rural areas to the free Wireless Fidelity (Wi-Fi) project.
A lot of teachers and students have raised concerns about the durability and maintenance-friendly nature of these new laptops. This is due to a precedent where teachers and students were supplied with laptops that were irreparable. Once it breaks down, it must be discarded.
I share the opinion that the government could have channeled the funds to procure these new laptops into bridging the connectivity gap if the previously supplied laptops were still in use.
In my point of view, I believe it would have been in the interest of the government, teachers, and students if brands like Dell, HP, Toshiba, Lenovo amongst other brands available on the Ghanaian market were considered for this good project. Parts and accessories of these brands of laptops are readily available and it makes maintenance easier.
Alternatively, authorities working to bring to light this noble intervention must endeavor to confirm and guarantee that, the lifespan of these new laptops is in the long-term interest.
ALSO READ: Licensure Examination Study Materials For Teachers, Qs&As for GTLE
A repetition of history would be catastrophic and disappointing in this new Laptops For Teachers Project started by the government.
Post Publications || Join us on Whatsapp || Post Disclaimer
---
SEND A STORY: Do you have a story for us or need a promotion/advertisement? Submit them via our email admin@ghanaeducation.org
DOWNLOAD OUR>>> MOBILE APP
JOIN OUR EDUCATION NEW GROUPS (WHATSAPP)
Join one of our Whatsapp/Telegram Groups for current Ghana Education Service News Updates:
JOIN ONLY ONE... THANKS
TELEGRAM PAGE >>> [JOIN]
Group 1 >>New Group> [JOIN]
Group 6 >>New Group> [JOIN]
Group 3 >>New Group> [JOIN]
TELEGRAM PAGE >>> [JOIN]
Only websites that give us a URL backlink can repost our content on their sites.
---
The information contained in this post is for general information purposes only. The information is provided by GhanaEducation.Org and while we endeavour to keep the information up to date and correct, we make no representations or warranties of any kind, express or implied, about the completeness, accuracy, reliability, suitability or availability with respect to the website or the information, products, services, or related graphics contained on the post for any purpose.
||About Us|| Contact Us
---