National Standardised Test not Ghana's solution to education problems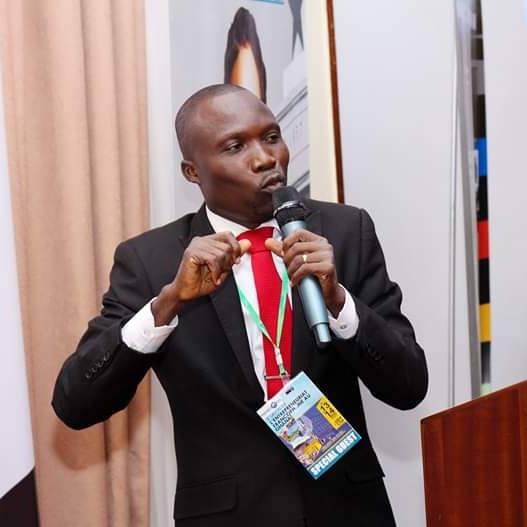 The Human Capital Index  (HCI) aims at determining the national level of human capital by using survival and stunting rates as a measure of health, and quality-adjusted learning as a measure of education, to show the potential productivity of children born in a given country. 
I stand to be corrected that the real meaning of the Human Capital Index (HCI) is wrongly interpreted by the Education Minister in his latest comment on it as Ghana prepares to introduce a new National Standardised Test to evaluate learning outcomes at the primary school level.
The question is what does the (HCI) measure? The (HCI) measures in simple terms how productive a child born in a given year will be if he or she accesses education and health in its fullness.
The HCI has three components:
(i)            Survival, as measured by under-5 mortality rates;
(ii)          Expected years of Quality-Adjusted School which combines information on the quantity and quality of education (quality is measured by harmonizing test scores from major international student achievement testing programs and quantity from number of years of school that a child can expect to obtain by age 18 given the prevailing pattern of enrolment rates across grades in respective countries); and
(iii)         Health environment using two proxies of (a) adult survival rates and (b) the rate of stunting for children under age 5.
National Standardised Test not Ghana's solution to education problems
Now how can we measure the productivity of children in grade four with only Mathematics and Literacy? Per the HCI modalities, standardized international student achievement testing programs are to be used to access learners tested but we are planning to use National Standard Testing.
This cannot give an accurate result because not all learners at this level will need to read excellently and solve mathematics questions to become productive to this country in the future. Their productivity in the future depends on how we nurture their talents from today. 
Currently, Ghana's rating is 0.44, implying a child born in Ghana today will only be 44 percent productive if he or she had complete health care and education.
If with all the gains in education the government continues to trumpet about since 2017, we still struggled to obtain 0.44 then we are really not investing in the right areas in education.
How can Ghana do better when learners, 2 years after the introduction of a new curriculum, are yet to be provided approved textbooks by the government?
Why will Ghana not earn a below-average of 0.44 when teachers are yet to be trained as far as the new curriculum is concerned for Junior High School 1 learners?
The reality is that Ghana has hovered around 0.43 and 0.44 since 2017. We are actually stagnated as far as the efficiency and result-oriented education and health policies are concerned.
Again, what the National Standardised Test seeks to test cannot transform our children in basic 4 into productive people in the future. The test will only measure the ability of learners in mathematics and literacy. 
National Standardised Test not Ghana's solution to education problems. Today, we are told we have to keep Free SHS running through credit; we have to get World Bank support to test just class four pupils nationwide.  
Sadly, we do not as a country have the resources to finance such an examination. We have to fall on foreign support in nearly everything.
One can imagine our financiers if we have to conduct such a test for Primary 1 to JHS1, for instance. 
How can this National Standardised Test translate into determining the productivity of these students in the future? The Minister of Education needs to give practical examples of how a Mathematics literacy test will help unearth the talent of a for instance a-would-be football star in primary four. 
There are diverse talents trapped in basic four learners that need to be identified, nurtured, and supported. To what extent would high scores in reading and mathematics help such children discover their talents?
One would think that such a nationwide test would be conducted to test the talents and skills of learners to see which professions they would fit for the future. This way we can plan how to nature them to become productive. 
"So that we will see the challenges that are confronting us as a nation and then we will give them one year during the fifth grade or primary five to do an intervention. We will test them again in primary six, the following year, we are even going to begin from primary two…".
To what extent would the challenges we face as a nation in our education sector be made known to the government after the conduct of the National Standardised Test for basic 4 learners.
Challenges that need to be solved to improve Ghana's Human Capital Index (

HCI

)
We are all aware of the challenges that confront the education sector today and which need urgent attention.
In education, teachers are not resourced to perform their teaching duties because there are no textbooks, no training on CCP curriculum. 
Which English and Mathematics textbooks have been provided to learners and teachers since 2019 to be used as the standard textbooks for accessing our learners?
We are faced with the double track at the SHS level, students and parents cannot tell when school will reopen and vacate, there are not fewer than 5000  schools under trees, there are schools without furniture, some teachers and learners are housed in classrooms that will pass as death traps and investments into primary education have been neglected to a large extent.
Classes are overcrowded, water and sanitation facilities are inadequate in many schools, and trained teachers and school books are in short supply.
These are but a few of the challenges that need to be tackled without delay. The question is must we conduct such a test to know our problems in education?
If we do the right things as educational leaders, and as a country, we would not have to worry about the Human Capital Index (HCI) and the World Bank to fund such a national test.
Our leaders should be able to tell the efficacy of our education policies in curing poor HCI values, its ability to bring improvement into the lives of the people, and better results.
Read: GES MUST withdraw teachers from 2021 population census exercise – Africa Education Watch
Mr. Education minister, I bet to differ. The whole of Ghana hailed your coming as the messiah. Invest in home-led research. This National Standardised Test is not Ghana's solution to education problems, let us deal with the neglected challenges of rural education in Ghana and others outlined in this write-up.
Source: Wisdom Hammond |Ghanaeducation.org
Please follow and like us:
Post Publications || Join us on Whatsapp || Post Disclaimer
---
SEND A STORY: Do you have a story for us or need a promotion/advertisement? Submit them via our email [email protected]
DOWNLOAD OUR>>> MOBILE APP
JOIN OUR EDUCATION NEW GROUPS (WHATSAPP)
Join one of our Whatsapp/Telegram Groups for current Ghana Education Service News Updates:
JOIN ONLY ONE... THANKS
TELEGRAM PAGE >>> [JOIN]
Group 1 >>New Group> [JOIN]
Group 6 >>New Group> [JOIN]
Group 3 >>New Group> [JOIN]
TELEGRAM PAGE >>> [JOIN]
Only websites that give us a URL backlink can repost our content on their sites.
---
The information contained in this post is for general information purposes only. The information is provided by GhanaEducation.Org and while we endeavour to keep the information up to date and correct, we make no representations or warranties of any kind, express or implied, about the completeness, accuracy, reliability, suitability or availability with respect to the website or the information, products, services, or related graphics contained on the post for any purpose.
||About Us|| Contact Us
---