University Graduate Teachers Appointment Letters- Release letters by 11th January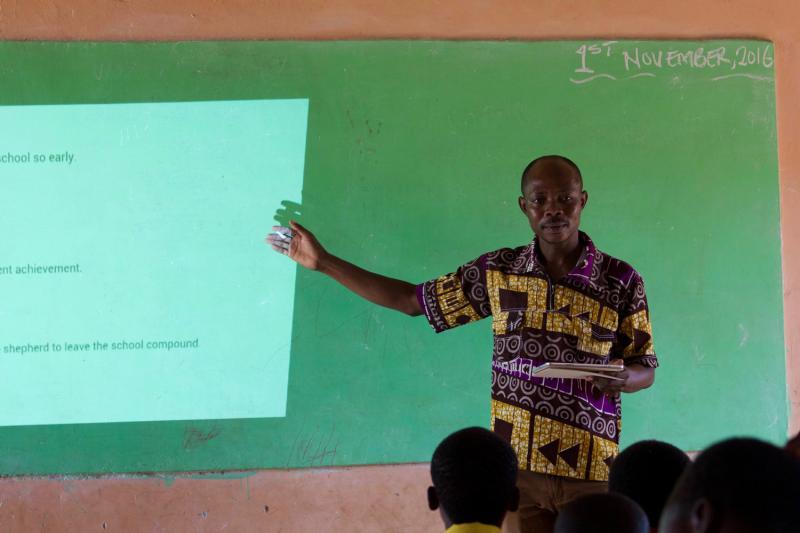 University trained graduate teachers have given the Ghana Education Service up to 11th January 2021 to release their appointment letters.
It's rather pathetic mentioning that, our politicians take University for granted and hence, treat the graduates as disdain.
In February 2020, the minister of education, Hon. Matthew Opoku Prempeh who happens to be the Member of Parliament for Manhyia South constituency illustrated that financial clearance has been approved to recruit 6,500 University graduate teachers into the teaching service.
We never heard a pin drop pertaining to this recruitment until the later part of November 2020.
The management of Ghana Education Service (GES) opened the application portal to accept applications from qualified graduates into the teaching service.
Upon the closure of the portal, no official communique has been issued by Ghana Education Service (GES) as to the delaying of appointment letters to qualified applicants.
Rumor has it that appointment letters have been issued to some applicants.
Some of our colleagues are getting appointment letters through backdoors.
We are convinced that that application portal was opened to promote political motives and vote advertisement.
It is overwhelming that, some unprofessional graduates from KNUST AND the University of Ghana (UG) are given appointment letters to work with Ghana Education Service.
We knew that education was meant to be the key to success, but it's unfortunate that our political leaders have rather changed the padlocks.
Appointment letters are been issued to party foot soldiers.
Nevertheless, never dream of been recruited into the teaching service if your family can not raise GHS4,000 or GHS5,000 to channel you through as protocol.
The unfortunate ones later end up been prey to scammers.
ALSO READ: Graduate Teachers Postings – Where are the postings GES?
The country which is populace by Christians and Muslims is seen to be hell in disguise. Ghana is hell annex B.
We entreat the management of Ghana Education Service ( GES) to issue a public communique with regards to the delay in releasing appointment letters to University graduate teachers.
This should be done latest by Monday, 11th January 2021.
Avoid the backdoor and sporadic recruitment.
Do the needful because we are all Ghanaians. God bless Ghana.
A true citizen of Ghana.
Ernest
Post Publications || Join us on Whatsapp || Post Disclaimer
---
SEND A STORY: Do you have a story for us or need a promotion/advertisement? Submit them via our email [email protected] or WhatsApp + CHAT NOW 
JOIN OUR EDUCATION NEW GROUPS (WHATSAPP)
Join one of our Whatsapp/Telegram Groups for current Ghana Education Service News Updates:
JOIN ONLY ONE... THANKS
Group 1 >>> [JOIN]
Group 2 >>> [JOIN]
Group 3 >>> [JOIN]
TELEGRAM PAGE >>> [JOIN]
Only websites that give us a URL backlink can repost our content on their sites.
---
The information contained in this post is for general information purposes only. The information is provided by GhanaEducation.Org and while we endeavour to keep the information up to date and correct, we make no representations or warranties of any kind, express or implied, about the completeness, accuracy, reliability, suitability or availability with respect to the website or the information, products, services, or related graphics contained on the post for any purpose.
||About Us|| Contact Us
---