Part human kidneys grown inside pig embryos for the first time
Scientists have for the first time grown a "humanised" organ with both animal and human cells inside another species.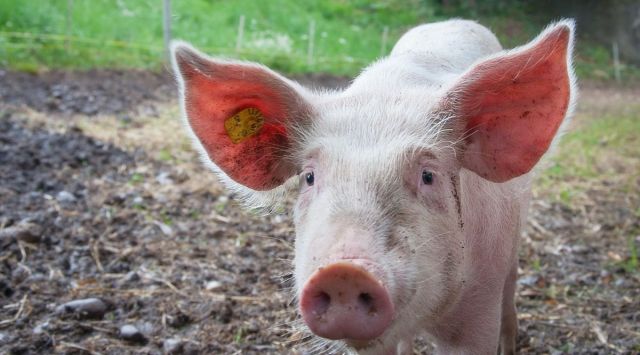 This study opens up possibilities for human organs to be grown inside pigs for patients who need transplants. (Male Maeder via Pexels)
Scientists have grown kidneys that are made up of more than 50 per cent human cells and implanted them in pigs for up to 28 days. The research brings up hopes of generating human organs for transplants inside pigs.
This research is "an important and interesting step," said transplant immunologist Massimo Mangiola to ScienceNews. But he did note that real-life "xenotransplants" are probably still years away. But the study published in the journal Cell Stem Cell on Thursday still marks the first time a "humanised" organ with both animal and human cells was grown inside another species.
"It is a simple demand and supply mismatch. It is estimated that 10% of the country's population is living with some degree of liver damage and around 2 lakh of these people reach end stage kidney failure every year. Of them, probably 5,000-8,000 people are able to get a kidney transplant. Another 20,000 are able to manage their disease with dialysis. The rest, unfortunately, die," said renal transplant surgeon Harsh Jauhari to The Indian Express in June. Jauhari has worked as an advisor to the government of India in the past.
This shortage in human organ donors could potentially be solved by technologies that can grow human organs in other animals.
How the kidneys were grown in pigs
The researchers began by creating pig embryos that could not form kidneys on their own, according to New Scientist. They did this by disabling two genes that are responsible for the development of the organs.
After that, they introduced human stem cells into pig embryos, hoping that they would transform into kidney cells in the pigs and assemble into the organs. Of course, the human cells were genetically engineered to help them integrate in the foreign environment. This was done by increasing how much two pro-survival genes were expressed.
They then implanted over 1,800 of these hybrid embryos in the reproductive systems of 13 female pigs. They then allowed the embryos to grow for 25 to 28 days before removing and analysing them. This was because of ethical considerations, including the possibility of producing pigs with human-like brains if the human cells were to spread beyond the kidneys.
Only five of the embryos were successfully implanted but they were able to develop early kidney structures, including miniature tubules, which were made of 50 to 65 per cent human cells.
Integrating cells from pigs and humans has proven more difficult than combining cells from rats and mice, according to Wired. Pig cells often compete with human cells when transplanted into human tissue, meaning that the human cells could quickly die off. But this study is a marked improvement and could hold promise.
Paul Knoepfler, a stem cell biologist at UC Davis, told Wired that the results are exciting but had concerns that the two genes edited to make the human cells more likely to survive. He believed that they could cause cancer and that extensive animal testing was needed to determine whether such organ transplants could cause cancers when transplanted into humans.
Why pigs?
Pigs replaced nonhuman primates as the preferred source of organs for xenotransplantation in the 1990s, according to the Association of American Medical Colleges. There are many reasons. They have short gestation periods and produce large litters. They have organs that are close in size to that of humans. Also, they are less likely to transfer zoonotic diseases to humans and their tissues like heart valves and skin grafts have been successfully transplanted into people for years.
In fact, US Surgeons already successfully transplanted a pig heart into a human. In January 2022, David Bennet received a genetically-engineered pig heart. Unfortunately, he died two months later due to heart failure. Researchers are now working on improving this method.