Profile Of Ghana; Age, Population, Languages, Leader, Independence, GDP Growth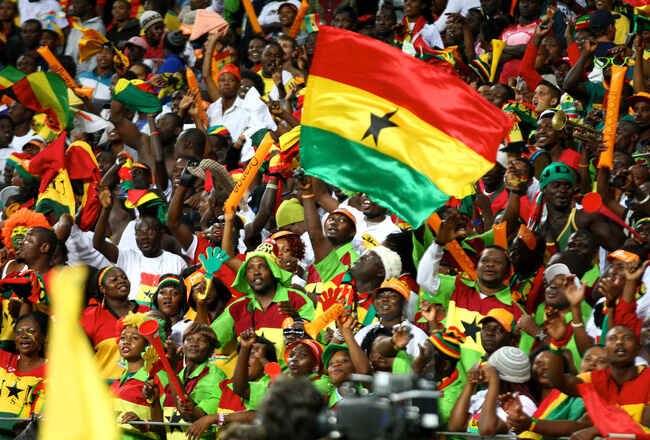 Ghana, formerly known as Gold Coast is considered one of the more stable countries in West Africa since its transition to multi-party democracy in 1992.
Ghana gained independence from Britain in 1957, becoming the first sub-Saharan nation to break free from colonial rule.
Gold, cocoa and more recently oil form the cornerstone of Ghana's economy and have helped fuel an economic boom.
The country is named after the great medieval trading empire that was located northwest of the modern-day state until its demise in the 13th century.
AGE
Ghana will be 66 years on 6th March, 2023.
CAPITAL
Accra
AREA
238,535 sq km
POPULATION
32.1 million
OFFICIAL LANGUAGES
English
Dagaare
Dagbanli
Dangme
Ewe
Frafra
Ga
Gonja
Nzema
Twi
Fante
LEADER
President Nana Addo Dankwa Akufo Addo
Nana Akufo-Addo won the presidential election in December 2016, tapping into an electorate fed up with a sputtering economy and ready for change.
The erudite human rights lawyer won 53.8% of the vote, according to the country's election agency, and incumbent John Mahama conceded defeat after a hotly contested race that was seen as a test of the country's democracy in a region plagued by dictators and coups.
President Akufo-Addo won re-election in December 2020, again defeating John Mahama
GDP GROWTH
3.7% as of 2022.
INDEPENDENCE
The Independence Day of Ghana is a national holiday celebrated yearly. This day is an official state holiday for the citizens of Ghana both within and in the diaspora to honour and celebrate the Heroes of Ghana who led the country to attain its independence.
The Independence Day is celebrated on March 6 every year. Independence Day is also remembrance of the day that marks the declaration of Ghanaian independence from the British colonial rule. The first Prime Minister of Ghana; Kwame Nkrumah became the Head of Government from 1957 to 1960.
On 6th March 1957 Kwame Nkrumah declared to the people of Ghana about their freedom, he added that, "the African People are capable of managing their own affairs and Ghana our beloved country is free forever.