Profile Of Kennedy Ohene Agyapong; Age, Political History, Wife, Children, Net Worth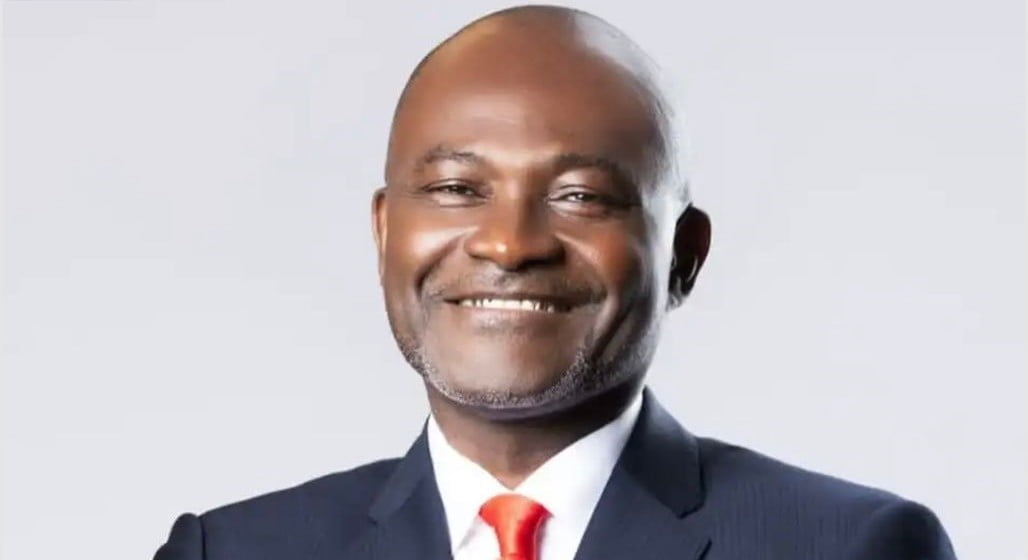 Kennedy Ohene Agyapong is a Ghanaian politician who represents Assin Central in parliament for the New Patriotic Party. He is well known for his numerous businesses in and outside the country.
DATE OF BIRTH
He was born on June 16, 1960 at Assin Dompim in the Central region
PARENTS
Francis Ohene Kofi Agyapong was his father. Mrs. Mary Nsiah is his mother.
Education
He attended the Adisadel College in the Central Region of Ghana and holds a GCE A-Level and studied at the Fordham University, New York, USA.
Wife
Kennedy Agyapong is married to Stella Wilson Agyapong. In January 2021, the country's media sector buzzed with news when Kennedy and his wife, Auntie Christie renewed their marriage vows. They also celebrated their 25th marriage anniversary and her 50th birthday.
READ ALSO: MoE To Appoint Dean of Disciplinary Affairs for High Schools
Children
Kennedy Agyapong has 22 children. 16 females and 8 males.
1. Shannon Agyapong
2. Kenneth Agyapong
3. Gifty Agyapong
4.Annel Agyapong
5. Antoinette Agyapong
6. Amanda Agyapong
7. Gareldine Agyapong
8. Christabel Agyapong
9. Tracy Agyapong
10. Yvonne Agyapong
11. Kevin Agyapong
12. Daniella Agyapong
13. Lexi Agyapong
14. Kendrick Agyapong
15. Kendra Agyapong
16. Kendra Agyapong
17. Akwasi Agyapong
18. Kwame Agyapong
19. Akua Agyapong
20. Cassandra Agyapong
21. Nana Akua Agyapong
22. Abigail Agyapong
READ ALSO: 2023 Visa Free Countries For Ghanaian Passport Holders
Politics
He represents Assin Central in parliament for the New Patriotic Party. He chairs the Communication Committee in Parliament, under the current presidency of Nana Akufo-Addo.
He is a current flag bearer aspirant of the New Patriotic Party.
Personal life and Businesses
The wealthy, outspoken, "no-nonsense" politician owns a number of companies which include; Oman F.M, Ash F.M, Net 2 TV, Super Care Company Limited (Air Conditioners Dealer), Mina D'oro Ventures, M/S Imperial World Business Limited, Gold Coin Communication. Despite being known as a businessman, Kennedy's business transactions have been widely questioned by most people in Ghana including his peers.
He also has the biggest cold store in Africa, located in Tema, Ghana.
LIFESTYLE
He brought the city to a standstill with a single purchase, a bed. Kennedy Agyapong notes that the bed in his bedroom cost him $80,000; a whopping 3.12 Billion old Ghana Cedis. Amidst these spendings, Hon. Kennedy Agyapong's net worth is not well known since the MP has never come out clear even when confronted with these questions.
However, judging by the spending and businesses the MP owns, it's without a doubt that Kennedy Agyapong is among the top 10 richest people in Ghana.
Net worth
Kennedy Agyapong is estimated to worth over $60 million