Read More: Theresa Akufuor's Educational Career And All You Need To Know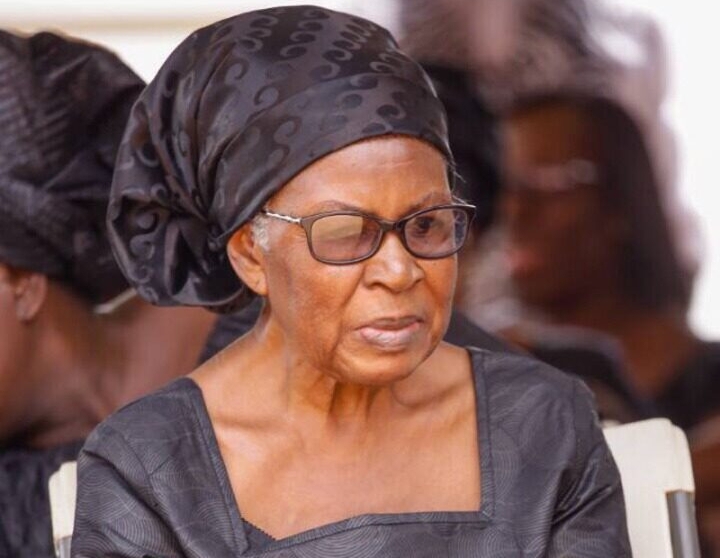 To some extent, some Ghanaians do not know much about Theresa Akufuor when it comes to her educational background and her career. Her demise has now drawn the attention of many to know much about Theresa Kufuor's Educational career. Let it be made clear that Theresa Kufuor is very intelligent and she climbed higher to become one of the best nurses and midwives in Ghana. Her good work and service to the Nation, when she was working as a nurse and a midwife is one of the significant influences from Mrs. Theresa Kufuor.
Mrs. Theresa Kufuor's Educational Career.
The education they say is the key and many have made it in life through formal education. We can talk about teachers, nurses, midwives, lawyers, lecturers, and several other professions that have been made possible through formal education. Lives have been transformed from bad to good as a result of education both formal and informal.
https://ghanaeducation.org/biography-of-theresa-kufuor-full-name-age-and-children/
In the lifetime of Mrs. Theresa Kufuor before her demise, we have found her educational background to be unleashed to Ghanaians.
Theresa Kufuor married and got married to the former president of Ghana His Excellency John Agyekum Kufuor when he was at age 23 after they met at a Republic Day Anniversary Dance in London in 1961. John Agyekum Kufuor and Thera Menssah got married in 1962. She has five children with John Kufuor, former president of Ghana; J. Addo Kufuor, Nana Ama Gyamfi, Saah Kufuor, Agyekum Kufuor, and Owusu Afriyie Kufuor. She is a mother of five and a grandmother of eight. She was a devout member of the Roman Catholic Church.
https://www.ghpage.com/profile-of-late-theresa-kufuor-former-first-lady-of-the-republic-of-ghana/294225/
Theresa Kufuor started her education at the Catholic Convent, OLA, at Keta in the Volta Region of Ghana. She later visited London, where she was educated as a certified nurse.  in the Southern Hospital Group of Nursing.As if that is not enough, Theresa Akuffo furthers her studies at the Radcliffe Infirmary, Oxford, and Paddington General Hospital in London. After her studies, Theresa Kufuor then qualified as a professional state-certified wildlife with a certificate in premature Nursing.Theresa Kufuor's Educational Career should be a motivation to many young women who see no need to further their education. Education is the key.