Recent Update: Message From USA President Joe Biden About LGBTQ+ And Other Developments In America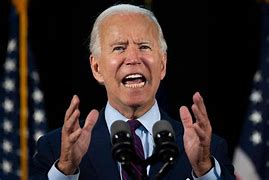 Message From USA President Joe Biden
We have come across series of messages from the official Facebook about the president of America. The messages entail a lot ranging from the development of the economy and equity about LGBTQ+
Message.
Equal pay is common sense — and long overdue.
This Latina Equal Pay Day, let's recognize the wage inequity faced by Latinas across America and recommit to doing everything possible to live up to our values. Equal pay makes all of us stronger.
It's my job to protect the pensions you all worked so damn hard for — the pensions you sacrificed to secure.
Appreciation
Thanks to today's approval of funds from the Butch Lewis Act I signed into law, union workers across America can go to bed at night knowing their pensions will be there when they need them.
Message About LGBTQ+
In the wake of Dobbs, Congress has restored a measure of security to marriages and families by passing the Respect for Marriage Act.
We're one step closer on our journey to build a more perfect union. We'll never stop fighting for equality for LGBTQI+ folks and all Americans.
Message Of Campaign About Restoration
I campaigned to restore the backbone of this country: the middle class and unions.
Over the last two years, that's what we've been doing.
Americans are working.
The economy is growing.
Incomes are rising faster than inflation.
Approval Of The Single Largest fund
The Butch Lewis Act I signed into law shored up pensions for millions of union workers facing cuts to the benefits they earned.
Today, our Administration is announcing the single largest approval of funds from the Act: $36 billion, covering over 350,000 workers and retirees.
Tune in as I deliver remarks on ensuring union workers get the retirements they earned and paid into for years.
The Gathering With Victims.
Last night, I gathered with victims and families of violence that rips at the soul of our nation: gun violence.
Light still shines in the darkness.
May we have the strength to finish the work left undone on behalf of the lives we've lost and all the lives we can save.
Administrative Work.
My Administration has been hard at work building new supply chains that run from Phoenix to Detroit and everywhere in between.
Now, ports are flowing and stores are so stocked we're seeing some prices drop.
Historic Investment
Americans are starting to see the impact of our historic investments in their own lives.
It's part of a broader story about the economy we're building that works for everyone – an economy that positions America to win the economic competition for the 21st Century.
Growing Of The Economy.
The economy grew at a 2.9% rate last quarter while inflation started to slow and unemployment stayed low.
What do these economic statistics mean for people?
Millions of jobs.
Hundreds of thousands of manufacturing jobs.
Some welcome breathing room for families.
I know many of you are like the folks I grew up with in Scranton. You've felt left out for a long time.
Hear me: as we rebuild American manufacturing, we're not leaving anyone behind.
We're going to make sure American workers are prepared to compete with anyo.
Who Is Joe Biden?
Joseph Robinette Biden Jr. was born on November 20, 1942, at St. Mary's Hospital in Scranton, Pennsylvania, to Catherine Eugenia "Jean" Biden (née Finnegan) and Joseph Robinette Biden Sr. The oldest child in a Catholic family, he has a sister, Valerie, and two brothers, Francis and James. Jean was of Irish descent, while Joseph Sr. had English, Irish, and French Huguenot ancestry. Biden's paternal line has been traced to stonemason William Biden, who was born in 1789 in Westbourne, England, and emigrated to Maryland in the United States by 1820.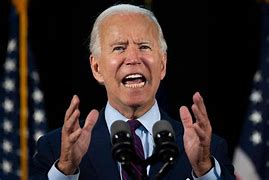 Biden's father had been wealthy, and the family purchased a home in the affluent Long Island suburb of Garden City in the fall of 1946, but he suffered business setbacks around the time Biden was seven years old, and for several years the family lived with Biden's maternal grandparents in Scranton. Scranton fell into economic decline during the 1950s and Biden's father could not find steady work. Beginning in 1953 when Biden was ten, the family lived in an apartment in Claymont, Delaware before moving to a house in nearby Mayfield. Biden Sr. later became a successful used car saleman, maintaining the family in a middle-class lifestyle