September 4, 1887 John Mensah Sarbah became the first Ghanaian Lawyer to be called to the English Bar.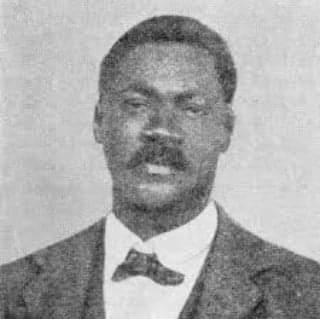 Do you know the first Ghanaian Lawyer to be called to the bar? What do you know about him? Get all the interesting historical facts here.
A selfless nationalist, leader, and legal pioneer to end colonial rule, John Mensah Sarbah was born in Cape Coast in 1864. Sarbah was the eldest son of John Sarbah, a wealthy business merchant and well-educated.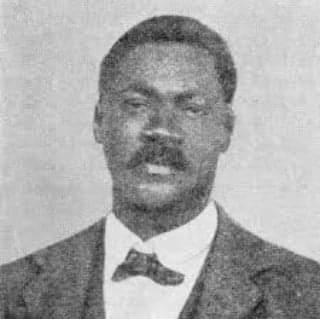 As the third child and a male born on Friday, he was called Kofi Mensah at home and by close relatives and friends
John Mensah Sarbah, The First Ghanaian Lawyer: Education and  Qualifications and Legal Practice
He attended Wesleyan School and now Mfantsipim School
He completed his secondary education at the Taunton School in England. From Taunton he was admitted into o Lincoln's Inn to train as a barrister. In 1887 he was called to the bar and qualified as a barrister. He became the first native-born Ghanaian to accomplish the feat
After qualifying in his profession, Sarbah returned to the Gold Coast and founded his own private legal practice. He became disappointed with what he deemed to be injustice and corruption in administration from the British Crown toward the indigenous Gold Coast people and felt that the actions of the colonial system should be taken into consideration.
First Ghanaian Lawyer and Pan Africanist A Activities
In 1897 he collaborated with Joseph Ephraim Casely Hayford, JP Brown, JW de Graft Johnson, and others to form the Aborigines' Rights Protection Society (ARPS). The aims and objectives of ARPS basically were to protect the traditional land tenure norms of the Indigenous Gold Coast peoples and more concretely to ensure that every person may understand the concept of the Lands Bill of 1897 which was introduced by the crown colony.
READ: Top Ten Most Wicked Presidents In Africa's History
John Mensah Sarbah was elected by his fellow colleagues to present the indigenous case against the Lands Bill to the Legislative Assembly, which at the time was composed only of British Crown representatives. Sarbah failed to influence the opinion of Governor Sir William Maxwell, however, his action sparked zeal among his colleagues.
In 1898 ARPS sent a delegation to London and successfully got the Lands Bill overturned. ARPS successfully defended the interests of native African people against colonizers for decades and began to form an early public meeting for opinions for independence. Publications such as Gold Coast Nation and Gold Coast Times came from this organization.
Sarbah's intellectual leadership was recognized among his countrymen, the African elite across the continent, and even the Crown.
At what age did John Mensah Sarbah Die?
He was honored with the Order of St. Michael and St. George in 1910, months before he suddenly died at the age of 46.
Sarbah's work was not appropriately appreciated in his time as he did not strive for popularity.
Sarbah also took an interest in improving secondary education in Ghana and was vocal in the development of his alma mater, Mfantsipim School.