Skrybla Announces Release of 'Shameless' on 10th March
Skrybla is gearing up to release his latest single, 'Shameless', on 10th March 2023.
Fans eagerly anticipate the release of Skrybla's 'Shameless,' which promises a unique blend of creative expression and insightful commentary.
Since 2018, Skrybla, also known as Reginald Erzoah, has been captivating audiences with his thought-provoking words and powerful delivery.
He dedicates himself to speaking the unspoken truths, pouring out his thoughts on a beat and mic. Through his art, he aims to educate and help others in a creative and meaningful way.
For those unfamiliar with Skrybla's work, his spoken word poetry is a fusion of rhythm, rhyme, and raw emotion.
He tackles a wide range of issues, from societal ills to personal struggles, with a powerful voice that demands attention. His electric performances leave audiences with something to think about long after they end.
For spoken word poetry fans or those seeking a fresh take on the art form, 'Shameless' by Skrybla is a must-listen. The single is set to drop on 10th March 2023, and you won't want to miss it. So mark your calendars, and get ready for a powerful and thought-provoking experience like no other.
READ: Do You Want To Overcome Stress And Build Resilience? Read This Book: Overcoming Stress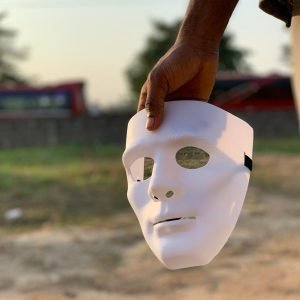 Be sure to check out 'Shameless' when it drops on 10th March 2023, and experience the power of spoken word poetry for yourself.