Stop persuading private school teachers to register as Volunteer Teachers – Concerned private school teacher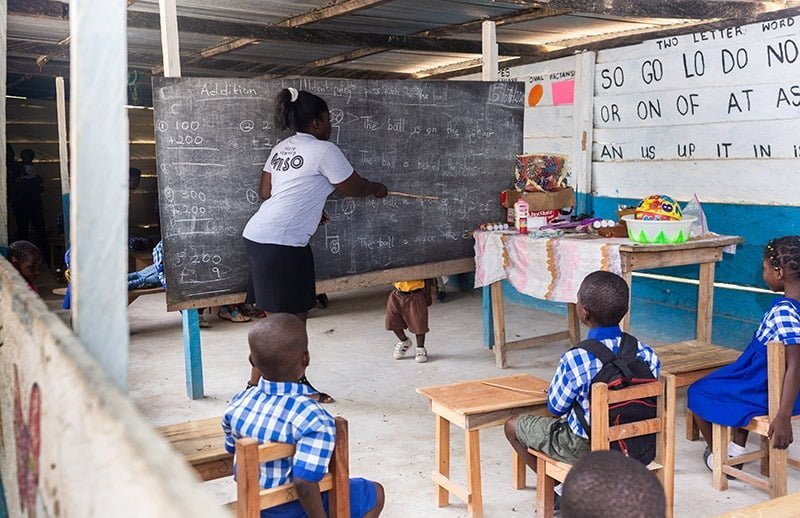 Stop persuading private school teachers for Volunteer Teacher Jobs.
Private school teachers are helpless, the government must intervene.
Private school teachers are better off as employees in private schools than volunteers.
The leadership of the Ghana National Council of Private Schools (GNACOPS) needs to order its steps to seek the best for teachers in the private sector of Ghana's Pre-tertiary education. Sadly, the association is putting systems in place to make teachers who are already working in private schools volunteer teachers.
The question is, will these teachers enjoy all the privileges of being private school teachers? If yes, what then is the need for such a categorization of teachers. If care is not taken, owners of private schools can also take advantage of this to forgo their legal obligations to the teachers and the government in their areas of SSNIT, taxes among others. Teachers in private schools must question the reasons behind this new volunteer Teacher job.
Per my understanding, a volunteer teacher is any individual who provides teaching services to a school and is paid little or no income. With the introduction of the teacher licensure teachers in public and private schools are required to upgrade themselves to meet the requirements.
Teachers in private schools who opt for this volunteer job may be at a disadvantage. Being a Volunteer teacher could mean the teacher would not need to meet licensure requirements to teach in schools. This I believe can affect the successful implementation of the National Teaching Council (NTC), the National Inspectorate Authority, and the National. The government needs to step up efforts to ensure, a new type of teacher is not created in their Ghanaian education system.
Private school teachers are helpless and need the government to intervene in the business of GNACOPS. The Association may be using this means to make teachers pay for such services. Why pay to be a volunteer teacher? The association has also organized CCP Programme for JHS teachers' when the government is yet to do that for public schools and now the Volunteer Teachers saga.
GNACOPS is already charging Ghc60 from the poor private school teachers with the promise of securing a Volunteer Teacher position for them instead of championing the issues of private school teachers to secure better pay, and financial support for further studies.   Read: Semester 2 JHS Schemes for JHS 1 ,2 & 3 -Download Now
EDUCATION ON WHO A TEACHER IS AND WHO A VOLUNTEER TEACHER IS
Do you want to be an employed teacher or do you want to be a volunteer teacher? Is there any difference between the two? If you are employed as a teacher, you have the right to negotiate for your salary and other entitlements What about a Volunteer teacher?
From all indications, a volunteer teacher will not receive full compensation but instead volunteers their services to gain experience in the expectation of being hired full-time when a vacancy arises. Since a volunteer teacher doesn't receive full salary, then he or she will be denied the following monthly SSNIT Contributions, Tier 2, other Entitlements such as school welfare, Friday take-home. among others.
READ: Stop tormenting teachers, enough of this slavery – Teacher Kwadwo to GES
As a volunteer teacher, you are denied many benefits irrespective of the verbal agreement and promises the employer will make Due to this, I advise all private school teachers not to enter into an agreement with their employers as volunteer teachers since it will not be in their best interest.
From: A concerned private school teacher
Please follow and like us:
Post Publications || Join us on Whatsapp || Post Disclaimer
---
SEND A STORY: Do you have a story for us or need a promotion/advertisement? Submit them via our email [email protected]
DOWNLOAD OUR>>> MOBILE APP
JOIN OUR EDUCATION NEW GROUPS (WHATSAPP)
Join one of our Whatsapp/Telegram Groups for current Ghana Education Service News Updates:
JOIN ONLY ONE... THANKS
TELEGRAM PAGE >>> [JOIN]
Group 1 >>New Group> [JOIN]
Group 6 >>New Group> [JOIN]
Group 3 >>New Group> [JOIN]
TELEGRAM PAGE >>> [JOIN]
Only websites that give us a URL backlink can repost our content on their sites.
---
The information contained in this post is for general information purposes only. The information is provided by GhanaEducation.Org and while we endeavour to keep the information up to date and correct, we make no representations or warranties of any kind, express or implied, about the completeness, accuracy, reliability, suitability or availability with respect to the website or the information, products, services, or related graphics contained on the post for any purpose.
||About Us|| Contact Us
---