Improving School Leadership Using Hersey-Blanchard Model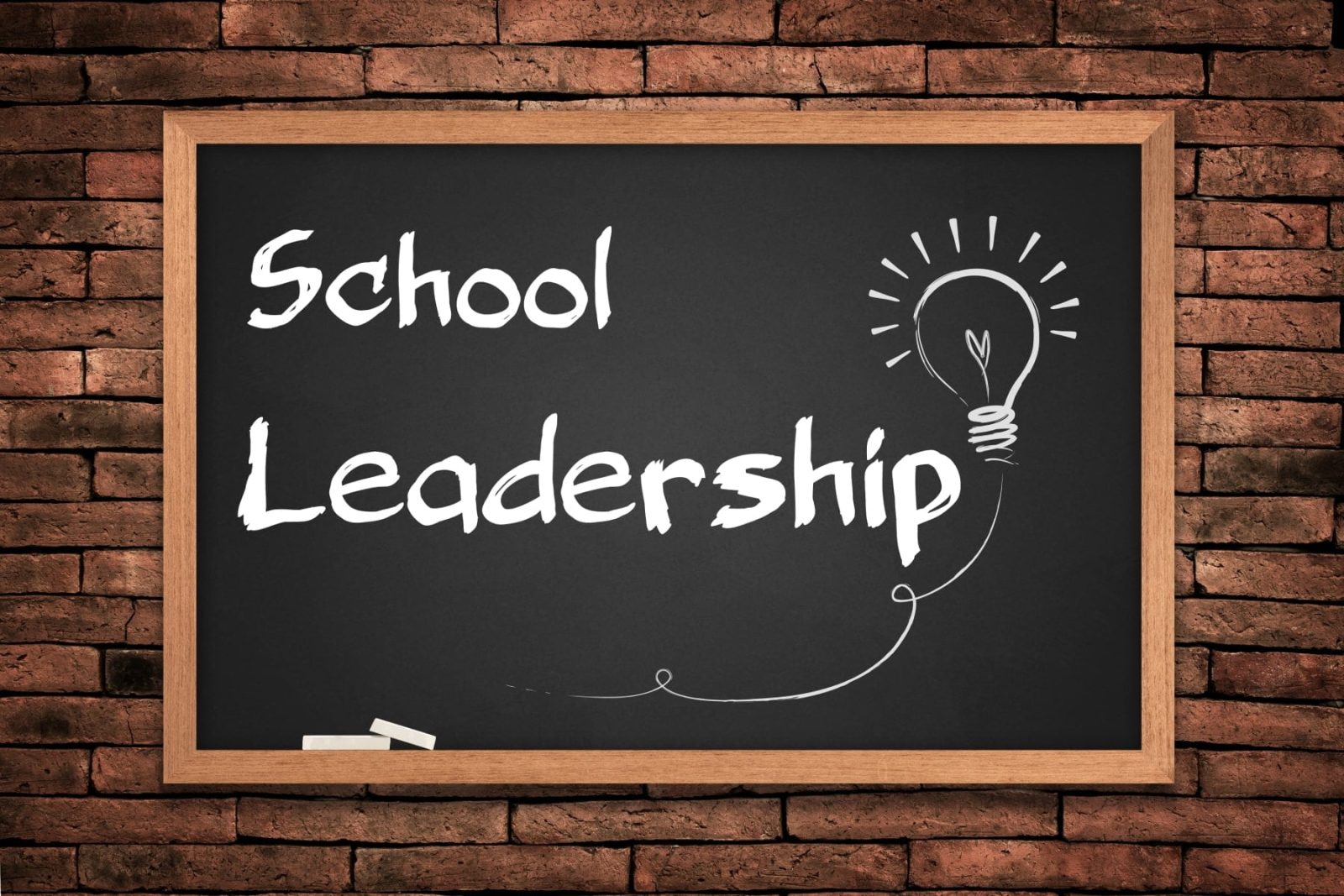 All headteachers can improve school leadership through learning, practicing, and using the appropriate leadership approach.
School Leadership
Leadership remains a key ingredient in all sectors and workplaces, including the education sector. Many organizations just like schools are bedeviled with leadership deficiency at all levels.
Holding a leadership position does not make you a leader, but how you use the inherent power, skills, and knowledge to guide and guard the actions and efforts of followers towards achieving goals is what distinguishes you as a leader.
Within school environments, instructional leadership has remained an entrenched leadership approach for getting both teachers and students to conform and meet expected goals.
You would agree that leadership is dynamic, contagious, and the situations under which we lead, get led, and provide leadership are not the same. Thus, a conscious effort to use only instructional leadership to achieve education-based results in schools may have limitations.
READ: School leaders: Blame GES for Head Teachers Leadership
One of the other leadership approaches that headteachers need to adopt and adapt to lead in schools is the Hersey-Blanchard Leadership Model.
The Hersey-Blanchard Leadership Model Explained in School Leadership Context
The Hersey-Blanchard Leadership Model is a contingency leadership model that hinges on the belief that the prevailing situation within a given work environment and the kind of personnel available will determine the kind of leadership to provide if work needs to be done.
In the school environment, there are brilliant students, and there are average students. Teachers in transferring and sharing knowledge must definitely not use the same approach to get these students to succeed. Headteachers also have committed staff and those that can for instance do the work but do not feel like it. Leading both groups of personnel, the same way will not yield the desired results.
Hence, even within our schools, one single leadership style cannot help teachers and headteachers deal with and manage the diverse situations that confront them in schools and classrooms.
The Hersey-Blanchard Contingency Leadership Model suggests that leaders need to adjust their style of leading towards those they lead and their abilities.
Head Teachers and Leadership Styles Task-relevant and Relationship-relevant
For headteachers or educational leaders to use this model and succeed in performing their leadership roles, their leadership style must be relevant to the task that needs to be performed as well as the existing relationship.
Task relevant behaviours for instance refer to how leaders (headteachers) define roles teachers are to be performed. Tasks may have to be outlined for teachers or learners as to what, where, how, and who to do the work.
In the midst of this, headteachers and teachers need to put up the needed relationship behaviours by engaging in two-way communication.
This will help facilitate the needed interaction, active listening, and ensure the needed socio-emotional support is provided to those who are to carry out the task within the school certain.
Since all teachers are not the same, there are those who will need greater support and higher levels of it to carry out their duties.
School leadership styles of headteachers cannot be cast in stone. They need to be adaptive and flexible.
To succeed in using the Hersey-Blanchard Contingency Leadership Model in leading teachers and students, the very individuals or teams to be led must be of interest and be considered.
The prevailing environmental factors that can have an effect on the quality of work done by teachers and students must be known. These will guide in selecting the leadership approach to use to help meet set targets.
Four levels of Performance Readiness
The right leadership style will depend on the person or group being led. For teachers and headteachers to use this model effectively, there is the need to know the 4 key performance levels and how to use them to get duties or functions carried out in schools.
READ: How teachers need to prepare for each new term; Tips
Situational Leadership Theory identified four levels of Performance Readiness:
The four performance readiness levels are denoted by R1 to R4
R1 – Low Competence/Low Confidence and commitment or Unable and Unwilling
These may be described as teachers or learners who lack the needed skills for carrying out a given task or job in school.
It may also represent teachers or learners who are unable or unwilling to carry out the task.
These in terms of teachers may be new teachers who have just been posted to your school or teachers who have been given a new task they have never performed before and are worried they may not succeed.
To avoid the troubles of taking up the task, they indicate their inexperience or unpreparedness to perform the task.
Assume a teacher is tasked to be the quiz master or mistress at the school's first-ever intersectional competition.
If the teacher has some fear of not being able to deliver because he or she has not performed the task before, chances are that he or she is unable and unwilling. These are the "I don't want any disgrace or pressure" kind of teachers or followers.
R2 – Low Competence/High Confidence and commitment or Unable but Willing
These are teachers who do not have what it takes to successfully do the work or carry out the task but, they are willing to challenge themselves with a new task or a new role. They are novices to the duty but very enthusiastic.
Imagine a teacher who has never participated in a 6th March parade or Organized an inter schools' sports event being tasked to take up the role. If the teacher is enthusiastic about the role, he or she is said to be unable but willing.
R3 – High Competence/Low Confidence and commitment – Able but Unwilling
The third group of teachers are those we call the experienced staff who are not willing to take up challenges. They have all it takes to get the task done, but they are not confident enough or they are confident but are not willing to do the work assigned. They may give personal reasons why they should be excused for the task at any given time. A colleague might have picked on them the last time they did perform the same task, and so they may be reserved this time around.
R4 – High Competence/High Confidence and commitment – Able and Willing
Every leader would love to have these groups of individuals as members of staff.
Headteachers as leaders admire such teachers who have high competence and high confidence.
Such teachers are experienced at the task and are comfortable with their own ability to carry it out.
They are able and willing to perform the task and also ready to take any responsibility.
They always want to be in charge and to help achieve results.
Such teachers are like utility players in a football team.
They lead initiatives and would do whatever they are assigned without needing assistance.
Headteachers and other school leaders can effectively use this contingency approach by matching the right way to lead and taking action. Keep in mind that leadership must be focused on followers instead of the work circumstances.
Leaders must often change their behaviours to suit the type of followers they are dealing with and adapt leadership to match the followers being handled.
Teachers under the leadership of a headmaster or mistress need to be handled individually, even if they work in groups.
By marching their leadership needs to a style R1-R4 the headteacher can better lead the entire team.
How to apply the Hersey-Blanchard Contingency leadership model in school leadership
R1 – Unable & Unwilling
Thus, where teachers are unable and unwilling, telling them what to do is the way to go. Give such teachers instructions and direct them. Apply autocratic leadership in getting such teachers to act as required. Leadership must be assertive and firm if things have to be done.
R2 – Unable but Willing
Teachers who are unable but willing need to have the idea sold to them through persuasion.
When they are convinced why the work has to be done and know the positive effects and benefits, they often will fall in line.
Such teachers need constant encouragement and motivation (intrinsic or extrinsic).
Generally, many teachers are motivated when their little efforts are recognized and appreciated.
As a headteacher, use words, phrases, and gestures that show you are pleased with the output of your teachers to communicate with them.
Tell others within the work environment the contributions individual teachers are making and celebrate them.
This should be done in the presence of others to further motivate the entire staff to work harder.
R3 – Able but Unwilling
These teachers can become shining examples for others but they need help.
Use the participatory approach to help them.
Involve them in activities, guide them and show them the way by taking part in the activity.
If you want a particular teacher to prepare students for a carols service, help him or her with the songs to teach the children and invite him or her over for both of you to go through the song together.
Let them bring their ideas on board and consult them to make inputs.
Build a team and include them to learn from others.
R4 – Able & Willing
Using the wrong leadership approach for these groups of teachers can turn them into very unproductive teachers.
Delegate responsibilities to these individuals and require feedback from them.
Empower them with the needed tools and relevant resources as well as freedom to work.
Hold them accountable for their work and challenge them to think on their feet to get things done.
Any attempt to participate and persuade excessively may create a dysfunctional attitude towards their work or task assigned.
Leading by using the Hersey-Blanchard Contingency Model and combining it with instructional leadership would help headteachers become better leaders. Put the knowledge shared into practice and reap the full benefit of all teachers you lead in your school. Let us improve School Leadership and help reach targets.
Image by PublicDomainPictures from Pixabay
Source: Ghanaeducation.org
Post Publications || Join us on Whatsapp || Post Disclaimer
---
SEND A STORY: Do you have a story for us or need a promotion/advertisement? Submit them via our email admin@ghanaeducation.org
DOWNLOAD OUR>>> MOBILE APP
JOIN OUR EDUCATION NEW GROUPS (WHATSAPP)
Join one of our Whatsapp/Telegram Groups for current Ghana Education Service News Updates:
JOIN ONLY ONE... THANKS
TELEGRAM PAGE >>> [JOIN]
Group 1 >>New Group> [JOIN]
Group 6 >>New Group> [JOIN]
Group 3 >>New Group> [JOIN]
TELEGRAM PAGE >>> [JOIN]
Only websites that give us a URL backlink can repost our content on their sites.
---
The information contained in this post is for general information purposes only. The information is provided by GhanaEducation.Org and while we endeavour to keep the information up to date and correct, we make no representations or warranties of any kind, express or implied, about the completeness, accuracy, reliability, suitability or availability with respect to the website or the information, products, services, or related graphics contained on the post for any purpose.
||About Us|| Contact Us
---