Term 1 KG-JHS3 End of Term Exams paper, JHS3 Mocks and WASSCE NOVDEC Mocks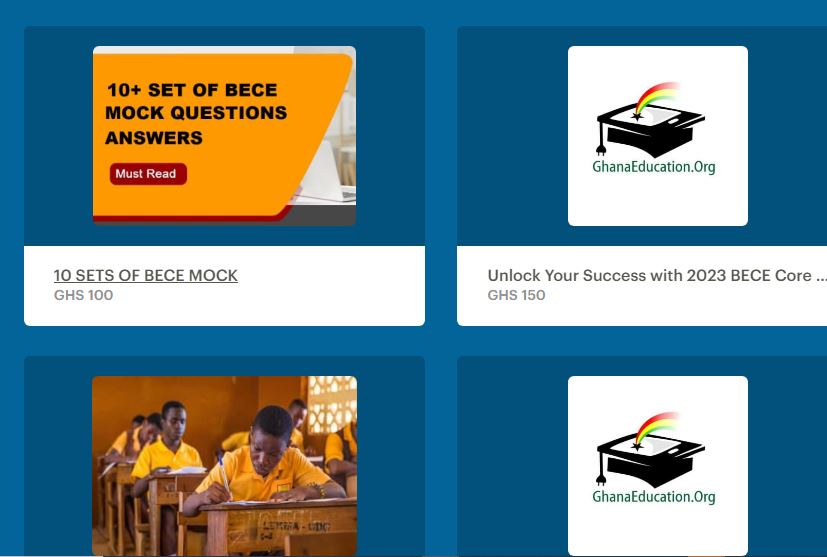 Get ready for term-one academic activities ahead of other schools. Be like the other proactive schools by patronising our JHS3 mocks and end-of-term exam resources for KG–JHS3.
The Education-News Consult has uploaded all the important resources for schools, parents, and teachers. Candidates can also access these resources to boost their learning and revision activities.
Term 1 JHS3 Mocks, WASSCE NOVDEC Mocks, And KG-JHS3 End-of-Term Exam
WASSCE/NOVDEC MOCK PAPERS AND ANSWERS HERE
Are you preparing for the WASSCE or NOVDEC? If yes, get our WASSCE Home Mock Questions and Answers for your revision. These are based on our projected topics and come with solutions to help candidates revise.
Get it here: Buy Now
GET THE BEST BECE MOCK PAPERS AND ANSWERS HERE
Schools seeking to get their students ready for the next BECE can access our mock papers, which come with marking schemes, here: Buy Now
These mock papers will test every candidate and bring out the best in them. Teachers and schools will find them very useful as well.
These mocks are also based on our internally projected topics for the BECE to be written from 2022 to 2024.
GET THE BEST 1ST TERM EXAM QUESTIONS AND ANSWERS HERE
For schools looking for end-of-term one examination questions, our well-set and structured set of questions for all subjects can be accessed here:
KG to Basic 6 Term 1 questions: Buy Now
Junior High School Term 1 questions: Buy Now
We hope these resources help you get the best out of students and pupils. Schools, parents, and teachers should have these resources to help them in their work.
All the best as you tap into these resources: Term 1 KG-JHS3 End of Term Exams paper, JHS3 Mocks, and WASSCE NOVDEC Mocks