Term 2 Basic 1 to 3 End of Term Exam Questions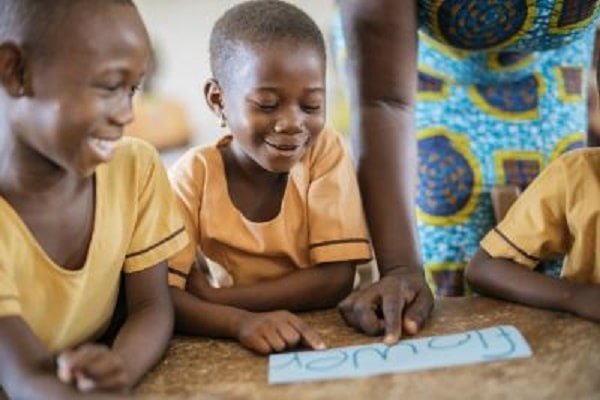 We have uploaded the Term 2 Basic 1 to 3 End of Term Exam Questions for teachers and schools. You can now buy these questions and download them instantly after paying.
Momo and VISA/MASTER Cards can be used to buy on our secured platform.
Basic 3 Questions  – Buy here
Basic 2 Questions  –Buy Here
Basic 1 Questions  –Buy Here
Benefits of Purchasing End of Term Exam Papers Online for Teachers and Schools:
Time and Effort Saving: Buying end of term exam papers online saves teachers and schools the time and effort required to create comprehensive and well-structured exam papers from scratch.
Curriculum Alignment: Online exam papers are often designed to align with the specific curriculum or syllabus, ensuring that the assessments cover the necessary learning objectives and content.
Variety and Diversity: Online platforms offer a wide range of end of term exam papers from different sources, providing teachers and schools with a variety of question types, formats, and difficulty levels to choose from.
Quality Assurance: Reputable online platforms provide high-quality exam papers that have been reviewed and vetted by subject matter experts, ensuring accuracy, validity, and reliability.
Cost-Effectiveness: Purchasing exam papers online can be more cost-effective compared to developing them internally or hiring external resources for content creation.
Access to Expertise: Online platforms often collaborate with experienced educators, subject specialists, and examiners who contribute to the creation of exam papers, ensuring the papers meet the required standards and expectations.
Time Savings for Teachers: By using pre-made exam papers, teachers can focus on other important tasks such as lesson planning, instructional delivery, and student support.
Standardization: Purchasing exam papers online helps maintain consistency and standardization across different classes or schools, ensuring a fair and equitable assessment process.
Up-to-Date Content: Online platforms frequently update their exam papers to reflect current trends, changes in the curriculum, and emerging educational practices, providing teachers and schools with relevant and contemporary assessment materials.
Support for Differentiation: Some online platforms offer exam papers with differentiated levels of difficulty, allowing teachers to cater to the diverse learning needs of their students.
READ: 4 sets of 2023 BECE Mock Questions and Answers for 6 Key Subjects (Buy Now)
Overall, buying end of term exam papers online can save time, ensure quality, and provide a range of assessment options, contributing to efficient and effective teaching and learning processes.