Here Is Why Ghanaians Are Praising Dede Ayew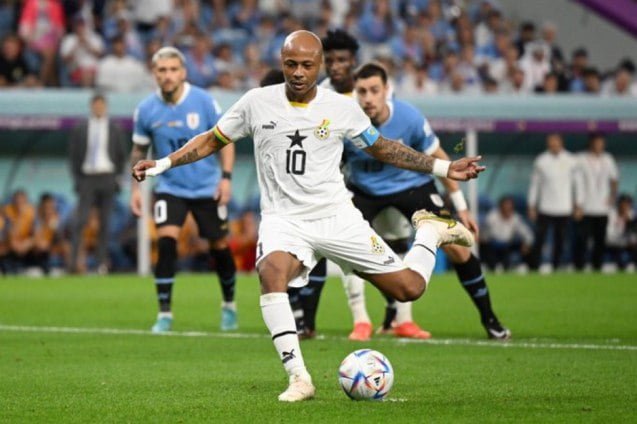 Thank You Dede Ayew, Ghanaians Praise Dede Ayew For Missing Penalty As Brazil Mauls South Korea. Check out why Ghanaians are praising Dede Ayew.
Every misfortune is a blessing in disguise is what social media users appear to trumpet Monday night as Brazil sent South Korea to the cleaners in their one-sixteenth game at the ongoing Qatar 2022 World Cup.
By half-time, Brazil had banged in four goals to nil, and on Twitter, fans appeared to say Ghana's Black Stars, who would have been playing Brazil had the team made it out of the group stage, would have been at the receiving end. They were therefore grateful that the team was out of the tournament.
Why they thanked Dede Ayew
In Ghana's final group game against Uruguay, the Black Stars needed a win to qualify to the one-sixteenth stage, and early on in the game, earned a penalty.
Captain, Dede Ayew elected to effect the spot kick.
READ:Never Sign A Part-time Coach – Ben Ephson Tells GFA
He missed the penalty, with Ghana going on to concede two goals later on. The game ended 2:0 in favour of Uruguay, who themselves failed to make it into the next round and ceded the spot to the South Koreans.
The game eventually ended 4:1 in favour of Brazil.