This Is What Happened To A Herd Of Sheep After They Accidentally Ate Cannabis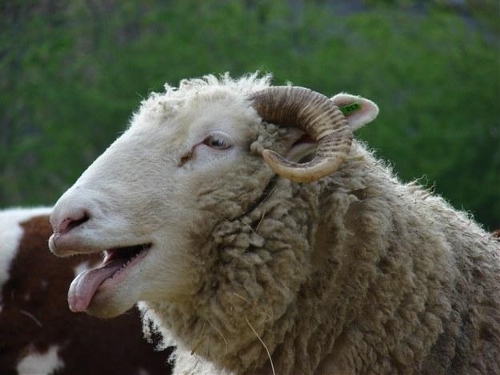 In Almyros a town in Thessaly, Greece a herd of sheep ate nearly 100 kg of cannabiss which were grown in a greenhouse recently.
This Is What Happened To A Herd Of Sheep After They Accidentally Ate Cannabis
This occurrence happened when the sheep were taking shelter from flooding after the consequence of Storm Daniel that happened in Greece, Libya, Turkey and Bulgaria. Cannabis, also known as marijuana one of its many names, is a psychoactive drug from the cannabis plant.
The sheep consumed a large stash of medical cannabis growing inside the greenhouse. The sherperd examined the sheep were behaving strangely after he found them. While communicating the whole incident with a local newspaper, the shepherd said, "I don't know if it's for laughing or crying. We had the heatwave, and we lost a lot of production. We had the floods, we lost almost everything. And now this… The herd entered the greenhouse and ate what was left. I don't know what to say, honestly." Meanwhile, the owner of the farm in the greenhouse, Yannis Bourounis said that the herd "Found green stuff to eat" and "jumped higher than goats, which never happens, as reported by the Newsweek report.
READ: Top 5 Most Dangerous Countries In Africa, Check Where Your Country Ranks
Legalised in Greece, Cannabis have been used for medicinal purposes since 2017. In 2023, the nation started its first-ever medicinal cannabis production plant. The harvest of cannabis for medical purposes has provided the nation with much-needed economic prospects, the media outlet documented. Before it became criminal to possess cannabis in 1936, the county had farmed and exported it. The prescription of medicinal cannabis is already allowed in a various European nations, including Britain, Germany, Italy, and Denmark. Canada is the second nation in the world, after Uruguay, to fully legalise marijuana.