UDS Courses for Home Economics students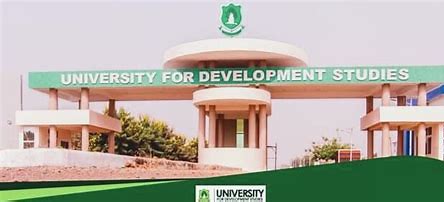 Welcome to the University of Development Studies (UDS), where a plethora of exciting courses await those who read Home Economics in SHS.
UDS provides a wide spectrum of courses meticulously designed to empower you with practical expertise and a profound understanding of the Home Economics discipline.
Within this blog post, we shall embark on a journey to discover the enriching academic offerings specifically curated for SHS Home Economics students. Come along with us as we unveil the educational expedition that lies ahead at this esteemed institution, promising a world of knowledge and growth.
UDS Courses for Home Economics students
Tamale Campus
BSc. Nursing and BSc. Midwifery
BSc. Health Information Management
BPH. Public Health
BSc. Health Education and Promotion
Certificate in Early Childhood Education
Diploma in Basic Education
Diploma In Information, Communication and Technology (ICT) Education
BA. Community Development Studies
BA. Gender and Development Studies
BA. Development Education Studies
Diploma in Community Development studies
BSC. Land Administration
BSC. Planning
BSC. Sustainable Development Studies
Diploma in Early Childhood Care and Education
Diploma In Early Childhood Care and Education (Regular)
B.Ed. in Basic Education
B.Ed. in Early Childhood Care and Education
Bachelor of Education in Business Studies (BED Business Studies) with options in Accounting and Business Management
B.Ed. Social Science
B. Ed Information, Communication and Technology (ICT)
CITY CAMPUS
Diploma in Business Administration
BSc Banking and Finance
BSc Marketing
BSc Human Resource Management
BSc Accounting
NYANKPALA CAMPUS
BSc. Agriculture Technology
BSc. Food Science and Technology
Diploma Food Science and Technology
BSc. Ecotourism and Hospitality Management
Diploma in Natural Resource Management
BSc Mathematics
BSc Statistics
Diploma Agriculture Technology
BSc. Agribusiness
Diploma Agribusiness
BSc. Family and Consumer Science
Diploma in Family and Consumer Science
BSc. Economics