UEW Announces Mature Entrance Exams For Distance Applicants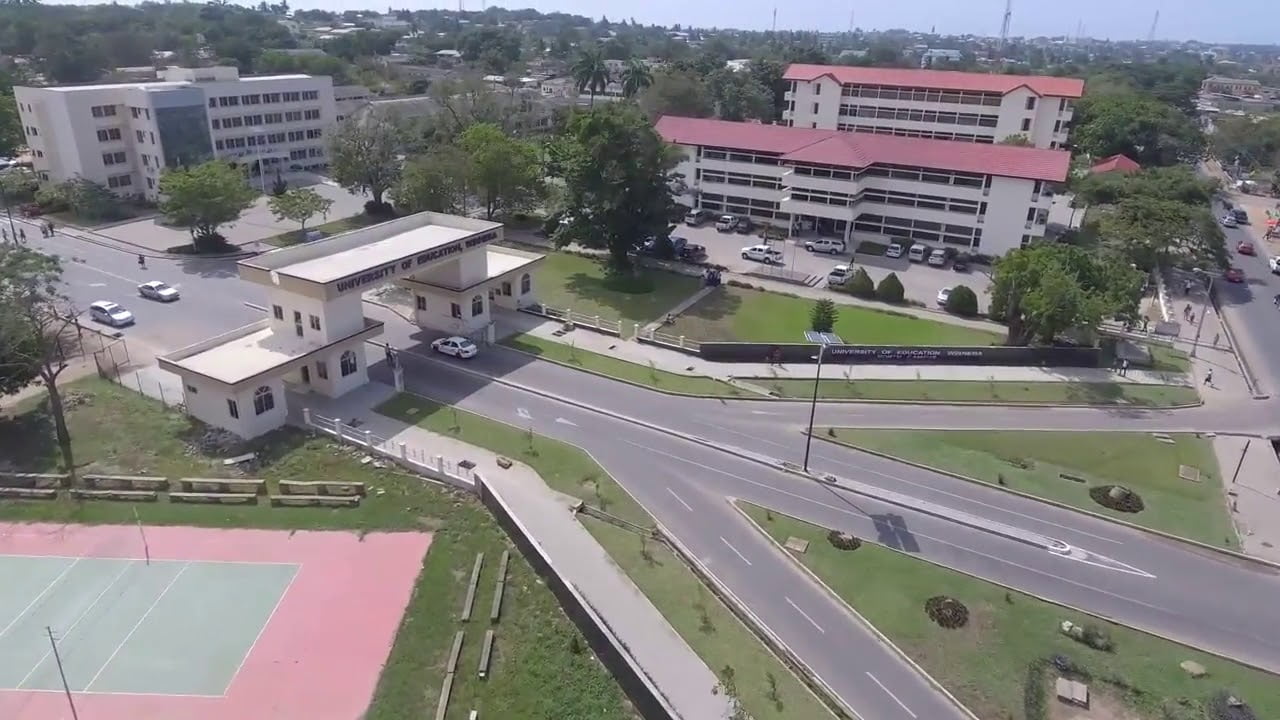 Management of the University of Education, Winneba has announced the Examination schedule for mature distance applicants for the 2023/2024 academic year.
According to the university, the examination is in two batches. The first batch will be written on Saturday 9th September, 2023.
Time for the examination is at 9:00am for General Aptitude Test and 1:00pm for Subject Area Test.
Here are the venues for the exams
Accra – Accra Academy SHS
Accra – Accra St. John Grammar SHS
Cape Coast – Cape Coast Technical Institute
Hohoe – St. Francis College of Education
Koforidua – Koforidua Technical Institute (KOTEC)
Kumasi – AAMUSTED Campus (formerly UEWK), Tanoso
Navrongo – St. John Bosco College of Education
Sekondi – Fijai S.H.S.
Sogakope – Sogakope S.H.S.
Sunyani – Twene Amanfo SHTS
Tamale – Bagabaga College of Education
Tarkwa – Tarkwa S.H.S.
Techiman – UEW, CODeL Study Centre, Tadieso
Wa – N. J. Ahmadiyya College of Education
Winneba – Faculty Building, UEW North Campus.
UEW DISTANCE EDUCATION PROGRAMMES
Undergraduate
B.Ed. in Basic Education (Upper Primary Option)
B.Ed. in Basic Education (Junior High School Option)
B.Ed. in Early Grade Education
B.A. in English Language Education
B.Sc. in Mathematics Education
B.A. in Social Studies Education
Bachelor of Business Administration (Accounting)
Bachelor of Business Administration (Human Resource Management)
Diploma in Basic Education
Diploma in Early Grade Education
Diploma in Education
Dollar, Pound and Euros to Cedi Exchange Rates from Forex Bureaus For September 2023
Postgraduate Programmes
M.Ed. English
M.Ed. Mathematics
M.Ed. Science
M.Ed Institutional Mentorship and Supervision
M.Ed Educational Administration and Management
M.Ed Counseling Psychology
Postgraduate Diploma in Education (PGDE)
Structure Of 2023 Subject Based Ghana Teacher Licensure Examination
The aim of UEW is to
To provide higher education and foster a systematic advancement of the science and the art of teacher education:
 To train tutors for the colleges of education and other tertiary institutions:
To provide teachers with professional competence for teaching in pre-tertiary institutions such as preschool, basic, senior secondary school and nonformal education institutions: and
To foster links between the schools and the community in order to ensure the holistic training of teachers.