10 Highest Paying Jobs That Don't Require a Degree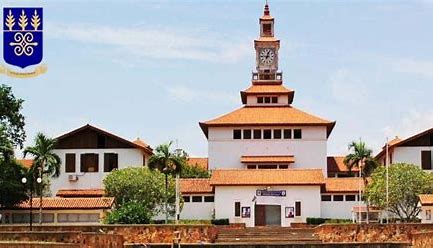 10 Highest Paying Jobs That Don't Require a Degree: In today's ever-evolving job market, obtaining a college degree is not the only path to a well-paying career. Many high-paying job opportunities exist that do not require a traditional four-year degree. Whether you're considering alternative education paths or simply want to explore options beyond college, here are the top 10 highest paying jobs that don't necessitate a degree.
10 Highest Paying Jobs That Don't Require a Degree
1. Software Developer: Software developers create and maintain computer applications. With strong coding skills and a portfolio of projects, you can land a high-paying job in this field.
2. IT Manager: Information Technology (IT) managers oversee an organization's computer systems. Gaining experience and certifications can lead to lucrative IT management positions.
3. Commercial Pilot: Pilots who operate commercial aircraft often earn impressive salaries. Training and certification from flight schools can pave the way to this career.
4. Web Developer: Web developers design and maintain websites. A strong portfolio and coding skills can secure well-paying web development jobs.
5. Electrician: Electricians install and repair electrical systems. Apprenticeships and vocational training programs offer paths to becoming a licensed electrician.
6. Plumber: Plumbers handle plumbing systems in residential and commercial settings. Apprenticeships and trade schools provide the necessary training.
7. Radiologic Technologist: Radiologic technologists perform diagnostic imaging procedures. Completing a radiologic technology program is typically sufficient for this role.
8. Elevator Installer and Repairer: Elevator installers and repairers maintain elevators and escalators. Apprenticeships and on-the-job training are common paths to this career.
9. Construction Manager: Construction managers oversee construction projects. Gaining experience in the construction industry and earning certifications can lead to high-paying managerial positions.
ALSO READ: "No Man Wants to Date Me"- Lady with Big Nose Cries Bitterly
10. Air Traffic Controller: Air traffic controllers manage the safe flow of aircraft in the sky and at airports. Specialized training and certification are required for this crucial job.
To succeed in these high-paying roles without a degree, it's essential to focus on skill development, industry-specific certifications, and gaining practical experience through internships or apprenticeships. Networking within your chosen field and staying updated on industry trends will also enhance your job prospects.
ALSO READ: Hunter Biden to plead not guilty to gun charges
While these jobs offer excellent earning potential without a degree, remember that each career path requires dedication, continuous learning, and a commitment to excellence. Additionally, the demand for these roles can vary by location and industry, so researching job markets and trends in your area is advisable.
ALSO READ: Apollo Eye Infection: Causes, Effects, Prevention, and Treatment
In conclusion, the path to a high-paying career doesn't always require a traditional college degree. By honing your skills, obtaining relevant certifications, and gaining practical experience, you can pursue one of these lucrative professions and enjoy a rewarding and well-compensated future.
FOLLOW US ON X @ (1) Ghana Education News (@GhanaEducation5) / X (twitter.com)