Apollo Eye Infection: Causes, Effects, Prevention, and Treatment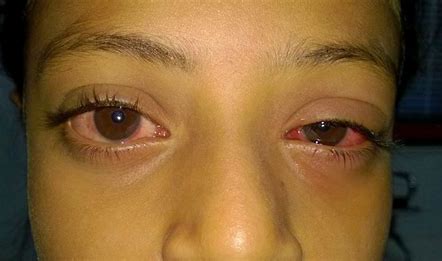 Our eyes are vital organs that allow us to experience the world around us, but they are also susceptible to various infections and diseases. One such infection is Apollo Eye Infection, which can be a cause of concern for many. In this article, we will explore what Apollo Eye Infection is, whether it can lead to blindness, and how to prevent and treat it.
What is Apollo Eye Infection?
Apollo Eye Infection, also known as Epidemic Keratoconjunctivitis (EKC), is a highly contagious viral infection that primarily affects the eye's surface. It is caused by the human adenovirus, particularly types 8, 19, and 37, and it can occur in epidemic outbreaks, hence the name "epidemic" keratoconjunctivitis. The infection is characterized by symptoms such as redness, tearing, itching, and discomfort in the eyes. In severe cases, it can also cause blurred vision and light sensitivity.
Can Apollo Eye Infection Cause Blindness?
While Apollo Eye Infection can be uncomfortable and visually disruptive, it does not typically lead to permanent blindness. However, in rare cases and when left untreated, it can cause complications that may temporarily affect vision. These complications include:
1. Corneal Involvement: EKC can lead to corneal inflammation and the development of small, painful ulcers on the corneal surface. This can cause blurred or hazy vision.
2. Scarring: Prolonged inflammation and recurrent infections can lead to corneal scarring. Scarring may result in permanent vision impairment if it occurs in the central part of the cornea.
3. Secondary Infections: Severe cases of Apollo Eye Infection can weaken the eye's defenses, making it susceptible to secondary bacterial infections, which, if left untreated, could potentially lead to vision problems.
ALSO READ: Police arrest man for allegedly killing brother in-law for money ritual
How to Prevent Apollo
1. Practice Good Hygiene: Wash your hands frequently with soap and water, especially before touching your face, eyes, or contact lenses.
2. Avoid Touching Your Eyes: Refrain from rubbing your eyes, even if they itch, as this can introduce the virus into the eye.
3. Avoid Sharing Personal Items: Do not share towels, pillowcases, or eye makeup with others, as the virus can survive on these items.
4. Disinfect Surfaces: If you or someone you know has EKC, regularly disinfect surfaces that may come into contact with the virus, such as doorknobs, countertops, and bathroom fixtures.
5. Practice Good Contact Lens Hygiene: If you wear contact lenses, follow proper hygiene guidelines, and consider switching to glasses temporarily during an outbreak.
ALSO READ: Man pretends to be mad after he was caught trying to steal a child
how do you treat apollo eye infection
1. Prescription Eye Drops: Antiviral eye drops or ointments may be prescribed to help control the infection.
2. Artificial Tears: Lubricating eye drops can alleviate discomfort and help maintain eye moisture.
3. Warm Compresses: Applying warm compresses to the eyes can ease symptoms like redness and itching.
4. Hydration: Staying well-hydrated can aid in recovery.
5. Avoiding Contact Lenses: If you wear contact lenses, it's advisable to switch to glasses temporarily during treatment.
How Long does Apollo eye infection last?
Apollo Eye Infection, caused by a highly contagious virus, typically lasts 1 to 3 weeks. Symptoms include eye redness, tearing, and discomfort, with temporary vision blurriness. Prompt treatment and strict hygiene practices can help manage and shorten the duration of the infection.
Conclusion
Epidemic Keratoconjunctivitis, is a contagious viral infection that primarily affects the eye's surface. While it can be uncomfortable and cause vision problems in severe cases, it does not typically lead to permanent blindness. Practicing good hygiene, avoiding eye rubbing, and seeking prompt medical treatment when necessary are essential steps to prevent and manage this eye infection effectively. If you experience symptoms of Apollo Eye Infection, consult an eye care professional for a proper diagnosis and appropriate treatment.