10 Top Africa's Hydroelectric Dams; Check The Position Of Akosombo Dam
The home of the largest dams in the world is Africa. Africa is a great continent with rich minerals and resources. Dams are reliable for the provision of electricity or power. Here, are the top 10 Africa's hydroelectric dams.
10. Kainji Dam (Nigeria)
The Kainji Dam is located in Nigeria, close to the Niger River; which is among the largest rivers in Africa. The Kainji Dam is 7.2km long and 72m high in terms of height.
The Kainji River in Nigeria is mainly to provide power to Nigerians by flowing through Niger. According to the Ethiopian Business Review, the Kainji Dam have a 760 Power Generation Capacity.
9. Akosombo Dam (Ghana)
The Akosombo dam is one of the pride of Ghanaians. The dam is located near Akosombo on the Volta River. The Akosombo dam was completed in the year 1965.
The dam is 134m high above the ground and 671m wide. Per the Ethiopian Business Review, the Akosombo dam have a Power Generation Capacity of 1,020MW.
8. Tekeze Dam (Ethiopia)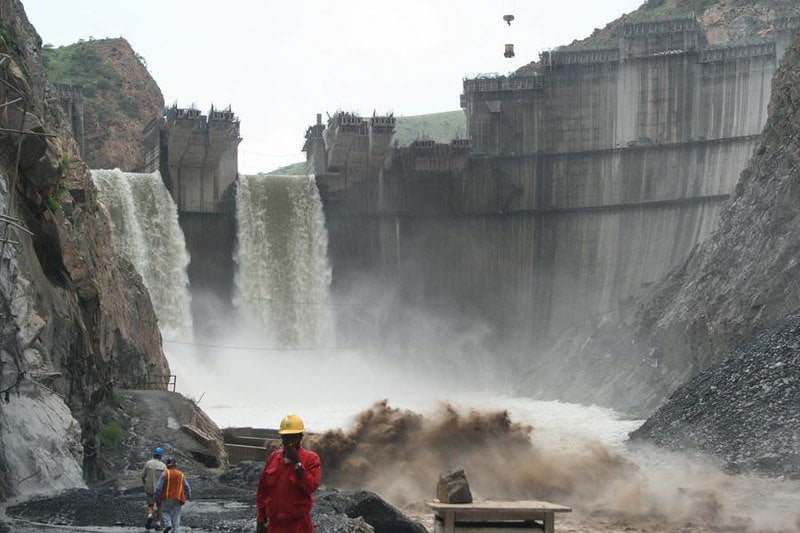 The Tekeze dam can be found in Ethiopia on the Tekeze river. It is regarded as the tallest dam in African and ranks 8th in the top 10 dams in Africa. It is 185m high.
7. Merowe Dam (Sudan)
The Merowe dam can be located on the River Nile around the northern part of Khartoum. With an installed capacity of 1,250 MW, the Merowe dam is the largest plant in Sudan.
6. The Kariba Dam (Zambia / Zimbabwe)
The Kariba Dam can be found between Zimbabwe and Zambia. The dam is found on the river Zambezi. It is 128m high and a width of 579m. The dam was completed in 1959.
5. Inga Dams (Democratic Republic of the Congo)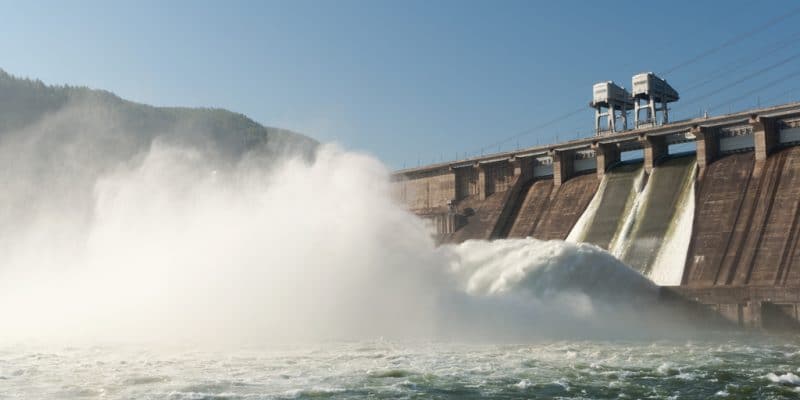 The Inga dams can be found in the Democratic Republic of Congo (DR Congo). According to African Business, the Inga Dams costs around 80 billion dollars.
4. Gilgel Gibe III Dam (Ethiopia)
The Gilgel Gibe III Dam can be found on the Omo river in Ethiopia. The dam was fully commissioned in 2016 (December).
3. Cahora Basa Dam (Mozambique)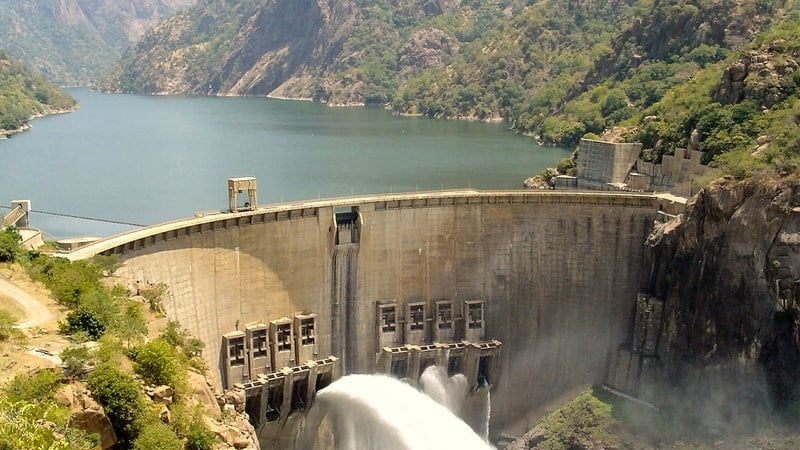 The Cahora Basa dam can be found along the Zambezi river in Mozambique. The Basa dam is 303m wide and 560m high. The dam was once among the largest in the world.
2. Aswan, High Dam (Egypt)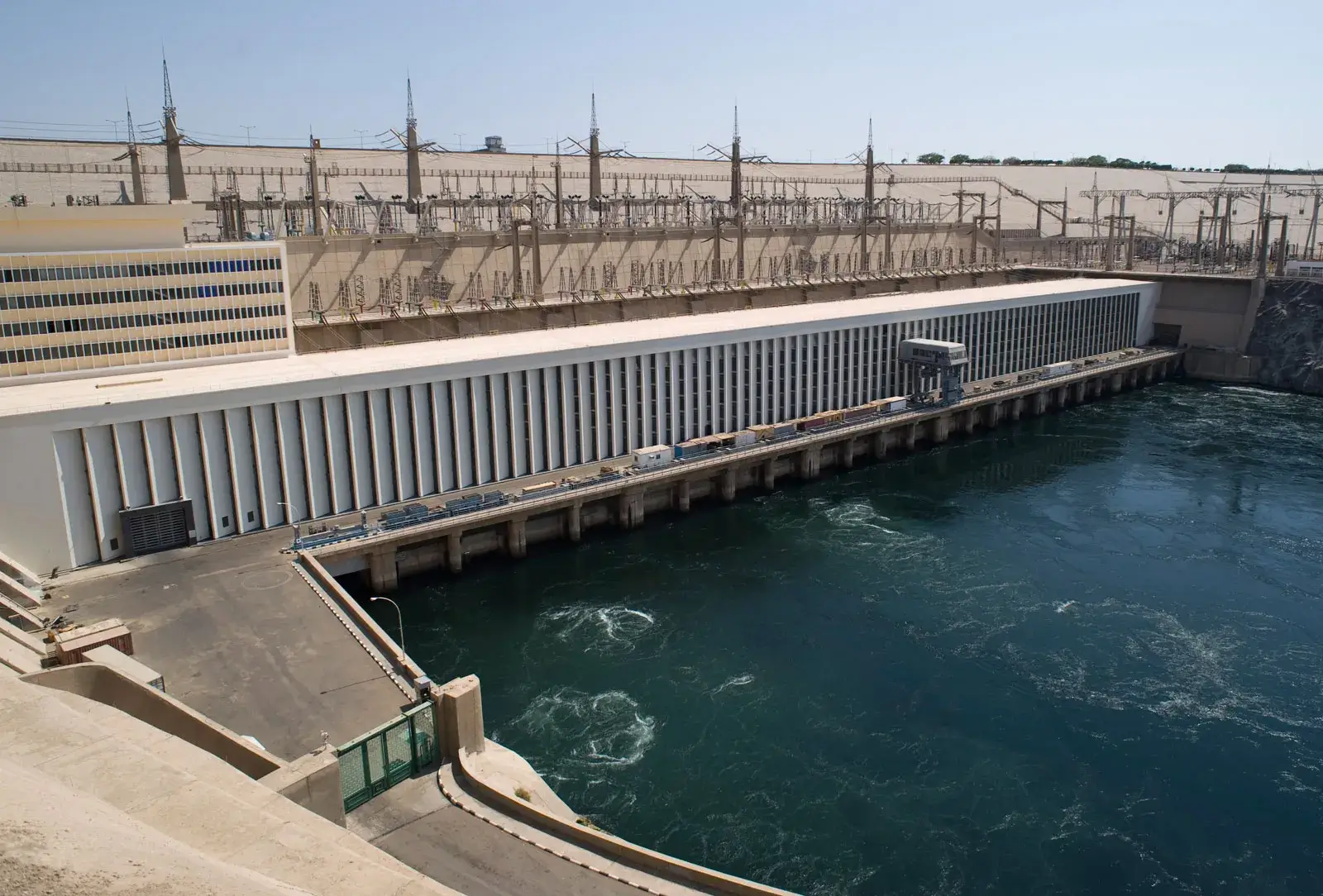 The Aswan high dam can be found in Egypt. The dam is among the largest in the world and was built from 1960 to 1970. Upon completion of this dam, it competed with the Chatuge dam as the tallest dam in the world.
1. Grand Ethiopian Renaissance Dam (GERD) (Ethiopia)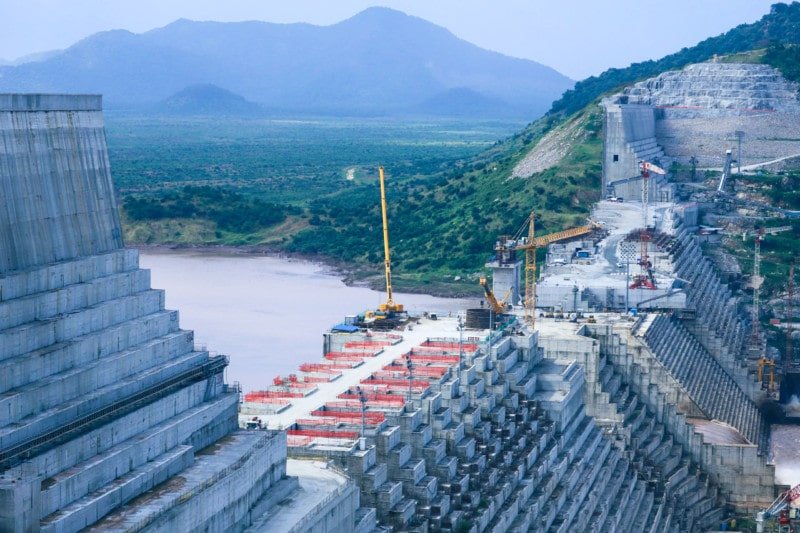 The GERD is the largest dam in Africa. The dam can be found in Ethiopia along the River Nile.
READ ALSO: 10 Most Busy Cities in Africa at Night & Why