11 Mysterious Places on the Earth Where Gravity Does Not Work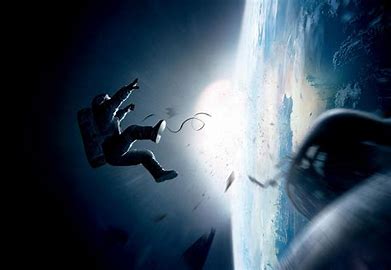 hang on, I will tell you about some mysterious Places on the Earth Where Gravity Does Not Work. Everything on Earth is thought to abide by the laws of gravity, as elucidated by the renowned English physicist Isaac Newton during the seventeenth century. We are all well acquainted with the fact that a pen, once lifted from a table, will not mysteriously take flight.
However, within the tapestry of our planet's enigmas, there exist gravitational anomalies where Newton's law seemingly takes a back seat.
In these exceptional cases, automobiles seem to move uphill on their own, waterfalls defy the natural order by rising, and colossal boulders, weighing several tons, precariously cling to steep cliffs without tumbling.
11 Mysterious Places on the Earth Where Gravity Does Not Work
Below, we delve into some of these mystifying locales on Earth where gravity dances to a different tune:
1. The Reverse Waterfall, India
Nestled in the heart of Maharashtra's Naneghat, also known as Nana Ghat, lies the captivating reverse waterfall. Naneghat, with its serene surroundings, beckons travelers to embark on an awe-inspiring journey. What defies convention here is the upward movement of water, attributed to the forceful winds that push against the descending stream. This mesmerizing phenomenon has made Naneghat a coveted tourist destination in India.
2. Mount Aragats, Armenia
On the border between Turkey and Armenia, Mount Aragats houses a mind-boggling spectacle—an automobile ascending uphill without a driver at the helm. This gravity-defying phenomenon lures thousands of curious tourists each year. A nearby river adds to the mystique, as it appears to flow in the opposite direction. Visitors often assert that ascending Mount Aragats is a smoother ride than the descent, leaving them in sheer astonishment.
3. Santa Cruz Mystery Spot, United States
In Santa Cruz, California, a small, mysterious location measuring a mere 150 feet in circumference has garnered widespread fame. Surrounded by woodlands, this spot has perplexed visitors since its discovery by surveyors in 1939. Here, individuals appear to defy gravity, leaning at peculiar angles or seemingly on the verge of an imminent tumble as they traverse the area. The absence of a logical explanation continues to mystify those who return to experience this peculiar phenomenon.
4. St. Ignace Mystery Spot, United States
Unearthed in 1950, the St. Ignace Mystery Spot boasts a unique set of peculiarities. Upon arrival, visitors' equipment mysteriously malfunctions, resulting in unleveled tripods and distorted perceptions of height. This 300-square-foot zone seems impervious to gravity, allowing individuals to balance on walls and experience various forms of dizziness, evoking the sensation of being in a spacecraft.
5. Oregon Vortex, United States
Located in Gold Hill, Oregon, the Oregon Vortex offers a glimpse into a surreal realm where the laws of physics seem to unravel. Locals recall that Native Americans once regarded this area as forbidden territory due to its mysterious nature. Travelers observed horses refusing to cross it. Demonstrations at the Oregon Vortex employ tape measures, uphill-rolling balls, yardsticks, bubble levels, and plumb lines to showcase the mind-bending phenomena that characterize this perplexing locale.
6. The Hoover Dam, Nevada, United States
A visit to the iconic Hoover Dam, standing tall at 221.4 meters, offers an opportunity for an intriguing experiment. Pour water from a bottle, and it will defy conventional expectations by soaring upward instead of flowing downward. Similarly, tossing a lightweight object from this vantage point results in it hovering rather than plummeting due to the formidable winds at play.
7. Spook Hill, Florida
Spook Hill, situated in Florida, presents an uncanny occurrence where cars seem to travel uphill without a driver behind the wheel. Here, gravity appears to function in the opposite direction, tugging vehicles away from the hill's natural descent. It is a place where the force of gravity seems to vanish entirely.
8. Magnetic Hill, India
Magnetic qualities that mimic the phenomena of Spook Hill and Mount Aragats are found in the hills located just 30 kilometers from Leh city on the Leh-Kargil Highway. The magnetic force here is so pronounced that planes are compelled to lift off the ground to prevent being drawn downward when flying over these hills. Although some attribute this to the hills' spherical shape, others believe it to be an illusion.
9. Devils Tower, United States
The colossal natural monolith known as Devils Tower, located in northeastern Wyoming, near Hulett and Sundance, stands as the country's first National Monument. Rising 867 feet from its base to its summit, it captivates rock climbers from around the world. Climbing enthusiasts from diverse corners of the globe converge upon this natural wonder, drawn by its sheer size and challenging terrain.
10. Kyaiktiyo Pagoda, Myanmar
In Mon State, Myanmar, the Kyaiktiyo Pagoda, also known as Golden Rock, reigns as a revered Buddhist pilgrimage site. This mammoth boulder, bedecked with layers of golden leaves meticulously applied by male devotees, appears precariously poised to topple. Yet, it has remained immobile for over two millennia. Perched at a height of 1,200 meters, this enormous rock, measuring approximately six meters in diameter, rests on the belief that a strand of Buddha's hair secures it. Women are forbidden to touch the rock, as tradition suggests that only a woman could move it.
11. Reverse Waterfall, England
In the Derbyshire Peak District near Hayfield, a peculiar phenomenon challenges our understanding of gravity. The river Kinder, initially descending, reverses its course and begins flowing uphill due to powerful wind currents that exert an upward force on the water.
These extraordinary locales, where gravity appears to defy convention, continue to baffle and intrigue. Have you encountered any of these places where the laws of gravity appear to take an unexpected hiatus? Feel free to share your experiences in the comments section.
Above are 11 Mysterious Places on the Earth Where Gravity Does Not Work
ALSO READ: The fish that can swim, fly and walk on land – The Garnai fish!
BOOKMARK GHANAEDUCATION.ORG FOR MORE!