Ranks In The Ghana Police Service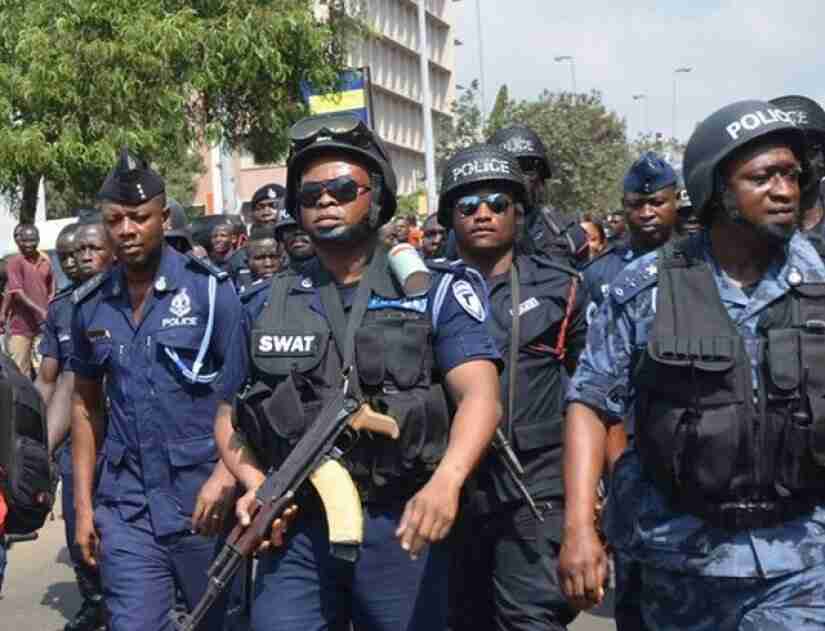 The Ghana Police Service is the main law enforcement agency of Ghana. The main function of the Ghana Police Service is to
Protect lives and property, prevent and detect crimes.
Apprehend and prosecute offenders
 Preserve peace and good order in the country
Enforce all laws Acts, Decrees and other regulations with which it is directly charged
Let's take a look at ranks in the Ghana Police Service.
Ranks In The Ghana Police Service
1. Constable
2. Lance Corporal
3. Corporal
4. Sergeant
5. Chief inspector
6. Subordinate Police Officer
7. Assistant Superintendent
8. Deputy Superintendent
9. Superintendent
10. Chief superintendent
11. Assistant Commissioner
12. Deputy Commissioner
13. Deputy inspector general
Commissioner
14. Inspector General of police
15. Superior officers.
There are also divisions in the Ghana police service, based on regions. For each of the regional police divisions, there is a Regional Commander who is in charge of all operational and administrative functions under his jurisdiction. In direct operational matters, the Regional Commander furthermore works in tandem with the Regional Operational Commander.
Do's And Don'ts Of The 2023 School Selection Process
For administrative functions, the Regional Commander is assisted by the Deputy Regional Commander and the Regional Crime Officer. The Deputy Inspector-General of Police is assisted by the Director-General of the Police Administration, and supervises the activities of the regional commanders of police.
Departments in the Ghana Police Service
Administration
Legal & Prosecution
Criminal Investigation
Private Security Organization
Technical
Police Professional Standard Bureau
National Patrol Department (NPD)
National Protection Directorate (NAPD)
ICT
Special Duties
Human Resource
Services
Finance
Motor Traffic & Transport Unit (MTTD)
Research, Planning & Transformation
National Operations
Welfare
Public Affairs
Police Intelligence Directorate (PID)
Chief Staff Officer
ABOUT GEORGE AKUFFO DAMPARE(IGP OF THE GHANA POLICE SERVICE
Dr. George Akuffo Dampare joined the Ghana Police Service in December 1990 when he was 20 years. He started as a constable, through the ranks, he became a commissioner 24 years later.
Furthermore, After the completion of Dr. George's recruit training in 1991, He was pronounced the overall best recruit at the National Police Training School. He also emerged as the overall best Cadet for the 32nd Cadet officers' course at the Ghana Police Academy.
he is the youngest acting Inspector General of Police (IGP) that has been appointed so far in the Fourth Republic and the eighth youngest since Ghana gained independence.