18-year-old lady is allegedly raped and murdered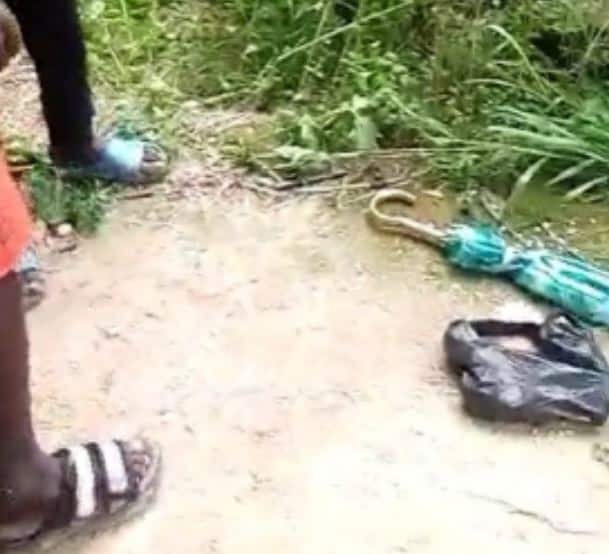 The Ghana Police have initiated the investigation of an 18-year-old lady who was allegedly raped and murdered in the Ashanti region.
The sad event took place in Anwiankwanta a suburb of the Ashanti region. Per reports, the 18-year-old lady who has been raped and murdered was offered a ride in a car by some young men with the intention of taking her to her residence at Anwiankwanta after work.
However, she did not return home, so members of the community heard the news and started to look for her whereabouts.
After a few hours of search, tragically, her lifeless body was discovered close to her residence in an uncompleted building.
According to the reports from eyewitnesses, the lady was found in the uncompleted building partially unclothed, which made people suspect that she may have been sexually assaulted before her death.
The Ghana Police were informed after, and a swift inquiry has been launched into the mysteries to know and apprehend the persons behind the 18-year-old lady's alleged raped and murder.
Speaking to Citi News which was monitored by Ghana Education News (Ghanaeducation.org) the Assembly member for the Awiankwanta electoral area, Frank Awuah disclosed that, the police were yet to make any official pronouncement since the investigations were still ongoing.
H also appealed to the people of the Awiankwanta electoral area to freely give out sensitive information relating to the crime to the Ghana police service to aid in their work.
The 18-year-old lady's alleged raped and murder has come as a shock to the entire community. Many are scared since this is an uncommon event in the electoral area. The residents are therefore calling on the police to ensure justice is done, and the criminals involved are arrested and prosecuted to deter like-minded persons within the locality.
READ: Comedian and actor Russell Brand accused of rape, sexual assault and abuse
Parents and guardians in the Awiankwanta electoral area have used the sad event to educate and advise their young girls and women, in general, to be extra careful with accepting rides from strangers and even persons they do not know too well for their own safety.