2020 BECE School Placement Date – All you need to know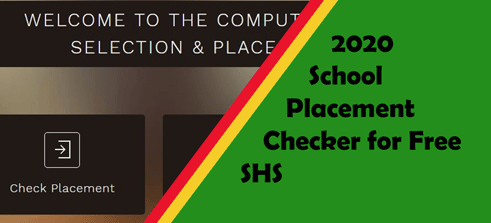 One question on the minds of 2020 BECE graduates whose BECE results have been released is when would the 2020 BECE school placement be released?
What is the 2020 School Placement Date?
In this article, we will attempt to answer this legitimate question.
Information reaching Ghanaeducation.org on the school placement date are as follows
1. The 2020 school placement will not be out until Christmas and the new year is celebrated.
2. The 2020 BECE school placement will not be released before Second and third-year students at the Senior High School return to school in January 2021.
3. The academic calendar has changed and the new calendar must first be drawn and implemented with the reopening of school for SHS2 and SHS3 students before the placement will be released. Often the two groups return to school before the SHS school placements for BECE graduates are released.
READ ALSO:
According to the Public Relations Officer for the Education Ministry (MoE), Mr. Kwesi Obeng Fosu, the Ministry of Education and GES will not release the school placement any moment soon. He disclosed this in an interview on Accra-based Adom 106.3 FM's Dwaso Nsem morning show.
In his submission, during the program, he said "The results just came in and so we want to urge parents to take it easy. They should not be thinking about placement for now. We have more days ahead, for now, I want to urge parents to wait till we celebrate Christmas and afterward we will bring all the necessary details they required.
For the 2020 BECE school placement to be released, it is clear that every decision, plan, and implementation strategy must be put in place before the Ghana Education Service working in consultation with the Ministry of Education can take steps to release the placement results. 
The date for the release is not out however, students can expect that the placements will be released when the GES, Free SHS secretariat, and the MoE are through with their work. 
We urge students, parents, and guardians to visit Ghanaeducation.org frequently for the best updates on such matters.
Source: Ghanaeducation.org