2023/2024 NSS Postings Out: Important Rules and Guidelines for Service Personnels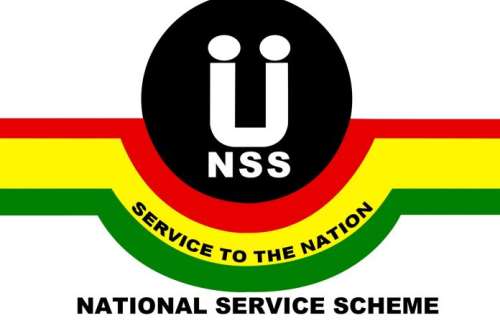 The 2023/2024 NSS Postings are out per a press release by the NSS sighted by Ghana Education News.
The Management of the National Service Scheme (NSS) has, today, released the postings of 122,275 Ghanaian tertiary graduates from 125 accredited tertiary Institutions in the country for the 2023/2024 service year.
Graduates who applied for postings can check here (NSS Releases 2023/2024 Postings for over 120,000 Graduate Applicants ) and also check How to Print 2023/2024 NSS Postings Appointment Letter for all the facts.
However, there are important In Rules and Guidelines for Service Personnel who will be starting their national service from 1st November 2023 per the release of the NSS.
Rules and Guidelines for Service Personnel On Medical Care
All service personnel and volunteers, as citizens of Ghana, are advised to review their health insurance status and ensure that they have a valid registration under the National Health Insurance Authority. This is to enable them to access appropriate medical care, when necessary, in approved health insurance institutions.
To quickly check the status of the NHIS and also renew it, go to this story How to renew NHIS card and enjoy active status with Momo
OFFENCES UNDER THE NATIONAL SERVICE ACT, 1980 (426)
• Evasion
Any person called for national service who is not available or does not report at his/her service post, within a period of three months after close of posting, and without proper authorisation from the National Service Board, shall be considered an evader and the appropriate sanctions shall be evoked under Act 426 Section 28 (c).
• Desertion
A service person that takes posting but does not complete the full period, without proper authorisation from the Board, shall be declared a deserter and appropriate sanctions shall be applied against him/her. Three months after desertion, the service person shall be declared an evader. Any national service rendered before desertion will be nullified and personnel on reporting back to the National Service Secretariat shall be made to start the service afresh.
• Self-posting
Service personnel who post themselves to establishments/institutions other than those, to which they were officially posted, either with or without the connivance of the officials and Heads of those establishments, shall be declared self-posters and the service with the establishment shall NOT be recognised as national service, and the appropriate sanctions shall be applied against them.
• Absenteeism
National service personnel who absent themselves from work without approval of their Supervisors/Heads of the institutions/establishments will forfeit their allowance for the number of days they were absent. The daily allowance shall be calculated based on the number of working days in the month.
Where the service person is being paid through the Government Treasury, the amount shall be deducted at source and paid to government chest.
For Service Personnel working with Statutory Boards, Corporations, Universities, Banks, Churches or quasi-church organisations and private establishments, the amount shall be deducted at source and paid into the coffers of the organisation concerned. Such service personnel shall be issued with an official receipt.
Rules and Guidelines for Service Personnel On  Accident while on official duty
In case of an accident while on official duty, the User-Agency will be required to provide appropriate support that may be needed for the speedy recovery of the service person or volunteer concerned.
Rules and Guidelines for Service Personnel On  Death While in Service
In case of the death of a national service person or volunteer, the establishment in which he/she served shall pay the government- approved funeral grant to the bereaved family.
d. Emergency welfare cases
All emergency welfare cases concerning personnel or volunteers should be quickly reported to the nearest District or Regional Secretariat of the National Service Scheme.
RULES ON DEFERMENT OF THE NATIONAL SERVICE
The following categories of service personnel may apply for deferment of service:
a. Graduates who have trailed some courses and cannot accept posting by the National Service Secretariat.
b. Personnel with extreme cases of ill health.
All applications for deferment, supported by relevant documents, shall be submitted to the National Service Board through the Executive Director or Regional Director for approval. It should be noted that until the Board gives approval, deferment should not be considered as having been granted.
SUPERVISION ISSUES FOR ALL NSS PERSONNEL
a. All User-Agencies are requested to report the following to the National Service Secretariat, without any undue delay:
i. Date of first assumption of duty of service personnel.
ii. Any disciplinary measures taken against a national service person who exhibits acts of misconduct.
i. Vacation of post and continuous absenteeism of service personnel.
b. Dismissal of service personnel cannot be effected by heads of User-Agencies without prior consultation with or approval of the National Service Secretariat.
c. Heads of user agencies are required to submit completed annual report forms duly commented on and signed by the service personnel concerned by the end of May, each year.
d. User agencies will be required to report (with citation) to the Secretariat cases of outstanding performance.