2023 BECE Results Expected To Be Out By Monday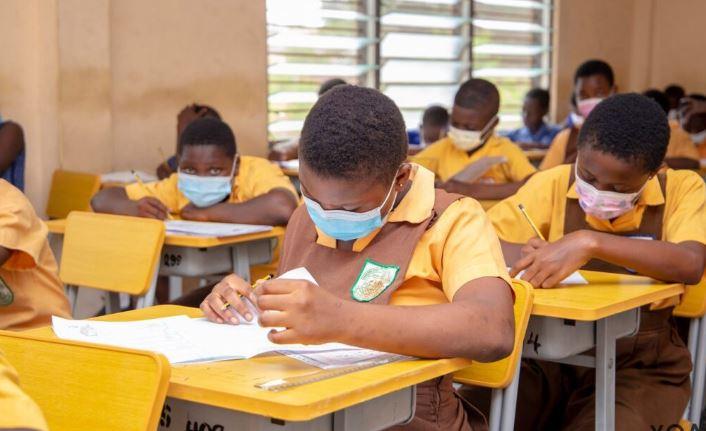 According to Africa Education Watch, the 2023 Basic Education Certificate Examination (BECE) result is expected to be out by Monday, 13th November, 2023.
"We expect BECE results by Monday, there is no need for parents to be apprehensive. Accept your ward's results as theirs" Kofi Asare, Executive Director of EduWatch wrote.
2023 BECE Results Expected To Be Out By Monday
Below is the grading system for the 2033 BECE.
90-100 is graded as 1. It is the HIGHEST grade in the grading system.
80-89, the second category in this classification is graded as 2, GRADE A. it is denoted as HIGHER.
70-79, is grade 3, a B+ and is described as HIGH.
60 -69 is grade 4, GRADE B, described as HIGH AVERAGE.
55 – 60 is GRADE C+, classified as 5 and described as AVERAGE.
LOW AVERAGE is a description of marks falling between 50-54 and GRADE C; number 6 in the grading system.
Any mark ranging between 40-49 is considered as GRADE D+ and number 7; described as LOW
35-39 is GRADE E which is number 8, described as LOWER in the Stanine grading system.
GRADE F, 9 characterized by 9 is the LOWEST grade, which falls between 0-34
WAEC sometimes uses the Stanine grading system for BECE. It is norm-referenced, meaning, the result's architecture is pre-determined. Under Stanine, the % of candidates who will obtain Grade 1-9 is virtually fixed, so you must justify your inclusion into that percentage.
READ ALSO: Reasons why GES cannot punish JHS1 and 2 students who wrote 2023 BECE
How To Buy BECE Result Checkers Online With Momo
To buy the checker follow the steps below.
#1. Go to waec-results-checkers
#2. From the list of products, select BECE result checkers
#3. Choose the quantity you want to to buy eg. 1 or 2 under the How Many (- and+ ) button
#4. Click Add to bag
#5. Click Check Out
#6. Enter your name, email and phone number (Momo Number Only)
#7. Complete the payment with the code sent to your phone via text message
#8. You will be directed to our WhatsApp Chat
#9. Prove the email and phone number (Momo Number) use used to purchase
#10. We confirm and deliver the Result Checker via the same WhatsApp.
How to Check 2023 BECE Results
To check your BECE results online, follow the steps below but make sure you already have a valid BECE result check. To get a valid BECE Result Checker, Click Here
Step 1: Log onto the WAEC result portal for BECE candidates at eresults.waecgh.org
Step 2: On the port, the first detail you enter is your INDEX NUMBER
Step 3: Enter your INDEX NUMBER again in the second space to confirm it as accurate.
Step 4: Select your exam type, which should be BECE (School) if you were registered for the exam by a private or public school or Select BECE (Private) if you were not registered for the exam by a school.
Step 5: Select your exam year. For 2023 candidates, your exam year is 2023.
Step 6: Enter the SERIAL NUMBER on the result checker scratch card. (Check well to avoid mistakes)
Step 7: Enter the PIN NUMBER on the result checker scratch card. (Check well to avoid mistakes)
Step 7: Think the box [   ] before the "I am not a robot"  ReCAPCHA
Step 8: Click Submit
Wait patiently for the result to load.
Once the result loads, you can print it or save it as a PDF file on your computer or mobile device.