2023 BECE Results Out, How To Check It (Step By Step)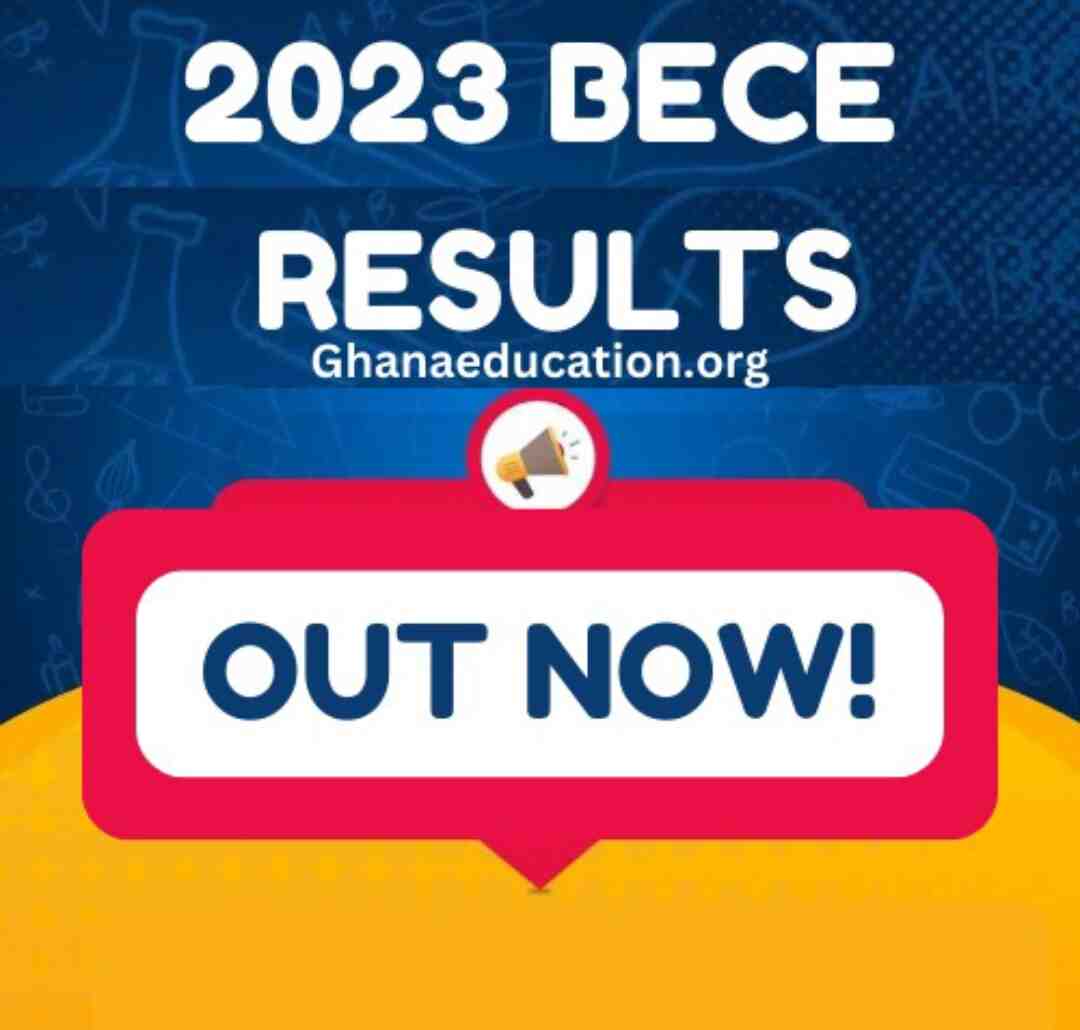 The 2023 BECE results are out. The West African Examinations Council (WAEC) has released the provisional results of the 2023 Basic Education Certificate Examinations (BECE). Checkout how to check your 2023 BECE results with our step by step guide below.
2023 BECE Results Out, How To Check It (Step By Step)
According to WAEC, it will dispatch the results of school candidates to their respective schools through the Metropolitan/Municipal/District Directors of Education, whereas those of Private Candidates can be accessed at the Council's official website www.waecgh.org.
"School candidates who so desire, may also access their results online at the Council's website," a press release dated November 9, 2023 and signed by Head of Public Affairs of WAEC, Mr. John Kapi stated.
Since the majority of the steps in checking the BECE results online are a little complicated for candidates and parents checking it for the first time, we have listed below a detailed guide to assist you in the process.
READ: 2023 BECE Results: Entire Results Of 42 Candidates Cancelled
How To Check BECE Results
Obtain a results checker card here waec-results-checkers
From the list of products, select BECE result checkers
Choose the quantity you want to to buy eg. 1 or 2 under the How Many (- and+ ) button
Click Add to bag
Click Check Out
Enter your name, email and phone number (Momo Number Only)
Complete the payment with the code sent to your phone via text message
You will be directed to our WhatsApp Chat
Prove the email and phone number (Momo Number) use used to purchase
We confirm and deliver the Result Checker via the same WhatsApp.
How to check results
Log onto the WAEC result-checking portal using chrome or any trusted browser on your device, we recommend using a computer but it can also be a smartphone
On the next page, 'Enter your Index Number.
Select the Type of Examination (e.g., BECE School).
Select your Examination Year, e.g., 2023.
Enter the Serial Number found on the checker card.
Enter the 12-digit Personal Identification Number (PIN) on your checker card , e.g., 012345678912.
Confirm your Index Number and Examination Year. This is to ensure that your examination information is correct.
Click on Submit and wait for the display in the pop-up window. This may take several minutes.