2023 BECE School Selection Starts Today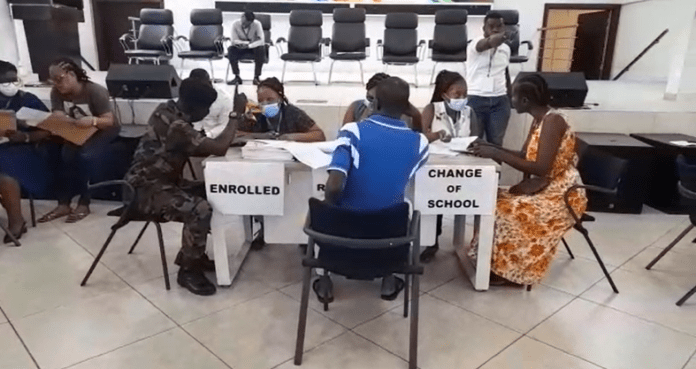 Per the update provided by the Ghana Education Service, the 2023 BECE graduate's School Selection for placement after the BECE results have been released starts today.
This process was postponed by the GES and MoE due to changes being made to the process
. For the first time, BECE graduates will choose up to 11 public senior high schools during the BECE School Selection.
The new system has introduced a new layer of school selection, which requires BECE graduates to choose five additional schools after selecting the usual six schools.
The GES has also disclosed that the fact that candidates have been made to choose five more schools does not mean the self-placement module will not be used.
What this means is that should a candidate obtain the pass mark but fail to be placed in any of the 11 schools, he or she will be offered the chance to use the self-placement module to select and new school, programme, and accommodations based on the schools available in the database of the self-placement module.
READ:  Download the New 2023 School Selection Form Here
2023 BECE School Selection Starts Today: What are the 2023 BECE School Selection rules for the second set of schools?
Per the rules, BECE candidates will be selecting 5 schools after selecting the usual 6 schools.
Parents and candidates are to note that in the event a candidate misses out on all the initial six (6) choices, the candidate may be placed in any of the schools in the selected cluster, as indicated below.
READ: 2023 School Selection: Download and Use this Raw Score Calculator and First Choice Predictor
The rules for selecting the next 5 schools are as follows. 
All candidates must select 5 schools from Appendix "4"
Only one school must be selected from 1 Category A schools
Candidates can select up to 2 schools from Category B schools
All candidates can select not less than 2 Category C schools
Per the rules introduced, candidates must not repeat a school from the initial six (6) choices on this cluster. This means that if a candidate, for instance, chose Presec Legon as part of the first 6 schools, he or she cannot choose the same school when selecting the 5 new schools using form 2 of the school selection.
READ: How 2023 BECE graduates can make the right school selection choices and get placed easily
When selecting the 11 schools, candidates and parents must avoid the use of taste and preference in making their decisions and rather consider the academic strength of the candidates and their career aspirations.
READ: 2023 GES Guidelines To Qualify For Study Leave With Pay