2023 SHS Placement; Day Students Stand The Chance Of Getting Their First Choice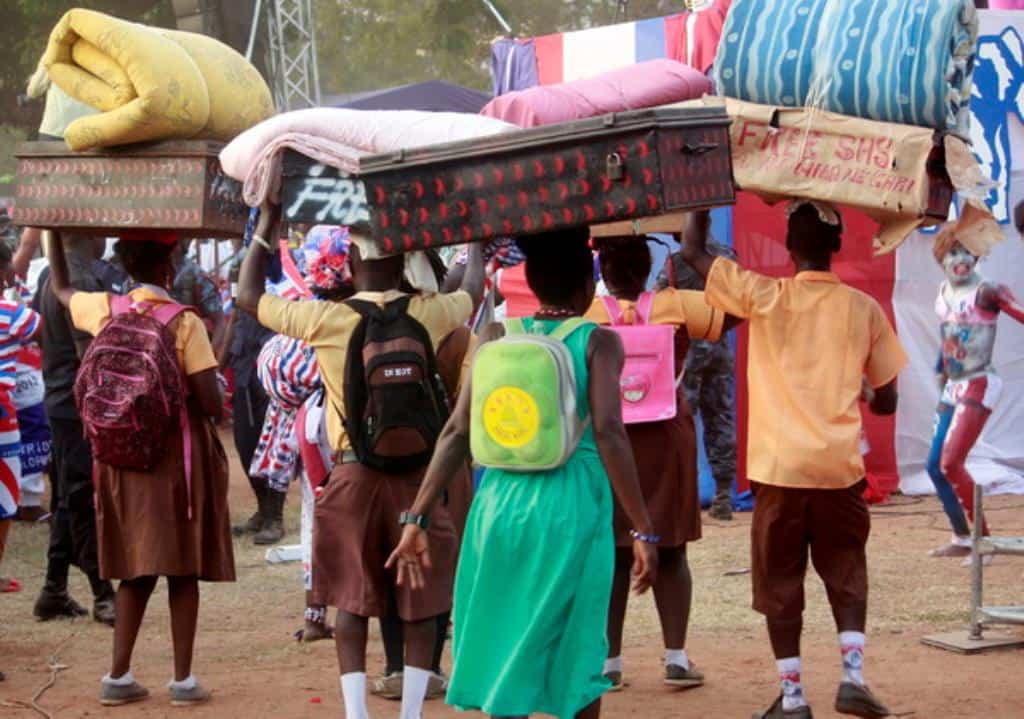 2022 BECE Graduates are currently waiting for the release of the 2023 School Placement to enable them enter the secondary school. Following the release of their 2022 BECE results, the only thing left now is for BECE graduates to be placed in various Senior High Schools and TVET institutions.
According to report, all prospective SHS students who choose to be day students stand the chance of getting their first choice schools as compared to students who select to be boarders.
2023 SHS Placement; Day Students Stand The Chance Of Getting Their First Choice
This is according to the Free Senior High School (SHS) Coordinator in the Central Region, Katakyie Kwame Opoku Agyemang who says, this is largely due to the inadequate accommodation facilities in some of the second-cycle schools students select.
He made this revelation when speaking on ATL FM's ATLANTIC WAVE on Wednesday. He later urged parents and prospective SHS students to opt to be day students for their choice of placement to help mitigate difficulty in accommodation in schools.
"Although you may have a very good grade because the boarding is very competitive, you might not get the school or you may get the same grade as somebody, but the person may have selected to be a day student to reading general science. And if they are admitting 200 science students, the day students would have a choice because maybe the boarding will be full to accommodate all of the students. So, the computer looks at all these things before we place them" he said.
There have been several matters arising on the release of the school placement. Management of Ghana Education Service (GES) have already announced to
the General public that preparation are ongoing for the release of Senior
High School Placement for the 2023/24 Academic year. BECE graduates are to expect the release of the results between the First(1st) and Second (2nd) weeks of February.
Management strongly cautions the general public NOT to fall prey to
deceitful persons that may approach them to pay money for a place in
SHS. Such persons are to be reported immediately to the Police.
GES also recommededs the General Public to follow their official social
media handles for information and avoid Fake news portals.
Also, Ghana Education Service (GES) remains committed to ensuring a
smooth, merit- based SHS placement process under the established
guidelines.