Disadvantages of having sex everyday for males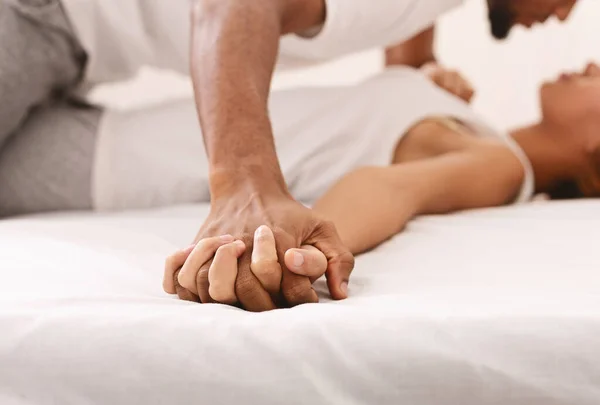 Sexual activity is a fundamental aspect of human life, and it's often associated with pleasure, intimacy, and emotional connection.
While many people enjoy regular sexual activity, there can be downsides to having sex every day for men.
In this blog post, we'll explore the potential disadvantages of daily sexual activity and discuss the importance of striking a balance for overall sexual health and well-being.
READ: 8 Surprising Health Benefits of Sex for Men Under 45: No. 5 is the biggest surprise
Disadvantages of having sex every day for males
1. Physical Exhaustion
One of the primary disadvantages of having sex every day is physical exhaustion. While sex can be a great workout, it also requires a considerable amount of energy. Daily sexual activity can lead to fatigue, which can impact a man's overall performance and productivity in other aspects of life, such as work and exercise.
2. Decreased Desire
Ironically, frequent sexual activity can sometimes lead to a decrease in sexual desire. This phenomenon is known as sexual satiety or the Coolidge effect. Over time, daily sex might lead to a reduced interest in sex, as the novelty and excitement wear off.
3. Potential for Performance Pressure
Daily sex can create performance pressure for men. The expectation to perform well every day can lead to anxiety, stress, and performance-related issues, such as erectile dysfunction or premature ejaculation. It's essential to remember that occasional breaks can help alleviate this pressure and maintain a healthy sexual self-esteem.
4. Risk of Overuse Injuries
Like any physical activity, sex can lead to overuse injuries, particularly if it's vigorous or prolonged. Daily sexual activity can increase the risk of injuries, such as chafing, soreness, or muscle strains. These injuries can be uncomfortable and may require time to heal, disrupting regular sexual routines.
5. Potential for Neglected Emotional Intimacy
While daily sex can be physically satisfying, it's important not to neglect emotional intimacy within a relationship. Overemphasis on physical intimacy can sometimes lead to a lack of emotional connection. It's crucial to strike a balance between the two to maintain a healthy, fulfilling relationship.
6. Impact on Relationship Dynamics
In some cases, daily sex may impact the dynamics of a relationship. For example, if one partner has a significantly higher sex drive than the other, daily sex may lead to frustration and tension. Effective communication and compromise are essential to address such disparities and maintain a harmonious relationship.
7. Risk of Sexual Addiction
For some individuals, daily sexual activity can potentially contribute to the development of sexual addiction or compulsive sexual behavior. This condition can be disruptive to daily life, leading to neglect of responsibilities, strained relationships, and a reduced quality of life.
8. Neglected Personal Goals
Frequent sexual activity can consume a significant amount of time and energy. If not managed properly, it may lead to the neglect of personal and professional goals. It's crucial for individuals to prioritize their life ambitions alongside their sexual activities to maintain a balanced and fulfilling life.
9. Potential Impact on Fertility
While daily sex is generally not harmful to fertility for most men, it's worth noting that excessive ejaculation can temporarily reduce sperm count and semen volume. This may be a concern for couples trying to conceive. In such cases, it's advisable to follow recommended guidelines for optimal fertility.
10. Neglect of Sexual Health
Daily sex may lead to neglect of sexual health issues. Regular check-ups, safe sexual practices, and open discussions about sexual health should not be overlooked, even in the midst of frequent sexual activity.
READ: 7 Dangers of Abstaining from Sex for Women Under 40: The Importance of Intimacy
While sex is a natural and healthy part of life, having sex every day may come with certain disadvantages for men. It's essential to strike a balance between physical intimacy and other aspects of life, including emotional connection, personal goals, and overall well-being. Communication with your partner, understanding your own needs and boundaries, and seeking professional help if needed are crucial steps in maintaining a healthy and fulfilling sex life. Ultimately, the key is to prioritize your overall health and happiness, both in and out of the bedroom.
We hope this post "Disadvantages of having sex every day for males" has taught you a lot of useful lessons