A kind Ghanaian man assists two needy but brilliant students to gain admission to KNUST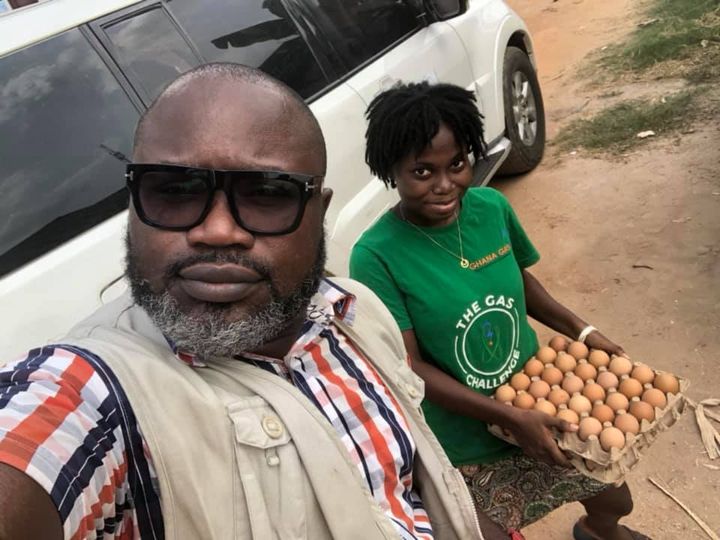 Kofi Asare of the Africa Education Watch has shared a touching story of how people helped him to assist two needy but brilliant students to gain admission to KNUST.
The tale of two KNUST recent graduates who struggled to get funding for their university studies has been published online.
Ali, a young Ghanaian student passed SHS and was accepted to KNUST Medical school but he could not take enrol due to the lack of funding, according to Kofi Asare of Eduwatch fame.
A female student named Priscilla was also in a similar circumstance, but happily, Kofi Asare assisted her and Ali in raising the needed finance for their tertiary education.
How a kind Ghanaian man assisted two needy but brilliant students to gain admission to KNUST
Kofi Asare, a caring Ghanaian and advocate for quality education, has become a guardian angel to two Ghanaian students who excelled in high school but had no financial resources to attend university. Ali is dressed in his engineering overalls and is standing in the lab with Kofi Asare and Priscilla as you can see in the picture below.
In a Facebook post, Kofi recalled being introduced to a smart young guy named Ali who had finished secondary school and obtained admission to Kwame Nkrumah University of Science and Technology.
READ: These are the Three 2022 Nobel Prize in Chemistry Winners
Unfortunately, the loss of his father, along with a shortage of cash, forced him to take work as a labourer to make ends meet.
Around the same time, Kofi met another smart young mind, Priscilla, who was in a similar circumstance and needed assistance.
Despite his strong desire to assist the young guy and lady, he was unhappily put off from his job and so unable to assist on his own. However, Kofi had the notion to share Ali and Priscilla's tales on social media, and many reached out to show their support.
Fortunately, the two reapplied to KNUST, completed their course, and graduated with a bachelor's degree in Electrical and Petroleum Engineering.
Kofi Asare went on to thank everyone who helped the two get through school.