Achimota SHS admits Rastafarian student Oheneba Nkrabea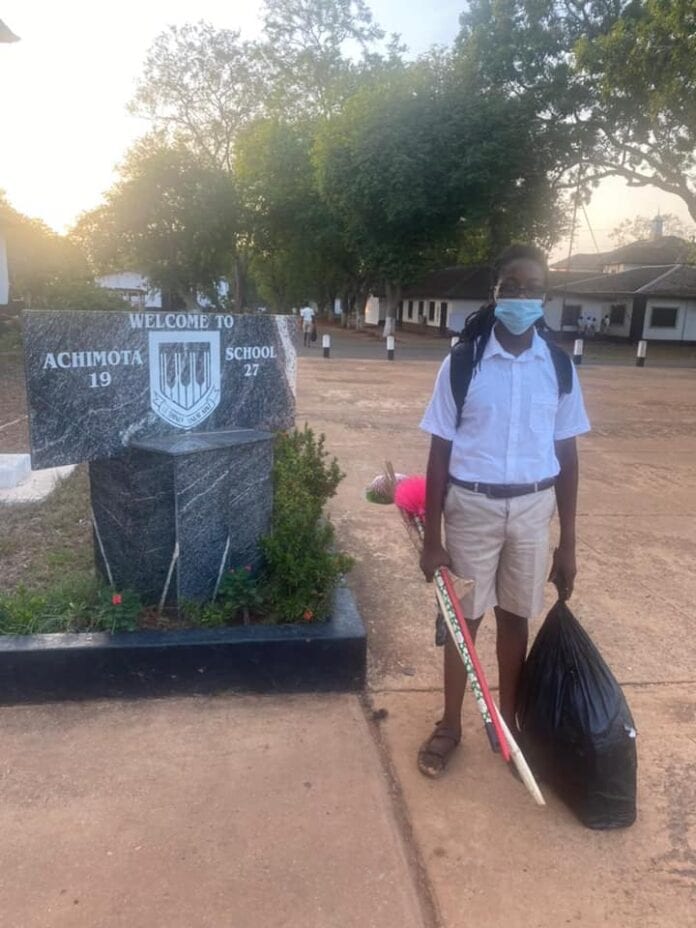 Information reaching Ghanaeducation.org shows that Rastafarian student, Oheneba Nkreabia has been admitted to Achimota SHS. Oheneba Nkrabea and his family were spotted at the administration early this morning waiting to complete the student's admission processes.
Achimota SHS admits Rastafarian student
This was confirmed via a TV3 post and in an interview granted today on Radio Univers' programme Campus Exclusive. Radio Univers hinted that Oheneba has joined his colleagues in the class today and he was admitted.
Oheneba is one of the Rastafarian students who sued Achimota in the landmark case.  This portal can confirm that the student has been admitted to accessing secondary education as ordered by the court.
The court ruled that Tyrone Marhguy and Oheneba Nkrabea should be admitted into the school, an order the Achimota School Board said it is going to appeal.
Achimota SHS decided to appeal against the ruling however, the Senior legal advisor to MoE advised Achimota SHS board of directors not to appeal the case. Based on the above, Achimota SHS withdrew the appeal intentions and opted for a stay of proceedings.
https://twitter.com/tv3_ghana/status/1400344311863074816
Before the litigation ensued between the two Rastafarian students and Achimota, the GES had directed Achimota School to admit the students then made a u-turn to support the school.
In an interview, the Director-General of the GES, Professor Kwasi Opoku-Amankwa, told Daily Graphic's Severious Kale-Dery.  "We have asked her [headmistress] to admit the students. The student is a Rastafarian and if there is evidence to show that he is Rastafarian, all that he needs to do is to tie the hair neatly".
READ: National SHSs ranking to start soon – Education Ministry
However, on Monday [March 22, 2021], the management of Achimota School reiterated its stance not to admit the students until they cut their hair. The GES rescinded its earlier directive and supported Achimota School's policy that the kids can only come to school after taking off their dreadlocks.
Source: Ghanaeducation.org